Rahul Gandhi's UC Berkeley speech: BJP, Congress leaders spar over dynasty politics, Kashmir, demonetisation
Rahul Gandhi's speech at the University of California, Berkeley which took jibes at the Narendra Modi government has now started a war of words between BJP and Congress.
Rahul Gandhi's speech at the University of California, Berkeley which took jibes at the Narendra Modi government has now started a war of words between BJP and Congress.
The drama unfolded with Rahul Gandhi criticising the government for attacking the philosophy of non-violence.
"The only response to a person having a bad idea is love and compassion. Using violence against a person infected by a bad idea results in the idea spreading. This non-violent philosophy has spread far beyond India. Non-violence is hard work. It is this idea that is viciously under attack today."
He further blamed the Modi government for paying attention to only the top 100 companies in India.
However, the real points of contention between the two political parties of India were on dynasty politics and demonetisation. Over the course of Tuesday, leaders from Congress and BJP took jibes at each other for the comments that Gandhi made in Berkley with BJP leaders — which also saw party president Amit Shah also joining in — naturally taking an anti-Gandhi stand, and Congress leaders like Anand Sharma and Digvijay Singh pointing out faults in BJP and its ideological head, Rashtriya Swayamsevak Sangh (RSS).
On dynasty politics
When asked about dynastic politics, Rahul Gandhi tried to defend himself and said, "This is a problem that is present in all political parties in India. Akhilesh Yadav is a dynast. (MK) Stalin is a dynast...Even Abhishek Bachchan is a dynast. Don't go after me because the entire country is running like that. That's what happens in India."
Furthermore, he said that he was trying to change the culture of dynasty politics in the Congress party. He also said that during 2012, "arrogance crept into Congress party and we stopped having conversations with people".
On being asked whether he was a reluctant politician, Rahul said, "There is a BJP machine that basically tells you about me. They tell you I'm reluctant. They tell you I'm stupid. You've seen me now. You make up your mind. This operation is basically run by the gentleman running our country," he said.
Slamming Gandhi for his comments, Amit Shah told CNN-News18 that India is moving away from the politics of dynasty.
Union minister Smriti Irani also reacted to these remarks at a press conference on Tuesday. She said, "Rahul Gandhi forgot that in free India, there are many citizens who have contributed to India but do not have a political legacy. The prime minister himself comes from a village and was born in a poor family. The president is from a marginalised community. The vice-president is a farmer's son."
She further said that Gandhi's confession about arrogance in the party is something Congress should delve into.
"A failed dynast today chose to speak about his failed political journey in the United States of America," Irani said.
"The fact that he chose to belittle the prime minister is expected. After failing to connect with the people of India, Gandhi chooses a platform of convenience for berating his opponents," she added.
Following Irani's remarks, Congress leader Anand Sharma hit out at her for being an "apologist for a prime minister who has betrayed his country".
Sharma supported Gandhi's stance on dynastic politics and said, "Yes, it is true that there are dynasties in India. There have been dynasties in many countries in Asia, Africa, Europe and both the Americas."
"But when it comes to the Nehru-Gandhi family, they have spent five generations in service of the country," said the Congress leader.
Another Congress leader Digvijaya Singh also tweeted in support of Rahul, saying that dynastic politics took place in RSS too.
Mohan Bhagwat is son of Ex Prachar Pramukh of Gujarat Madhukar Rao Bhagwat.

— digvijaya singh (@digvijaya_28) September 12, 2017
Singh also said that dynasty had its effect on politics just like other sectors and what matters is whether he has "merit or not. Let (the) people decide".
On Jammu and Kashmir
Gandhi blamed the Modi government for not allowing the youth into the political space in Jammu and Kashmir.
" In 2013, I hugged the (then) prime minister and told him one of his biggest successes was the end of violence in Jammu and Kashmir. We did that by holding Panchayati Raj elections. We did (that) by linking women to banks.... Our strategy was to close the space for terrorists in Jammu and Kashmir," he said.
"PDP was the instrument that brought Kashmiri youngsters into the political space. The day Modi made an alliance between PDP and BJP, he destroyed PDP as an instrument for bringing youth into the political space," he added.
Gandhi's comment on Modi government's Kashmir policy didn't go well with the party either. Irani said that in his remarks, Gandhi was not looking at the interest of the nation or the state (of Jammu and Kashmir) at large.
"He did not say anything about the legacy of challenges the Nehru-Gandhi family left behind as far as Kashmir is concerned. Today, if you look at Jammu and Kashmir, our security forces have had major achievements against those who are terrorising the state. When it comes to Jammu and Kashmir, for Gandhi, what is important is the politics and not the interest of the nation or the state at large," she said.
On demonetisation
In his speech, Rahul Gandhi also hit out at demonetisation and called it a 'self-inflicted wound'.
"The government's economic policies like demonetisation and GST were applied hastily. Millions of jobs were wiped out after demonetisation. Farmers were hit very hard. Farmer suicides have skyrocketed throughout the country. Demonetisation, a completely self-inflicted wound, resulted in a loss of 2 percent in the GDP," he said.
Again, Sharma asserted that demonetisation had harmed the economy of India. "It is true that demonetisation has affected employment...What is the objection to this being said that demonetisation hurt the economy? Economists in India and economists worldwide (have) said this," he said.
Entertainment
Bhatia debuted as a music composer with Shyam Benegal's directorial debut Ankur in 1974. He collaborated with Benegal for several films including Manthan, Bhumika, Junoon, Kalyug, and Mandi.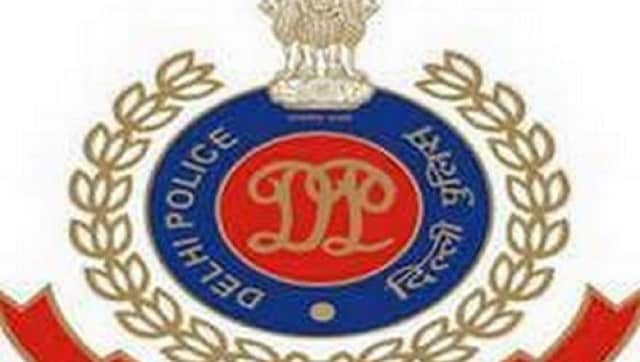 India
The police arrested 15 on Saturday in connection with the posters plastered in several parts of Delhi. Police said more arrests will be made as investigation is underway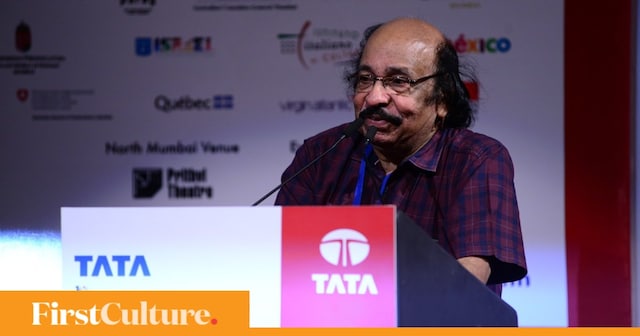 India
After his account was restored on late Saturday night, the Malayalam poet posted on the social media site: "If the choice is between being on FB and being a democrat and a human rights defender, I have no doubt where I should stand"