Rahul Gandhi's 'rejigged' Congress Working Committee a disappointment, could damage party's long-term interests
Within Congress circles, there are expectations from Rahul about some sort of generational change, but the new CWC arguably has far too many veterans.
Politics is an interesting field and in the Indian context, there is never a dull moment. Even in party politics, there are so many shades, intrigue and power struggles that often escape attention.
Take for instance Tuesday evening's announcement of a rejigged Congress Working Committee (CWC). Party president Rahul Gandhi has dithered and waited since 18 March, when the AICC plenary session authorised him to handpick the party's apex decision-making body. Theoretically, ie, as per the Congress party constitution, there were to be twelve elected (picked by 1300-odd AICC delegates) and twelve nominated members. The provision of nominated members figures in the party constitution to specifically draft members from weaker sections – tribals, women and other marginalised sections of society.
Rahul, in his authority to pick and choose, ignored an opportunity to draft more women in the highest decision making body at a time when he was daring Prime Minister Narendra Modi to push through 33 percent women quota in the Lok Sabha and state assemblies. The contradiction in Rahul's words will hurt, particularly when he is closely watched and judged as part of the run-up for the 2019 General Elections.
It has been argued by some apologists that there is an acute shortage of talent on gender lines in the party and this reason alone prevented him from reserving eight seats in the 23-member CWC. It is both a flimsy and uncalled for argument. There is no dearth of women leaders in the present day Congress, those who can match their male counterparts.
The political life of West Bengal chief minister Mamata Banerjee is a glaring example. As a loyal Congressperson and Rajiv Gandhi favourite, Mamata struggled to be Bengal party chief during PV Narasimha Rao's era (1991-96). Rao, who was both prime minister and Congress president during those years, often sympathised with Mamata but could never muster the courage to overrule Pranab Mukherjee, who was unwilling see Mamata as the Bengal party chief.
Rao's successor, Sitaram Kesri, too preferred to side with Mukherjee and few days before Sonia Gandhi's formal entry into politics in December 1997, Mamata parted ways with the Grand Old Party. There are no "ifs" and "buts" in history but there cannot be two views that Mamata's presence in the present day Congress would have been a great source of strength and promise.
Rahul may recall how Indira Gandhi had drafted Ambika Soni into polìtcs. Soni continues to serve the party and figures in his CWC. Indira was touring Rome when she met young Soni, wife of an Indian diplomat. Next, she was on a flight with Indira. Soni was drafted into the Youth Congress, cutting her political teeth under Sanjay Gandhi's leadership.
Mohsina Kidwai too was Indira's find. Encouraged by her father-in-law Jamil ur Rahman Kidwai, the rather timid Mohsina was spotted by Indira when Uttar Pradesh party stalwarts, namely Chandra Bhan Gupta, Kamlapati Tripathi and Hemvati Nandan Bahugana, were engrossed in checkmating Indira.
The 1977 Lol Sabha defeat saw the Congress losing all 85 parliamentary seats from Uttar Pradesh. In 1978, a bypoll took place at Azamgarh. Indira fielded Mohsina from there and she humbled Janata Party nominee Chandrajeet Yadav. It signalled Indira's great political comeback.
The omission of Digvijaya Singh, CP Joshi, Mohan Prakash, Madhusudan Mistry in the new CWC is intriguing. Under Sonia, particularly during the UPA rule, these individuals were drawing strength from Rahul, who rose to become first the party general secretary, vice-president and finally Sonia's successor.
By popular perception within the Congress, these individuals deserved sacking and an exit. But the fact of Rahul's reliance on them and the importance given to Joshi, Mistry and Prakash cannot be erased. If it's been a learning experience for Rahul, Congressmen would not mind it. However, if its a case of a revolving door strategy and experimenting, then more questions are bound to be raised.
In the Congress circles, there are great expectations from Rahul about some sort of generational change, but the new CWC has far too many veterans.
Perhaps short of electoral success, Rahul shied away from disturbing the existing power equations within the Congress. This status quoist approach has a potential of damaging the party's long-term interests.
There is no plausible explanation to why Punjab chief minister Captain Amarinder Singh was dropped from the CWC. If the idea is not to draft party chief ministers, Rahul should have said so. In the good old days, there was a practice of briefing media persons on finer points, the rationale behind a decision, a pattern of the party president's exercise; but in the era of 24X7 TV news channels and social media din, the practice has been discontinued.
The Congress has a vast pool of talent. It is, therefore, surprising that names like Jairam Ramesh, Shashi Tharoor, Prithviraj Chavan and Salman Khurshid are missing from the CWC list. The CWC tends to a mixture of party functionaries ideologues, policy makers and all those who are considered valuable assets.
Kidwai is an author, journalist and visiting fellow with the Observer Research Foundation.
India
For decades, Indian liberals have controlled the levers of power. They have conditioned everyone to think in a certain way about who is important and who is not. While they have had to yield the levers of power, the mental conditioning is harder to get out of our heads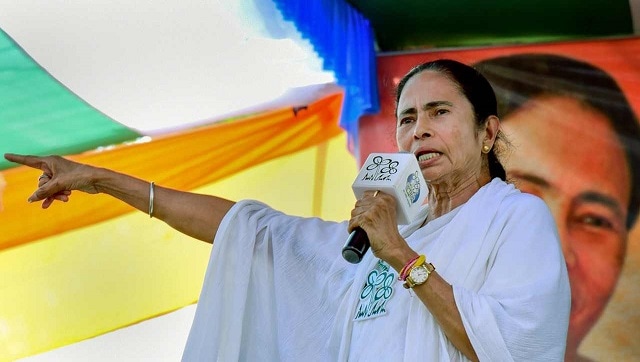 India
The West Bengal chief minister's visit to the capital is taking place days ahead of the winter session of Parliament that is scheduled to begin on 29 November
India
The rollback shows how politically difficult it is to carry out economic reforms in India. In the prime minister's words, the government failed to convince a section of farmers about the benefits of the bill.