Rahul Gandhi's 'Gabbar Singh Tax' jibe: Why Congress vice-president should end theatrics and offer solutions
The mistake Gandhi does often is to forget to ask the real questions and confine himself to theatrics in his public rallies, thus harming his own brand and leaving questions on his political acumen.
Rahul Gandhi, Congress Vice President and principal political opponent to Narendra Modi in 2019, may have finally found his mojo in the tricky game of politics. But, it is critical for Gandhi to stop the theatrics and start asking serious questions on the Modi government's controversial economic moves. That is if Gandhi wants to position himself as a serious challenger to Modi in 2019.
Of late, Gandhi is certainly gaining some ground. Ground reports from poll-bound Gujarat, Modi's home turf, indicates (read here ) Gandhi is now finding increasing acceptability on the ground that was missing all along after the 2014 debacle.
Till a while ago, seen against the formidable prime minister who inspired awe among crowds both at home and abroad, Gandhi mostly occupied his space in social media for the jokes that were built around him and for his notable weakness as an effective communicator. While people thronged to Modi's rallies to get a glimpse of the mass leader, they chose to run away with cots  from Gandhi's khat (cot) sabha in Deoria, Uttar Pradesh in the run-up to the Uttar Pradesh polls.
But, in the perception battle, Gandhi may have improved his position at this juncture. Not necessarily because he is changing drastically as a political icon but more due to the discontent among the electorate on account of broken promises (more jobs, for instance), particularly for small businesses. The trading community suffered a double jolt on account of demonetisation and the faulty handling of the Goods and Services Tax (GST) roll out. For those looking for an alternative to Modi at the national level, Gandhi is perhaps the only candidate at this juncture.
But the mistake Gandhi makes often is to forget to ask the real questions and instead confines himself to theatrics in his public rallies, thus harming his own brand which leaves a number of questions on his political acumen. Just the other day Gandhi mocked Modi calling GST as 'Gabbar Singh Tax'. True, GST has come out as a far different reality compared with what was originally conceptualized as a 'One nation, One tax rate' idea that promised to simplify the tax collection process and increase compliance.
With five different rates and complex process of compliance, GST has given teething troubles to small traders. Perhaps, a difficult compliance process is one reason why the number of taxpayers fell sharply in September. The government now wants to rejig the rate structure citing problems faced by small traders. It is, by now, clear that the implementation of the landmark indirect tax reform was not given enough thought and was rushed through in a dangerous manner to meet the deadline.
But it is unwise for Gandhi to discard GST outright and he should instead question its implementation flaws. GST is an idea India had to accept at some point to elevate itself to the ranks of developed economies. For no reason could the country have continued as a fractured union of different tax environments creating hurdles for those entities doing business across the country. It needed to start at some point. While the blame of faulty implementation of GST entirely falls upon the ruling government, Gandhi must remember, Congress too was a party in ideating and finally giving birth to the grand tax reform, although not in the shape we see it now.
On GST, the questions Gandhi should ask are:
What would have the Congress party done to solve the GST puzzle?
At this point, does the party have an alternative plan to ease compliance woes and fix the confusion on the rates structure?
If Gandhi can offer satisfactory answers to these two questions, he has an opportunity to position himself as a leader who can offer solutions to difficult policy decisions.
Secondly, with the demonetisation anniversary approaching (8 November), Gandhi should arm himself with a slew of focussed, serious questions on the Modi government's controversial decision, rather than opting for high drama-filled political rhetoric.
The questions should be:
What is the actual objective of the demonetisation exercise? What are the objectives the exercise has achieved after one year?
If the objective is the originally stated ones (recovering black money), how much unaccounted assets have been recovered so far by the taxmen since 8 November, 2016?
 What is the total quantifiable cost of implementing demonetisation to the exchequer compared with the total quantifiable, tangible benefit to the exchequer?
The point here is this: Asking the real questions at the right time and offering constructive solutions is what is essentially the role of the Opposition in a democracy. That is the only chance left for Gandhi to win the confidence of serious voters and position himself as a serious challenger for Modi in 2019, while mere theatrics and filmy jibes will only win applause in rallies that will last only for a few minutes.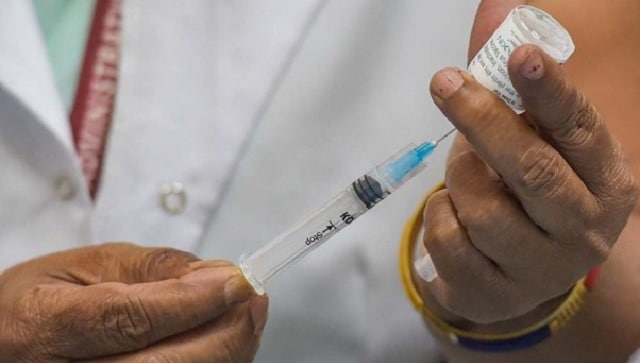 Blogs
While the original plan of 30 crore fully vaccinated individuals by July may extend by a few weeks, the year-end target can be more ambitious
India
The Centre will take over from states, which were supposed to be carrying out about 25 percent of the country's vaccination work, and continue with its ongoing inoculation efforts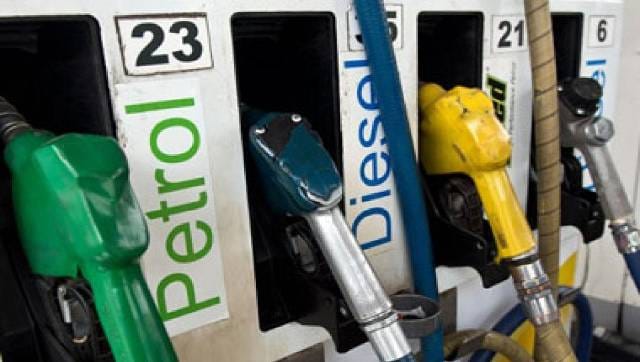 India
Ethanol is a biofuel, that is, a fuel produced by processing organic matter. The auto fuels we commonly use are mainly derived from the slow geological process of fossilisation, which is why they are also known as fossil fuels