Rahul Gandhi's elevation as Congress president: Why CWC decision matters in a Modi-dominated India
If Rahul Gandhi manages to stick to his pluralistic political vision in a convincing manner, he could just be the 'last hero' of the neutral vote bank.
Rahul Gandhi's coronation as the Congress president was always just a matter of time. Everyone knew it was all but inevitable. And yet, the immediate possibility of Gandhi's ascension gained significant media attention, with non-stop coverage in TV channels and edit pieces – some discrediting the 47-year old leader while others praising him.
For the Congress, fighting an existential crisis since a series of devastating defeats that began with the Narendra Modi wave in May 2014, Gandhi is perhaps the last hope to save itself from a total collapse. Party workers hope that Gandhi will be able to breathe some life back into the dying party through his policies, personal appeal among the youth and ability to rework the organisation structure by inducting new faces and building support on the ground.
This is essential for the Congress as it has never really recovered from massive defeat (securing just 44 seats) in the 2014 Parliament elections. On the positive side though, Gandhi is someone who has steadily shaped his political career, presenting himself as a politician who is accessible to the common man and the media more frequently than any other leader with his political stature.
More importantly, Gandhi has pitched himself all along as someone who has risen above caste-religious politics – something his principal political opponents often rely on to win elections. This should offer a sense of comfort to those religious minorities feeling insecure with the rise of the fanatic right-wing movement and proponents of rabid-Hindutva, who advocate a version of social policing based on what one eats and speaks. For them, Gandhi is a saviour of their religious beliefs and individual freedom.
If Gandhi manages to stick to his pluralistic political vision in a convincing manner, he could just be the 'last hero' of the neutral vote bank. Second, from the very beginning, Gandhi has positioned himself a leader outside the Congress-party ecosystem. Even during the UPA-regime, branded with back-to-back corruption charges and sheer lack of political will to go for bold policy decisions, he was seen as on the outside.
But now, things are different. He presents himself as a non-corrupt, pro-poor politician who vows to work for the bottom of the pyramid. One of Gandhi's early blows to the BJP was with his suit-boot-ki-sarkar jibe, where he essentially alleged that the Modi-government is more lenient towards big corporations and not the poor.
If Gandhi displays the same political courage to admit to the misdeeds/inefficiencies of the Congress-led UPA governments of the past and offers a major overhaul plan in the fundamental elements that govern Congress' philosophy on various issues, he could once again bring the party back into the game.
But, there are serious missing links in Gandhi's present political narrative, beyond the rhetoric. He may have won an upper hand on social media with his witty remarks but Gandhi lacks a strong economic narrative to counter the economic mismanagement of the Modi government he often raises as a key political issue.
For instance, one of the charges Gandhi raised against the Modi government was its failure to generate enough jobs in three-and-a-half years of its rule, which is indeed a serious issue. Job creation has been at its lowest in several years during Modi's rule. Gandhi is right in pointing out the problem. But what would Gandhi, as prime minister, do to generate enough jobs? Is there a well thought out, credible alternative plan with Gandhi to accommodate the millions of workers entering the job market every month?
Similarly, he has launched a prolonged attack on demonetisation, Modi's biggest economic decision since coming to power, saying it missed the goals and has proved to be counter-productive. Valid point again. There are many economists, including Nobel laureate Richard Thaler, who think that the demonetisation roll out was deeply flawed with the introduction of Rs 2000 notes, thus defeating the purpose.
But, what is Gandhi's plan to take on the parallel economy and the chunk of black money stashed in cash and other assets? According to certain research estimates, the chunk of black money in the domestic market is around Rs 15 lakh crore and that abroad is around Rs 65 lakh crore.
There are no second thoughts on the issue that this problem needs to be addressed with a sense of urgency. Does Gandhi have a strong economic plan to offer while demonising demonetisation? The same goes for the rollout of Goods and Services Tax (GST) where Gandhi and Congress have cited serious implementation flaws.
Finally, does Gandhi's elevation really matter to the Congress ahead of crucial state elections and the 2019 General elections? If yes, then it may not be much. Gandhi is still no comparison to Modi, whose popularity has remained intact despite controversial economic decisions such as the note ban. The resounding results in favour of the BJP in the recent Uttar Pradesh Assembly elections serve as evidence in support of this argument.
There wouldn't be too many political analysts expecting a major turn-around in Congress party's fortunes even if Gandhi takes over.
More than his elevation, local factors (quota-based politics in Gujarat, anti-incumbency in Himachal) could prove to be decisive. Even in his role as Congress vice-president, Gandhi anyway had supreme control over party affairs and his elevation to the party top job is unlikely to be a significant game changer.
Having said that, it is good news for democracy. Ever since the Congress was decimated in the 2014 polls, there has been practically no political Opposition or personality to strongly question the actions of an all-powerful government, which is a bad sign in any true democracy. The media often takes up that role.
The 'brand-new' Gandhi is being taken more seriously by his audience and political opponents now than ever in the past. If he succeeds in his job of reviving the lost glory of the Congress-party as a strong political alternative, it will only strengthen the democratic process and its sacred original character. It is, however, still anybody's guess whether Gandhi can manage to do so or not.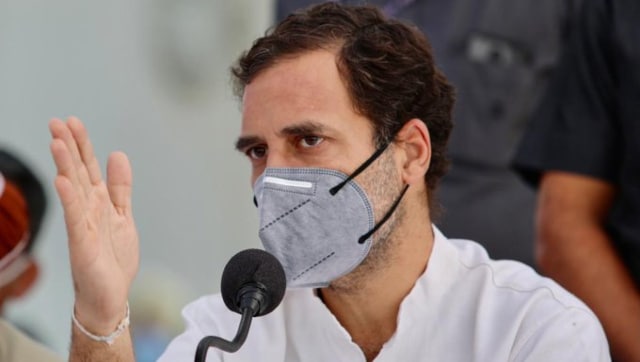 India
The former Congress president also shared a video on Twitter highlighting the alleged slow vaccination rate and media reports where people were not getting vaccines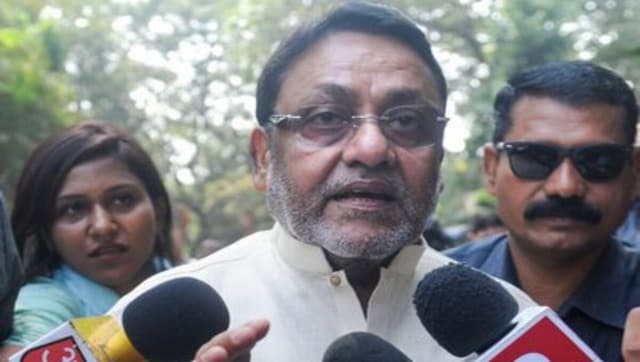 India
Notably, the NCP had offered outside support to the BJP in Maharashtra after the 2014 polls. However, the BJP had come to power with the support of the Shiv Sena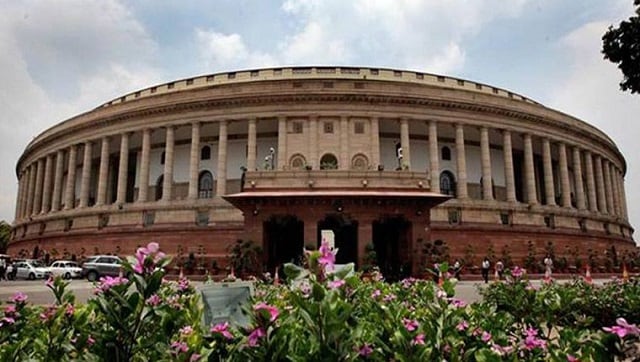 Politics
Meanwhile, the Centre is likely to move a suspension notice against 10 Lok Sabha MPs after they threw papers and tore placards in the House