Rahul Gandhi to present Congress vision document at plenary session in Delhi, set tone for 2019 Lok Sabha elections
Congress president Rahul Gandhi will present the party's vision document at its upcoming plenary session which will set the tone for its poll strategy in the Lok Sabha and state Assembly elections where it seeks to oust the BJP from power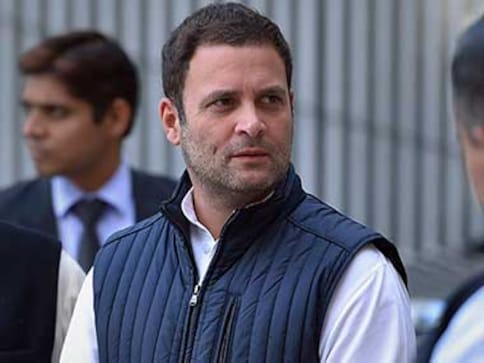 New Delhi: Congress president Rahul Gandhi will present the party's vision document at its upcoming plenary session which will set the tone for its poll strategy in the Lok Sabha and state Assembly elections where it seeks to oust the BJP from power.
Gandhi, who took over the reins of the party last December, will present the Congress vision document and the political road map for the party at the plenary session to be held from 16 to 18 March, a source said.
The document will act as a "guiding light" to help party workers upstage the BJP from power at the Centre in 2019 and in some key states where elections are slated later this year, the source added.
The session will also look into future alliances that the party foresees will be needed for defeating the BJP, a Congress leader said.
The plenary meet, to be held at the Indira Gandhi Indoor Stadium in New Delhi, will be attended by senior leaders starting from block presidents.
At the three-day brainstorming session, the party will pass four resolutions — one each on the political and economic fronts, another on foreign policy and the fourth on agriculture and unemployment.
The party's key focus would be on the issue of agriculture and unemployment, the source said.
The Congress wants to highlight the agrarian crisis in the country and joblessness among the people to help garner public support, the party leader said.
The session assumes importance as it will be the first after Gandhi's presidentship and the first to be held with a new leader in two decades.
On the opening day, top Congress leaders who are a part of the Steering Committee formed in place of the Working Committee will discuss the resolutions and chalk out the agenda for the three-day event.
During the next two days, various issues — dealing with politics, economics, foreign policy, agriculture and social justice — will be discussed at length after which the resolutions would be passed.
Explainers
What is in store for the INC in the upcoming party president polls? Tune in to find out
India
The yatra, which entered Kerala on 10 September, will go through the state covering 450 km, touching seven districts in 19 days before entering Karnataka on 1 October
India
The third day of the yatra saw an encouraging turnout of people like the previous two days of the Kerala leg of the foot march which is set to cover 3,570 kilometres from Kanyakumari to Kashmir over a 150-day period