Rahul Gandhi unveils PM ambitions to counter Narendra Modi, but ends up damaging own chances
It is not surprising that Rahul wants to be prime minister. As a member of India's 'first family', the Nehru-Gandhi scion has been led to believe that the prime minister's chair is his for the taking, and legions of Congress leaders, durbaari media and the entire faithful ecosystem are working day and night to fulfill the destiny and birthright of Congress' heir apparent.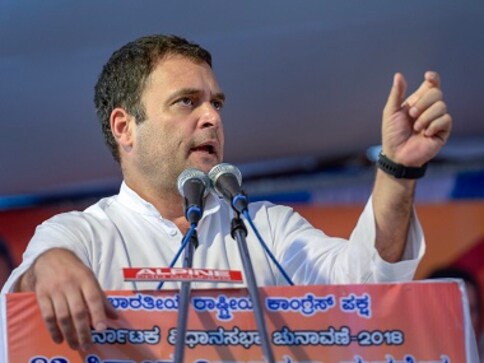 Rahul Gandhi has officially thrown his hat into the ring. On being asked by the media on Tuesday whether he has prime ministerial ambitions if Congress emerges as the single-largest party in 2019, he quipped, "Yes, why not"?
It is not surprising that Rahul wants to be prime minister. As a member of India's "first family", the Nehru-Gandhi scion has been led to believe that the prime minister's chair is his for the taking, and legions of Congress leaders, durbaari media and the entire faithful ecosystem are working day and night to fulfill the destiny and birthright of Congress' heir apparent.
Rahul might not have any administrative experience in a public office, he might have led Congress to one sorry defeat after another, and there's also the inconvenient matter of India being a democracy and leaders needing to get elected but these issues are seemingly 'insignificant'.
The Congress is moving on all fronts to pave the way for Rahul's coronation. One of its senior leaders (now suspended) is busy explaining to Pakistanis why Narendra Modi is an aberration and Indians should come together and put an end to it. It might seem a curious strategy for the uninitiated but mysterious are the ways of gods. And Congress.
70% of Indians didn't vote for Mr.Modi in last elections but lost because they were completely factionated among themselves, it is my hope that a great number of this 70% will come together to put an end to the aberration we've been suffering in our country: MS Aiyar in Lahore pic.twitter.com/ea92t58qyF

— ANI (@ANI) May 7, 2018
While there's no surprise in Rahul's 'revelation', the question to consider is: Why did Congress' heir apparent choose to 'come out' right now, when we are just a few days away from the polling day in Karnataka? This isn't Lok Sabha polls and Rahul isn't in fray for the chief minister's job. Why did he repeat now what he said last year in Berkeley?
Through his quip (which is sure to be played up by the media), Rahul aims to pit himself against Modi despite this being an Assembly election because his strategists sense a vacuum in Congress ranks when it comes to taking on the prime minister. The Congress is publicly dismissive of Modi's impact but data and ground reports suggest BJP's star campaigner is creating some sort of impact on the ground. Challenging Modi, therefore, is imperative. Rahul seems to be under the impression that his attempts to take on the prime minister will gain greater legitimacy if he is perceived in every respect as Modi's 'equal'.
To better understand Rahul's motivations, we need to take a closer look at what's happening in Karnataka. The Congress, under Siddaramaiah, had a head start in campaigning and looked to have an early lead. The chief minister promised 'separate religion' status to Lingayats and was merrily cornering all headlines. That was before Modi hit the campaign trail.
The prime minister has already conducted 14 rallies till Monday and is slated to address seven more before campaign ends on 10 May. His whirlwind tour is making the Congress nervous because his well-attended rallies are setting the terms of the debate and the Congress is being forced to respond.
"There was not much impact of Modi's rally during the last elections. Now, he is visiting as prime minister. I feel there would be an impact either way", UT Khader, state food minister and a Congress candidate from Mangalore constituency told PTI.
"The Modi juggernaut is ripping through Karnataka like a loaded missile", wrote Srinivasa Prasad in his article for Firstpost, adding: "Modi has not only brought the BJP back to the game but changed the rules of the competition. This is not enough to bet your last shirt on a BJP victory, and there is nothing to suggest that the Congress has turned its tail in anticipation of a defeat. But reports from ground zero and the body language of the Congress leaders are pointing to their utter confusion despite their public bravado".
This confusion is apparent in Congress strategy. Siddaramaiah claims "Modi is not popular in the state" and then goes on to spend considerable time and energy in rebutting and refuting Modi's statements on Twitter.
Sir, 1. Your CM candidate took bribe in a cheque. 2. One of your Reddy friends G Janardhana Reddy conducted Rs 500 Cr wedding for his daughter at the height of demonetisation. 3. Your Party President's son Jay Shah saw a 16000 times growth in revenues of his company in 2 years. https://t.co/t1vXX3yo6j — Siddaramaiah (@siddaramaiah) May 5, 2018
3. Why don't you intervene in Mahadayi & call a meeting of three CMs.
4. Why don't call a meeting of all CMs & discuss the ToRs for 15th Finance Commission?
5. Instead of politicising the issue of lakes why don't you help us with funds & expertise?

In short#NijaHeliModi

— Siddaramaiah (@siddaramaiah) May 5, 2018
Siddaramaiah goes at great lengths to claim that his fight is against BS Yeddyurappa, not Modi, and then slaps a defamation notice on the prime minister. Congress claims Modi is not a factor in these polls and yet it feels compelled to deploy senior leaders such as Anand Sharma and former prime minister Manmohan Singh to punch holes in Modi's narrative.
The Congress is being forced into this defensive posture because data and surveys suggest the tide is turning. In his piece for BloombergQuint, psephologist Yashwant Deshmukh mines data to find that Siddaramaiah is still the most popular face as chief minister but his government is unpopular.
Deshmukh's survey also found that Modi remains a popular figure in the state and BJP's gap with Congress is closing. Other opinion polls returned similar findings. Most predicted an outright BJP victory or a hung Assembly and just one pollster, C-Fore, predicted "a clear majority for Congress in the 224-member House".
This reality, and the Narendra Modi tour de force appear to have forced Rahul's hand in revealing his ambitions so that the match in Karnataka is "evened out". However, while the Congress president has moved to plug the perception gap in the southern state, he may have created hurdles for himself in the long run when it comes to fulfilling his ambition.
The best hope for Congress to keep BJP out of power in 2019 is to strike alliances with regional satraps. While that may help achieve Congress' key objective, it won't bring Rahul Gandhi any closer to the prime minister's chair.
A host of regional leaders might be ready to join hands with Congress to scuttle Modi's chances but their backing won't extend beyond an electoral understanding. On the question of leading the alliance, many of these leaders harbour leadership ambitions for themselves. Some, such as Telangana chief minister K Chandrasekhar Rao, are committed to the idea of a non-BJP, non-Congress federal front.
KCR has even identified Congress as villain number one. Mamata Banerjee is equally opposed to the idea of Congress usurping the leadership of 'Grand Alliance'. The West Bengal chief minister enjoys good rapport with Sonia Gandhi but has made it very clear that she won't accept Rahul's leadership.
As The Indian Express pointed out in a report, the only leader who matches Trinamool Congress' set of criteria for leading the Opposition in 2019 (other than Mamata herself) is Odisha chief minister Naveen Patnaik, who maintains a very low profile.
TMC's conditions are: "S/he has to be the undisputed leader, the supremo of the party, need to have been chief minister, needs to be currently running a state, should have been in the Union Cabinet, and should have been a Member of Parliament for one or two decades", according to the report.
No prizes for guessing that this is Mamata's strongest self-pitch for the prime minister's chair. Under the circumstances, Rahul's open airing of ambitions (even though he was careful to add a qualifier) may muddle Congress' key objective of keeping Modi away from power.
Subscribe to Moneycontrol Pro at ₹499 for the first year. Use code PRO499. Limited period offer. *T&C apply
Politics
Mamata's TMC has pitched this election as a contest between the people of Bengal and 'outsiders'. It doesn't help counter that strategy by relying on national leaders to fight the party's battles.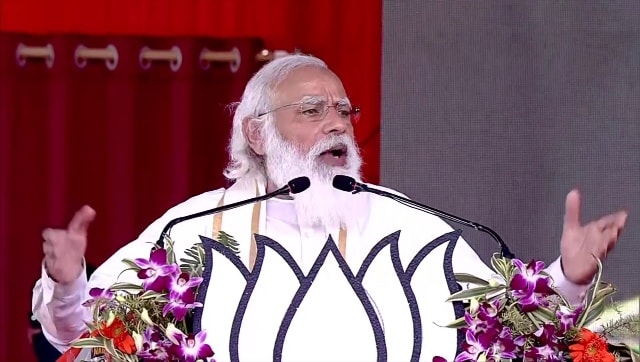 Politics
The prime minister also accused the Mamata Banerjee-led Trinamool Congress government of not transferring funds of central schemes to people in the state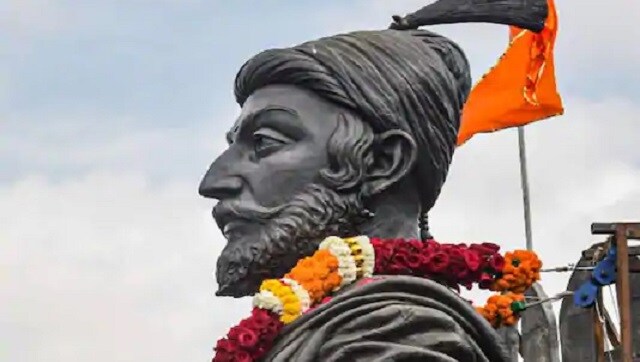 India
Maratha king Shivaji, the founder of the Maratha Empire, was born in the year 1630 at Shivneri Fort near Pune