Rahul Gandhi tells CNN-News18 he is confident of Congress victory in Gujarat: 'People will throw up surprise'
Rahul Gandhi said that he is confident of Congress victory in the Gujarat Assembly Election and the people of Gujarat will throw in a 'surprise' on 18 December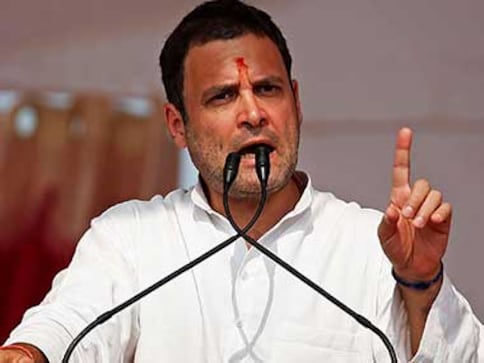 Congress president-elect Rahul Gandhi said in an interview that he is confident of Congress victory in the Gujarat Assembly election and added that the people of Gujarat will throw up a 'surprise' on 18 December.
Speaking exclusively to CNN-News18, Rahul also attacked the election campaign of BJP and Prime Minister Narendra Modi, saying that he has lost credibility in his home state.
"The BJP campaign started with Modi speaking about Narmada project through his Vikas Yatra. But, in the course of time, his speeches had only two things: Congress and Narendra Modi".
"The BJP campaign turned bankrupt. It will be now difficult for him to retain his credibility", Rahul added.
"I hear leaders from BJP saying that Congress had campaigned effectively this time, will BJP's campaign was 'weak'. They are scared of the outcome on 18 December", he added.
Election campaigning for the second phase of Gujarat ended on Tuesday morning. The second and final phase of elections will see 93 Assembly seats spread across 14 districts in north and central Gujarat going to polls on Thursday.
The results, along with those of Himachal Pradesh, will be declared on 18 December.
Earlier, Narendra Modi on his last day of elections, said he personally reached out to the people he is 'devoting his life to the betterment of the people of Gujarat and India' and urged the people 'to vote for the BJP in record numbers'.
The prime minister also said that the victory of BJP in Gujarat is a guarantee for a bright future.
Rahul also defended his social media campaign, saying that he will continue to question the BJP every day over their 22 years of rule in Gujarat.
"These aren't my questions, these are the questions of people of Gujarat. I only act as a bridge between the people and the government. It is my duty to raise questions, and I will continue to do so", he added.
Rahul also defended his temple visits during the Gujarat campaign
"Do I have to take permission from BJP to visit a temple? Is there any rule that forbids me from visiting temples?" he asked.
He also said that his visits to temples are not limited to elections.
"I had also visited Kedarnath Temple earlier, is Kedarnath in Gujarat?"
He also hit out at the BJP for personal attacks, saying this 'politics of hate' needs to change.
"I don't think personal attacks are good. Neither statements from Mani Shankar Aiyar and BJP leaders were acceptable. I want this politics to change", he added.
Rahul also termed Modi's comment about Singh as 'unacceptable' and demanded an apology from Modi.
"What Modi ji said about Singh is unacceptable. It set a dangerous precedent", he added.
Click here for detailed coverage of Gujarat Assembly Election 2017.
Arts & Culture
Rather than rewriting the history of art by slotting her in as a hitherto unknown great woman artist, it is probably more useful to consider the philosophical ideas of her time, and their impact on her art.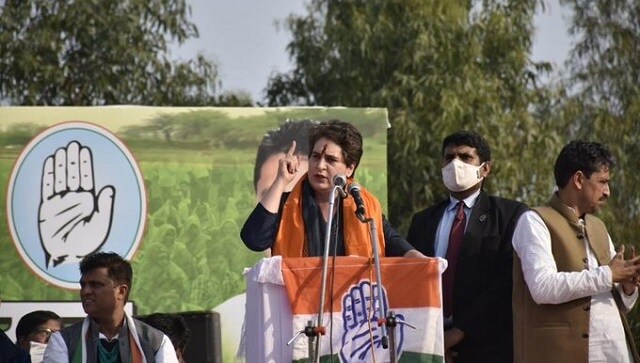 Politics
The Congress on Sunday alleged that scams are happening by taking donations in the name of Lord Ram after two Opposition leaders accused the Ram Mandir Trust of pulling off an illicit land deal in Ayodhya
India
Villagers said the temple was constructed five days ago by one Lokesh Kumar Srivastava with the help of donations from local residents