Rahul Gandhi takes charge as Congress president from mother Sonia; supporters celebrate outside party office
Rahul Gandhi on Saturday formally took over as the new Congress president taking the mantle of the country's oldest political party from his mother Sonia
Rahul Gandhi on Saturday formally took over as the new president of Indian National Congress, taking the mantle of the country's oldest political party from his mother Sonia Gandhi in New Delhi on Saturday.
The process of his election as the new Congress chief was completed after the Central Election Authority president Mullapally Ramachandran handed over the Certificate of Election to Rahul Gandhi in a ceremony at the 24, Akbar Road, housing the party headquarters.
The ceremony was marked by loud celebrations as scores of Rahul Gandhi supporters danced to upbeat tunes, raised slogans, burst crackers and distributed sweets outside the party office in New Delhi.
"This is historic. It is also a joyous day for the country and Congress. It is also emotional," Ramachandran said after he gave Rahul the certificate.
Rahul took over the reigns of the party from his mother, Sonia, who helmed the party for 19 long years.
Speaking at the event after he took over as Congress president, Rahul asked party members to stand up to BJP, saying anger and hatred cannot defeat his party. "Today, BJP is trying to ignite fire and spread hatred. We are trying to douse it," he said.
"I want Congress to become an instrument of dialogue with the people of India," he added.
Before Sonia stepped down as party chief, she addresses the gathering. Thousands of Congress workers outside the AICC headquarters watched Sonia's emotional address and raised slogans. They hailed her by burning crackers and beating drums.
"Since 2014, we have been playing the role of opposition. The challenge that we face today, is the biggest one. Our constitutional values are being attacked. Our party has also lost many elections but our party will never bow down." said Sonia.
Speaking of her son, Sonia said that he had to bear personal attacks since he joined politics and became a stronger person. "Rahul is my son, so, I do not think for me to praise him is right. But I would say that since childhood he had to bear the brunt of violence. After joining politics he had to face blatant personal attacks, that have made him a stronger person," she said.
Following Gandhi's elevation as Congress president two days before the counting of votes begins in Gujarat and Himachal Pradesh elections, congratulations poured in from several party members. Many of them thanked ex-party president Sonia for being the "source of the party's strength".
Congratulations to @OfficeOfRG , the new President of @INCIndia . The nation and party member's blessing and well wishes are forever with you as you lead us on the path of truth and victory.#CongressPresidentRahulGandhi pic.twitter.com/6ShQ30KgsX

— Dr. G Parameshwara (@DrParameshwara) December 16, 2017
Best wishes to @OfficeOfRG as he takes charge of @INCIndia today. May this revolutionary journey under your promising Leadership could rewrite the destiny of India in Golden Ink. #CongressPresidentRahulGandhi#ThankYouSoniaGandhi ji for your dedicated service to the Nation. — KJ George (@thekjgeorge) December 16, 2017
CM of Puducherry @VNarayanasami congratulates incoming #CongressPresidentRahulGandhi and sends his best wishes for a successful tenure. #ThankYouSoniaGandhi pic.twitter.com/LCCI5zvgCM

— Congress (@INCIndia) December 16, 2017
A moving and inspirational speech by Smt Sonia Gandhi as she hands over charge to #RahulGandhi. To protect the constitutional values & to protect a multicultural India is the duty of every Congressperson. pic.twitter.com/KqjV16ypTs — Dinesh Gundu Rao (@dineshgrao) December 16, 2017
A pivotal moment for a party that has always served India and believe that We the People have the power to shape our future. #CongressPresidentRahulGandhi .Thank you to Madam Sonia Gandhi for being the source of strength for the party and we will need your guidance. @OfficeOfRG

— Gaurav Gogoi (@GauravGogoiAsm) December 16, 2017
A new era of value based politics begins when #RahulGandhi ji takes charge as the President of AICC.#CongressPresidentRahulGandhi pic.twitter.com/1pN5zENlxs — Ramesh Chennithala (@chennithala) December 16, 2017
With inputs from agencies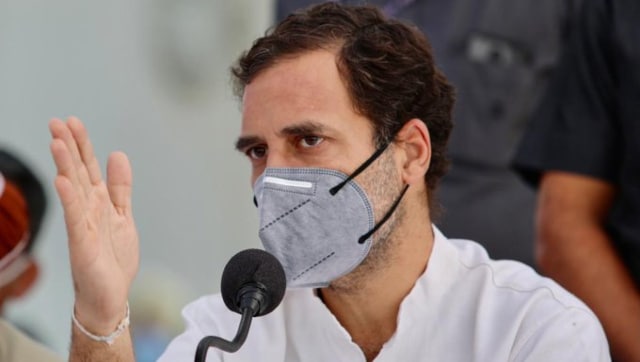 India
The Congress leader had asserted that any phone that he uses are tapped, adding that a Supreme Court-monitored probe should be ordered in the matter
India
Efforts are on to rescue two people trapped in the landslide debris in Solan, while an earthmover and an air compressor have been deployed in Sirmaur for early restoration of the road.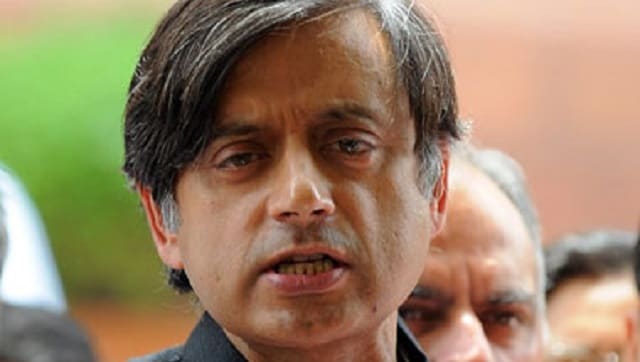 India
The 32-member Parliamentary Standing Committee on IT is scheduled to meet on Wednesday, for which the listed agenda is "Citizens' data security and privacy"