Rahul Gandhi steers clear of Ayodhya Ram temple; wary Congress keen not to repeat Rajiv Gandhi's mistakes
The Ram temple issue has for long been identified with BJP, Sangh Parivar. It would be good if he can revisit his father's stance on Ayodhya on his visit.
Photographs of Congress vice-president Rahul Gandhi doing a darshan and puja at Hanumangarhi in Ayodhya shall forever be a part of the Grand Old Party's history, and will endlessly be debated.
The Congress' first family's attempts to develop linkages to Ayodhya have evoked a great deal of public interest in the past and has had layered implications for the party and the Indian polity. The Congress men and women, along with their external poll strategist Prashant Kishor, would be hoping that this time around, history wouldn't repeat the same way for son Rahul as it had for his father Rajiv Gandhi in 1989.
Back then, in 1989, Parliamentary and Uttar Pradesh Assembly elections were held simultaneously and Rajiv began his poll campaign from the twin city of Faizabad and Ayodhya with the promise to herald Ram Rajya. He didn't venture to go to Ayodhya because the Ram Mandir issue had become too heated by then .
It must be noted that Rajiv began his establishment of the Ram Rajya poll campaign from Faizabad-Ayodhya in 1989, only months after he as prime minister had ordered the foundation/stone laying for Ram Chabutra at the disputed Ramjanmabhoomi-Babri Masjid site in Ayodhya. That was a bold move by Rajiv, which had many political and social implications.
It would be interesting to briefly dwell on the outcome of the 1989 Parliamentary and UP election results. Rajiv, who riding on a huge sympathy wave in the aftermath of Indira Gandhi's assassination, had led Congress to an unprecedented victory with 404 seats in the previous 1984 elections. He was, however thoroughly vanquished.
The BJP, which was reduced to just two in numbers in Parliament, sky-rocketed to 86. A Janata Dal government, led by Congress' rebels, was formed at the centre with a unique combination – with BJP and the Left's support.
In UP, the Congress was comprehensively routed. In the first week of December 1989, both Rajiv and Narayan Dutt Tiwari exited from the posts of prime minister and UP chief minister respectively. That was the first time that Mulayam Singh Yadav became the chief minister of the state.
Since then, the Congress has been trying to find relevance in UP. Ever since 1989, it has gone only one way, down and down. One is thus not sure when the Congress hired poll strategist Prashant Kishor coined their slogan for the upcoming UP polls – "27 saal UP behal" – and conceived Rahul's landing in Ayodhya. They took time and care to go through leaves in their own party's history, more so Rajiv's rise and fall.
Now turn to Rahul's attempts to play soft Hindutva. His puja in Ayodhya and at a Shiva temple in Deoria, before launching his month long Kisan Yatra, is an indicator of just that. This comes after a damning Antony Committee report, written after the 2014 humiliating poll debacle, that the Congress was perceived to be pro-minority and anti-Hindu.
The report has not been made public, but in June 2014 in a public meeting in Kerala, Antony said, "Some sections of society have an impression that the party is inclined to certain communities or organisations. Congress' policy is equal justice to everyone. But people have doubts whether that policy is being implemented or not. This doubt is created by the party's proximity towards minority communities and such a situation would open the door for the entry of communal forces into Kerala."
The Congress' answer, or rather Prashant Kishor's answer, to that was to find a Brahmin face in Sheila Dikshit, the three time Delhi chief minister who lost on her own constituency in Delhi and subsequently saw Congress reduced to a zero. Kishor wanted Dikshit to be made the chief ministerial candidate in UP in order to lure Brahmins into the party fold. In a way, it aimed at playing soft Hindutva to override the pro-minority image of the party. It's therefore interesting to see that Congress general secretary and architect of 2012 Assembly campaign in UP, Digvijay Singh, is nowhere to be seen in and around UP in 2016.
Now turn to Rajiv again. It goes to his credit that as Prime Minister of India, he got Ramlala unlocked in 1986 and allowed devotees to offer prayers there daily. UP was then ruled by Congress and Vir Bahadur Singh was the chief minister. Ajay Singh had earlier written in Firstpost about how Rajiv erred by making this move.
Rajiv's move to get Ramlala unlocked came in the aftermath of Shah Bano case, in which BJP and Sangh Parivar targeted him of minority appeasement. The Supreme Court had ruled in favour of Shah Bano, an old Muslim lady who was a mother of five, for grant of alimony by her husband. There was a huge uproar from the Muslim clerics and Rajiv Gandhi quickly gave in to them by overriding the Supreme Court judgment and passing and enacting the Muslim Women (Protection of Rights on Divorce) Act, 1986. Rajiv's answer to the BJP and the saffron brigade's attack on him was to unlock Ramlala.
By doing so, Rajiv made it known to the world that he and his government favoured the Hindus' claim over the disputed Ramjanmabhoomi- Babri Masjid site instead of the Muslim's. Till the Ramlala iron door was unlocked, a priest was allowed only once a year to do puja.
Ironically, it was the BJP and not the Congress that benefitted from that. A retired professor of Allahabad University, Ramkishore Shastri, who is an avowed Congress sympathiser, adds that it was the Rajiv Gandhi government that had allowed the telecast of Ramayana and Mahabharata serials on Doordarshan, but it was not the Congress but the BJP and the Sangh Parivar that benefitted from the sentiments these TV serials generated among the public at large.
Shastri says that Rahul's visit to Ayodhya was aimed to let it be known to all that he is a practicing Hindu and has faith in revered Hindu places and Gods. Also, he wanted to put across that he was not a Ram Virodhi – a measure to respond to the Sangh Parivar's attacks on him on the subject.
But Rahul avoided going to the Ramlala darshan, which was about 500 meters away from Hanumangarhi in Ayodhya. That would have perhaps been too much for him, and then the media and people during his yatra would have asked for his position on the Ram temple issue.
More so, the Ram temple issue has for long been identified with the BJP, VHP and Sangh Parivar. Unless Rahul had committed himself to go beyond the BJP-VHP-RSS position on the subject, he had no point going there, said a middle ranking Congress leader, requesting anonymity. Even his father, despite opening locks and laying the Ram Chabutra foundation, did not go there.
Indira Gandhi had once been to Ayodhya. But her trip was also limited to Hanumangarhi, and to oversee the construction of Ram ki Pauri on the banks of Sarayu river.
Rahul will make a night halt in Faizabad, where he might visit a dargah there. It would be good if he can revisit his father's stance on Ayodhya and keep in mind its political fallout.
India
Senior BJP leader Ravi Shankar Prasad said the allegations made by the Opposition party were bereft of political propriety and a new low in political discourse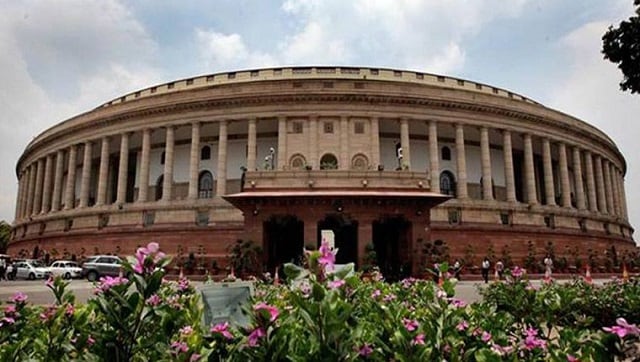 Politics
Meanwhile, the Centre is likely to move a suspension notice against 10 Lok Sabha MPs after they threw papers and tore placards in the House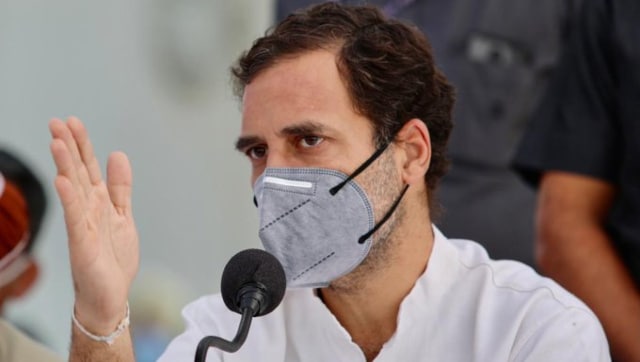 India
The Congress leader had asserted that any phone that he uses are tapped, adding that a Supreme Court-monitored probe should be ordered in the matter