Rahul Gandhi sounds poll bugle in Gujarat: State Congress targets BJP through ground game and social media
After Ahmed Patel's election to the Rajya Sabha from Gujarat in August, the Congress now plans to mount an offensive for the Assembly elections slated for the end of this year
As poll-bound Gujarat inches closer to election day, Congress has kicked off a full-fledged political campaign, even before the party has decided on its final list of candidates.
After three successive defeats in Gujarat in 2003, 2007 and 2012, the Congress is aiming to reverse course. A task made a tad easier in light of the fact that Narendra Modi no longer stands as a chief ministerial candidate for the Bharatiya Janata Party (BJP).
Congress' chances in the state first seem to have strengthened after Ahmed Patel's election to a Rajya Sabha seat in August, a high-stakes contest seen by many as a battle for prestige between the BJP and Congress.
Since then, the party has conducted multiple events to advance its Gujarat campaign.
On 4 September, Congress vice-president Rahul Gandhi participated in a direct dialogue with party members from across all 182 constituencies, in keeping with the party's focus on strengthening and revving up the organisation's ground machinery.
Speaking on demonetisation, unemployment, farmers' debt and the slow growth of the medium enterprises industry, Gandhi slammed the government's initiatives in Narendra Modi and Amit Shah's own backyard.
"Modiji gave Rs 60,000 crore to one company (Tata group for Nano project). If this money was given to small and medium-sized enterprises of Gujarat, think of the jobs they would have generated," he said.
Gandhi may still be riding a sympathy wave after his car was vandalised in early August when he went to Gujarat to visit the flood-hit victims.
Although the ruling BJP has repeatedly played down the attack, Congress has maintained that the attack was carried out by BJP goons.
The Congress has also taken on the BJP on social media, where the BJP has had loads of success spreading its message.
राम-राम जपना, पराया काम अपना #JanKiBaat pic.twitter.com/PToMZrwTA9

— Congress (@INCIndia) September 18, 2017
India Today reported that Congress has at least 20 Facebook pages: Official and surrogate. Congress ni vikas gatha, Why Only Congress Can Run India, Bhajap No Vikas Gando Thayo Che, Bluffmaster Modi, Feku Man, Can BJP Run India, Vyapari Virodhi Modi and Patidar Virodhi Modi are some of the popular pages they have launched.
"According to our estimate, there are roughly 50,000 mobile connections per constituency. Our target is to reach at least 50 percent of these and be in regular touch with them," the India Today report quoted a party official as saying, who added that many Congress MLAs also need to be made tech-savvy.
Rahul is on a tour in the United States, where he has been giving lectures at universities and slamming Modi's policies.
While at University of California, Berkeley, he blamed Modi for "insulting India globally" by rolling out disastrous schemes,
On Tuesday, Gandhi, speaking at Princeton University said the likes of Modi and Donald Trump were swept into power because of unemployment.
"I do not know Trump. I don't go there. But, certainly our prime minister is not doing enough (in creating jobs)," said the Congress leader on Tuesday.
Finance Minister Arun Jaitley, who is in charge of BJP's election campaign in Gujarat, reacted strongly to Gandhi's remarks.
"What to say of the Congress? I was ashamed the day it was said in the US that nepotism is a way of life in this country. That leaders of India can only come from family lineage and nothing else," Jaitley said, targeting Gandhi, according to CNN-News 18.
"If his statement is true, then nobody from BJP will be sitting on this stage," he said, pointing to state leaders, and saying they prided themselves on being first generation leaders.
On his return from the United States, Gandhi is set to kick off another leg of his campaign for the Gujarat polls, which he will start from Dwarka, where he will visit the famed Krishna temple and attend a dandiya function in Saurashtra, The Asian Age reported.
The Congress is banking heavily on demands of the Patidar community and people's unhappiness with some of the ruling party's policies, all of which add to the anti-incumbency factor: BJP has ruled Gujarat for almost 18 years.
Meanwhile, former Congress heavyweight Shankersinh Vagela is keeping everyone guessing about his future political course, as he announced support to a third front 'Jan Sankalp' weeks after he resigned as Congress MLA in presence of senior BJP leaders.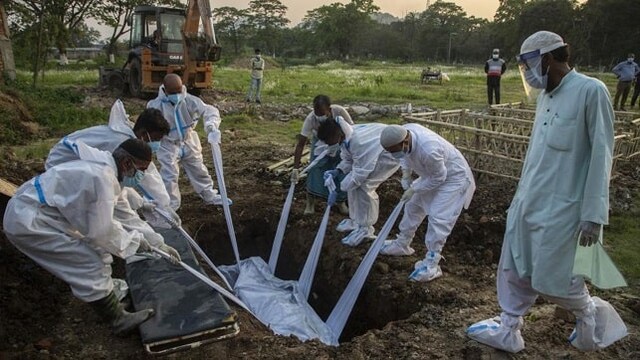 India
Had the nationalist leadership taken the savage epidemic of 1918-1919 seriously, India might have been one with a political culture that put lives first
India
Pentagon press secretary noted that essential supplies will include oxygen-related equipment, rapid testing kits, and personal protective gear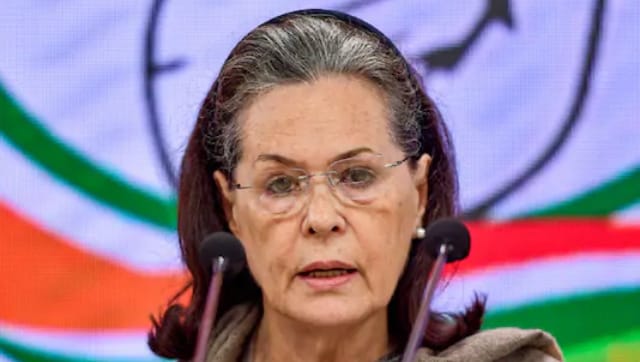 India
The Congress president also said that the Indian National Congress' performance in the just-concluded Assembly elections was 'very disappointing'