Rahul Gandhi slams Narendra Modi over unemployment in Gujarat, non-implementation of 7th Pay Commission
Congress vice-president Rahul Gandhi Narendra Modi for keeping the youth of Gujarat unemployed and not implementing the 7th Pay Commission
New Delhi: Congress vice-president Rahul Gandhi on Monday accused Prime Minister Narendra Modi for keeping the youth of Gujarat unemployed and not implementing the 7th Pay Commission leading to the plight of contract and fixed salary workers in the state.
Keeping up at his 22 questions in the countdown to the Gujarat Assembly polls, as promised, Gandhi said: "22 salon ka hisaab, Gujarat mange jawaab. Gujarat ke haalat par Pradhanmantri se chatha sawal (as he directed his sixth query at Modi on Gujarat's condition).
22 सालों का हिसाब#गुजरात_मांगे_जवाब

प्रधानमंत्रीजी- 6ठा सवाल:

भाजपा की दोहरी मार
एक तरफ युवा बेरोजगार
दूसरी तरफ़ लाखों
फिक्स पगार और कांट्रैक्ट कर्मचारी बेज़ार

7वें वेतन आयोग में ₹18000 मासिक होने के बावजूद फिक्स और कांट्रैक्ट पगार ₹5500 और ₹10000 क्यों? pic.twitter.com/KngeBgLlVp

— Office of RG (@OfficeOfRG) December 4, 2017
"The double whammy of BJP government - on one side the youths of the state are unemployed, while on other hand lakhs of contract and fixed salary workers condition is miserable.
"Despite Rs 18,000 salary per month as per the 7th Pay Commission, why only Rs 5,500 and Rs 10,000 is being paid to the fix and contract workers?" he asked.
Gandhi's question comes in the wake of the party's strategy to pose one question to Modi every day till the polling day on 9 December.
Gandhi on Sunday raised concerns over safety, health, education and crimes against women in the state.
On Saturday, he questioned Modi on "extraction" of high fees from students by government educational institutes in Gujarat.
Polling for the 182-member Gujarat assembly will be held in two phases on 9 and 14 December  The counting of votes will take place on 18 December.
Click here for detailed coverage of Gujarat Assembly Election 2017
Find latest and upcoming tech gadgets online on Tech2 Gadgets. Get technology news, gadgets reviews & ratings. Popular gadgets including laptop, tablet and mobile specifications, features, prices, comparison.
India
MSP was started in the 1960s when India was a food-deficit nation and it has skewed India's farm economy towards a handful of crops.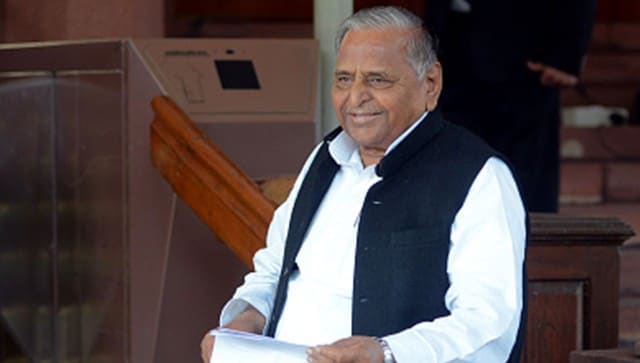 India
In his wish, Modi said that Yadav "is one of the senior-most and experienced leaders of our country who is passionate about agriculture and rural development"
India
Addressing the G20 side event on 'Safeguarding the Planet', Modi said India is not only meeting its Paris Agreement targets, but also exceeding them