Rahul Gandhi accuses PM of 'leaking' NaMo app data; BJP says Congress deflecting from Cambridge Analytica
Congress President Rahul Gandhi accused Prime Minister Narendra Modi of leaking details of his official mobile app users to US firms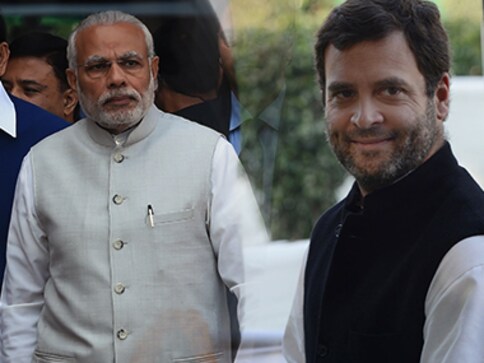 Congress president Rahul Gandhi took to Twitter on Sunday to accuse Prime Minister Narendra Modi of leaking details of users of the NaMo app to a US firm.
He tweeted:
Hi! My name is Narendra Modi. I am India's Prime Minister. When you sign up for my official App, I give all your data to my friends in American companies.

Ps. Thanks mainstream media, you're doing a great job of burying this critical story, as always.https://t.co/IZYzkuH1ZH

— Rahul Gandhi (@RahulGandhi) March 25, 2018
Rahul also accused the mainstream media of "burying this critical story, as always".  Rahul was referring to a media report in which Elliot Alderson, a French vigilante hacker, in a series of tweets, alleged that personal data, including email IDs, photos, gender and names of the users of Modi's mobile app were being sent to a third party domain without their consent.
When you create a profile in the official @narendramodi #Android app, all your device info (OS, network type, Carrier …) and personal data (email, photo, gender, name, …) are send without your consent to a third-party domain called https://t.co/N3zA3QeNZO. pic.twitter.com/Vey3OP6hcf — Elliot Alderson (@fs0c131y) March 23, 2018
The French security researcher alleged that an American company called Clever Tap was getting the personal data of the NaMo app users.
After a quick search, this domain belongs to an American company called @CleverTap. According to their description, "#CleverTap is the next generation app engagement platform. It enables marketers to identify, engage and retain users and provides developers" pic.twitter.com/Ikqp9GbCDm

— Elliot Alderson (@fs0c131y) March 23, 2018
Alderson asked Modi what his thoughts were about sharing the personal data of users "without their consent" to a third-party.
.@narendramodi, I know privacy is not your thing but any thoughts about sharing the personal data of your users without their consent to a third-party company? — Elliot Alderson (@fs0c131y) March 23, 2018
Rahul's remarks come just days after the BJP accused the Congress of compromising national security by roping in political data analytics firm Cambridge Analytica to run its 2019 election campaign. The firm is allegedly involved in social media data manipulation.
The BJP responded by bashing Rahul on Twitter and claimed he was trying to  divert attention from the Cambridge Analytica issue.
Rahul Gandhi is in sublime form these days. After MRI & NCC, today he exposes his great knowledge about technology. He is so rattled by the Cambridge Analyitca expose that he daily tries to divert attention from it, yesterday it was the judiciary and today it is Namo App.

— BJP (@BJP4India) March 25, 2018
Rahul Gandhi truly shows why he and his party have zero knowledge of technology. All they can do is scare the masses about technology while they continue to steal data using his 'Brahmastra' of Cambridge Analytica. — BJP (@BJP4India) March 25, 2018
They also accused Congress of targeting the NaMO app through the #DeleteNamoApp on Twitter.
We all know that Rahul Gandhi is no match for Narendra Modi. But seeing his fright about the Namo App, is very amusing. When his bots tried to trend #DeleteNamoApp day before yesterday, the popularity and downloads of Namo App only increased. Today, it will be no different! pic.twitter.com/Wnan0IQFIV

— BJP (@BJP4India) March 25, 2018
The saffron party claimed that the NaMo app could be used with giving any permission or data. "Narendra Modi App is a unique app, which unlike most apps, gives access to users in 'guest mode' without even any permission or data. The permissions required are all contextual and cause-specific," the party said. "Contrary to Rahul's lies, the fact is that data is being used for only analytics using third-party service, similar to Google Analytics. Analytics on the user data is done for offering users the most contextual content," they added. They also claimed this was to ensure that the consumers were given the "best user experience."
This ensures that a user gets the best experience by showing content in his language & interests. A person who looks up agri-related info will get agri related content easily. A person from TN will get updates in Tamil and get an update about an important initiative about TN. — BJP (@BJP4India) March 25, 2018
The Congress is yet to respond to the BJP's tweets.
On Friday, Chief Election Commissioner OP Rawat said the Election Commission will coordinate with enforcement agencies for suggestions to prevent "unlawful" activities such as attempts to influence polls.
The BJP and the Congress have been trading charges over a Facebook data scandal involving data mining firm Cambridge Analytica with the ruling party accusing its rival of "data theft" to woo voters ahead of 2019 Lok Sabha polls, a claim the Opposition party rejected.
With inputs from agencies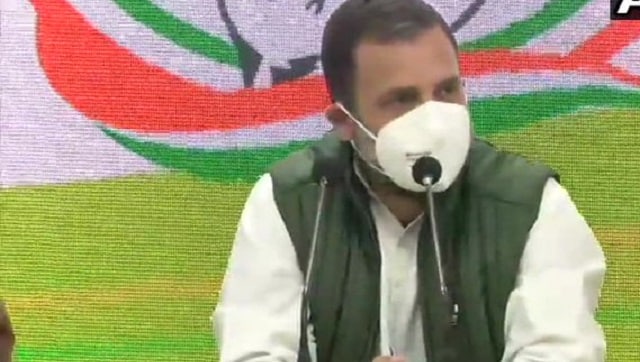 India
The Congress had last week demanded transparency and urged Prime Minister Narendra Modi to make public the details of all the relief material received from different countries
World
The shooting happened just after midnight in a mobile home park on the east side of Colorado Springs, police said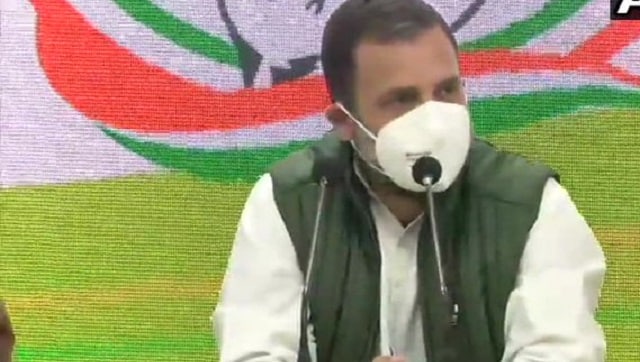 Politics
The Congress leader also accused the prime minister of making "mother Ganga cry" after bodies of suspected coronavirus victims were found floating in the river