Rahul Gandhi should apologise for misdeeds of Congress before criticising Narendra Modi: Prakash Javadekar
Senior BJP leader Prakash Javadekar attacked Congress president Rahul Gandhi over his speech at the party plenary session, saying he should apologise for his party's misdeeds first and then attack Prime Minister Narendra Modi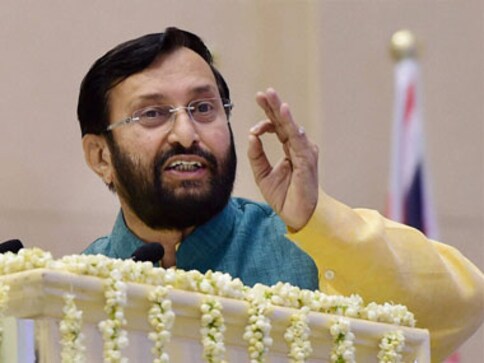 New Delhi: Union HRD Minister and senior BJP leader Prakash Javadekar on Sunday attacked Congress president Rahul Gandhi over his speech at the party plenary session on Sunday, saying he should apologise for his party's misdeeds first and then attack Prime Minister Narendra Modi.
"While accusing Modi government he forgets that Congress did worst of the genocide of Sikhs, they brought censorship in media and are known for all kinds of corruption and scams. He should first apologise for all that," Javadekar said.
He was reacting to Gandhi's speech at the Congress party's plenary session in New Delhi where he said that the ruling government was diverting people's attention from issues such as unemployment and farm distress with "fancy events".
The Congress president also said that the corrupt and powerful today "control conversation" in the country and the "name Modi symbolises the collusion between crony capitalists and the prime minister".
He compared the BJP with the Kauravas in the epic Mahabharata, saying that it fights for power while his party, on the lines of the Pandavas, battled for truth.
Reacting to Gandhi's remarks, Javadekar said, "He has insulted Hindu religion and people's faith. He has also insulted patriotism by criticising Vir Savarkar and also attacking judiciary. Nobody has accused PM personally but he has attempted to do so."
The BJP leader also said that Gandhi's accusations against Amit Shah are part of a "conspiracy".
"They think patriotism is speaking false things but speaking loudly. Their philosophy is to speak and run," the minister said.
Politics
From prominent faces like Sushmita Dev and Jitin Prasada jumping ship to a mass exodus in Uttar Pradesh, the Congress party has gone through crisis after crisis this year.
Politics
In a post-truth, Orwellian world where China is seen as a democracy and India an authoritarian state, and where 'progressive doublethink' is a way of life, a strong, decisive government is the need of the hour in India
Politics
Congress spokesperson Gourav Vallabh said latest satellite images show that China has built four villages in Bhutan, next to Dokalam, and has grabbed 100 square kilometres of land in the area through illegal incursions