Rahul Gandhi says he is 'indebted to people of Gujarat,' thanks voters for their support on last day of polling
After mounting an exhaustive campaign in Gujarat, Congress President-elect Rahul Gandhi on Tuesday took to Twitter to thank the people of Gujarat
After mounting an exhaustive campaign in Gujarat, Congress president-elect Rahul Gandhi on Tuesday took to Twitter to thank the people of Gujarat.
On the microblogging website, the Gandhi scion said that he was "always indebted to the people of Gujarat" and that the party would always be ahead with the people for the "bright future of Gujarat." Here is a loose translation of his tweet:
Dear people of Gujarat,
Namaskar. You offered me a lot of support, welcomed me and treated me with respect. You gave me and Congress your blessings, I will always be indebted to you for that. We will always be with you for the bright future of Gujarat.
Thank you, Gujarat
સ્નેહી ગુજરાતી જન,
નમસ્કાર. તમે મને ખૂબ સાથ આપ્યો, આવકાર આપ્યો અને પ્રેમપૂર્વક આદર કર્યો. આપે મને અને કૉંગ્રેસ ને આશિર્વાદ આપ્યાં, એ બદલ આપનો હંમેશા ઋણી રહીશ. ગુજરાતના ઉજ્જવળ ભવિષ્ય માટે હું હંમેશાં તમારી પડખે રહીશ.
Thank you ગુજરાત.

— Office of RG (@OfficeOfRG) December 12, 2017
The 47-year-old covered over 20,000 km during his rallies in Gujarat. Earlier in the day, at a press conference in Ahmedabad, Rahul promised a "zabardast" verdict when votes are counted next Monday.  "There is a huge undercurrent... I expected the BJP to fight with more strength," the soon-to-be Congress president said, asserting that the poll results will be stunning.
Amid the Gujarat election frenzy, Rahul will take over Congress' reins as the party president on 16 December. Rahul will be the fifth member of the Nehru-Gandhi family to take charge of the Grand Old Party of India.
At the Ahmedabad press conference, Rahul also spoke about his upcoming elevation in Congress. "My priority as the president of Indian National Congress is to strengthen the party. My aim is to improve the current political discourse in our country," he said, hinting at his comments a few days ago saying he, "won't utter 'wrong words' against PM as he respects the post."

The second phase of the Gujarat elections slated for Thursday will see two crore voters deciding the fate of 1,828 candidates, who are fighting for 93 assembly seats. The counting of votes will take place on 18 December.
With inputs from agencies
Click here for detailed coverage of Gujarat Assembly Election 2017
News & Analysis
Samsung teaser also shows the rear camera module of the Samsung Galaxy S21 Ultra and a logo of Samsung's Knox security solution.
Politics
Rupjyoti Kurmi, a prominent tea tribe leader, is the son of former Assam minister late Rupam Kurmi, and has been elected from Mariani constituency since 2006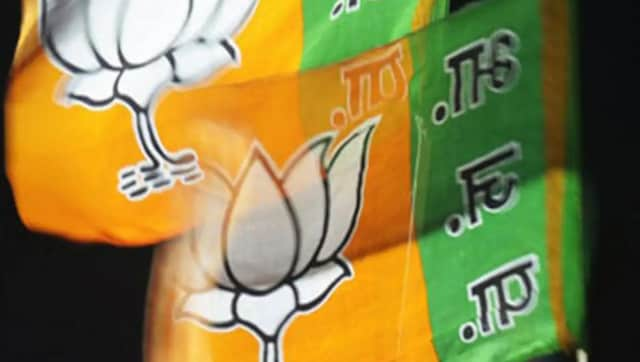 India
The development comes days after BJP MP from Alipurduar John Barla and Bishnupur MP Saumitra Khan stoked a controversy by demanding a Union Territory for north Bengal districts and a separate state comprising the Junglemahal region