Rahul Gandhi's latest comments on an American shikanjiwala (lemonade seller) launching Coca-Cola—which is false—and a dhabawala founding McDonald's—mostly true—has provided fresh fodder to the debate whether the Congress president has the capacity to project himself as an alternative to Prime Minister Narendra Modi in 2019.
The Congress president spoke at length about the origins of Coca-Cola and McDonald's at his party's Other Backward Class (OBC) conclave in New Delhi. His idea was to woo members of the OBC community across the length and breadth of the country and get them to vote for Congress in next parliamentary elections.
See what Rahul said for yourself:
#WATCH Congress President Rahul Gandhi talks about origins of the Coca-Cola & McDonald's company, says, "Coca-Cola company ko shuru karne wala ek shikanji bechne wala vyakti tha..." #Delhi pic.twitter.com/MATnaR734J

— ANI (@ANI) June 11, 2018
The central thrust of Rahul's argument was that doors of opportunity—banks and politics—were closed for small entrepreneurs and people from OBC community.  Rahul told the audience he wants to see them (OBCs) in corporations, assemblies and Parliament. By saying so, Rahul, the presumed prime ministerial nominee for Congress, has done more harm than good in terms of popular perception about his wisdom, his knowledge of Indian economy and polity and his ability to lead the country.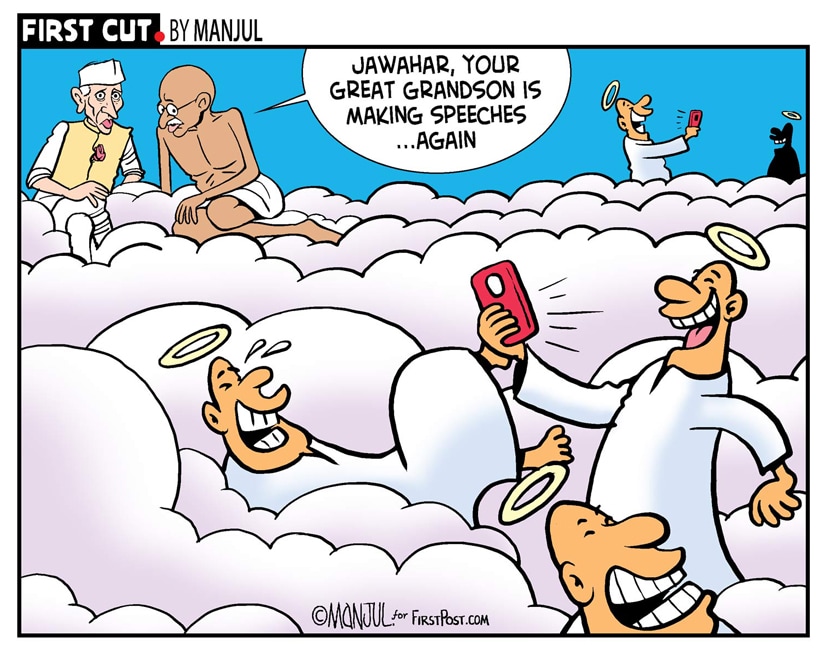 If Rahul hasn't heard of a shikanjiwala or dhabawala who made it big, or a first generation rags-to-riches story of an Indian entrepreneur who created ripples in Indian economy and made a name at the global level, it's his problem.
By asserting that he can't find a Coca-Cola equivalent in India, he should only blame his great-grandfather Jawaharlal Nehru and grandmother Indira Gandhi who believed in a socialistic economy where State would control economy and produce everything. The scale of production in private entities was State-controlled. His family, which either ruled directly or through remote control for around 60 years, is answerable to the question he is posing.
By saying that doors of banks are closed for small entrepreneurs and OBC community, Rahul is only narrating as to how well his family ruled this country for close to six decades and the way they built banking and financial institutions since Independence. Also, it seems that Rahul has not heard of zero balance Jan Dhan accounts for underprivileged and schemes such as Pradhan Mantri Mudra Yojana and Startup India put in place by the Modi government.
Rahul also claimed he would give the OBCs space to grow in social and political sphere. He's clearly not heard of Mandal Commission and Mandalisation of Indian politics. No student of Indian politics can suggest that OBCs are under-represented in local bodies, state assemblies and Parliament. He, of course, would neither have the will or the inclination to begin the debate as to why the lion's share of OBC representation is claimed by the dominant castes and not the most backward of the backward. Rahul can choose from state after state or party after party for this analysis.
His party was also on the forefront of demanding reservation for economically and socially dominant and politically-influential Jats in Haryana and Patidars in Gujarat. But Rahul wouldn't want to talk about that fact for one simple reason: It would further alienate most backward castes from OBCs. The dominant OBC vote base in these states has mostly shifted to regional players.
Most mainstream national and regional parties are headed by persons from OBC community. Congress, the party which Rahul heads, is an exception. He is perhaps the only leader who openly flaunts his caste credentials as "not just a Hindu but a 'janeu-dhari' Hindu" (one who wears the sacred thread) But with conclusion of Gujarat Assembly elections, that line of argument is not remembered by the Congress, least of all by its president.
Rahul also seems to have forgotten that Modi, his principal rival for the post of prime minister, comes from a most humble origin: that of a chaiwallah. In the run-up to 2014 election, Modi and BJP, while loudly and proudly proclaiming his chaiwallah origin to the world, also let it be known that he belonged to an extremely backward community. Perhaps Rahul didn't pay any heed to what Modi and the BJP said in their bid to appeal to OBCs.
Firstpost is now on WhatsApp. For the latest analysis, commentary and news updates, sign up for our WhatsApp services. Just go to Firstpost.com/Whatsapp and hit the Subscribe button.
Updated Date: Jun 14, 2018 22:15:35 IST