Marxist hypocrisy? What Rahul Gandhi's impending rally in Kolkata tells us about CPIM
What started as a gingerly step, soon became confident stride as the alliance between CPIM and the Congress looked to have grown in strength.
During recent election rallies in West Bengal, Narendra Modi — never one to miss an opportunity to skewer the opponent when it presents itself — hoisted the Marxist petard by pointing out the inherent contradiction in Left Front and Congress's position.
"Kerala mein kushti aur Bengal mein dosti," he said while accusing both parties of hypocrisy. "While they are baying for each other's blood in Kerala, they are playing a game behind the curtains in Bengal", said the Prime Minister, interpreting it as an opportunism for the sake of power.
Admittedly, these are not easy times for the Marxist cadre. The USSR has collapsed, there is no sign of a red revolution, dictatorship of the proletariat seems as near as human colony on Mars and horror of horrors, even Bengali bhadraloks have ditched the red flag after 34 years.
Still, one must believe in revolution. As Peruvian Marxist José Carlos Mariátegui had said in 1925: "The strength of revolutionaries is not in their science; it is in their faith, their passion, in their will. It is a religious, mystical, spiritual power. It is the force of myth."
That myth, however, looked to have been busted for good when battered, decimated and on the verge of obliteration from a state which they had lorded over for 34 years, the Left Front in Bengal decided to tie up with the Congress.
In one fell swoop, puritanical communist principles were neatly bundled and dumped into the Ganga. Well may Stalin, Lenin and Mao look on forlornly from their portraits on Alimuddin Street, the proletariat joined the bourgeoisie in a steamy tango to oust their common enemy, Mamata Banerjee's Trinamool Congress.
For their part, the Congress forgot years of witch-hunt, the betrayal at the Centre and gallons of blood that were shed in political murders. The killings of Sainbari, to give one example.
Still, what are principles when survival is at stake? What good is ideology and tactical line if the party ceases to exist?
What started as a gingerly step, however, soon became confident stride as the alliance partners looked to have grown in strength. Both aged parties look to have benefitted from the congress. The cadres look enthused and are fighting back against the ruling party in the badlands of rural Bengal.
With four phases of voting out of the way, alliance leader Surya Kanta Mishra, the state CPIM leader, has announced that they are aiming for a double century in 294 seats. Hope seems to have returned, slowly but surely, and almost simultaneously the ruling party is feeling a little hot under the collar.
The cold, mathematical exercise soon became a gravy of gooey chemistry as both parties took out joint rallies, flag in flag, hand in hand and lower-ranked CPIM leaders started appearing on Congress dais during rallies.
If top Marxist leaders in Bengal appeared a little hesitant at first in cozying up with their arch-rivals on public platforms, the last vestiges of that apprehension seems to have been washed away with the announcement on Monday that former Bengal Chief Minister Buddhadeb Bhattacharya will be present at Congress vice-president Rahul Gandhi's rally in Kolkata on Wednesday.
The significance of this cannot be overstated. Bhattacharya, all of 72 and ailing, is still CPIM's tallest leader in Bengal. He is the mastermind of the alliance and though he has so far refrained from campaigning except one road show, the former CM has strategised the entire battle from his war room in Alimuddin Street.
His public display of unity with the second-from-top Congress leader is both an indication of the growing bonhomie between the alliance partners and the confidence they feel about throwing a worthwhile challenge against TMC.
There is but one problem, however. The Assembly elections are on anvil in Kerala and as Modi pointed out, the alliance partners in Bengal are involved in a bitter 'kushti' in the southern state. The party's central leaders are having a hard time explaining the warmth in Bengal to their cadres in Kerala who are getting roasted both by the BJP and the Congress.
Under the circumstances, the CPIM seems to have decided that it will allow its state leaders in Bengal to jive with Congress but when it comes to central leadership, AK Gopalan Bhawan will maintain its distance with the Grand Old Party.
Whichever way it is presented, however, the fact remains that CPIM's relationship vis-à-vis the Congress represents an ideological and political contradiction. It has seemingly resulted in friction even with the party's central leadership.
A recent report in New Indian Express states how Sitaram Yechury was taken to task by a section of the politburo led by former general secretary Prakash Karat for 'over the top' bonhomie in Bengal with the Congress during a recent meeting.
Yechury initially tried to counter the charges saying that grassroot-level synergy had necessitated the alliance but the Karats were not in a mood to listen and insisted that what the party does in Bengal should not hurt its prospects in Kerala. And Yechury had to relent, says the report.
Machinations of the heated politburo meeting make it clear that a section of CPIM's leadership is still uncomfortable with the Congress dalliance. Well may it try to convince the public and even itself that the situation in Bengal is "extraordinary" and hence calls for an extraordinary step, jugglery with semantics is the damndest proof for lack of conviction.
In Bengali, there is an idiom which can only be poorly translated in English: Dhori maachh, na chui paani (Catching a fish without so much as touching the water). This succulently sums up the Marxist dilemma.
Find latest and upcoming tech gadgets online on Tech2 Gadgets. Get technology news, gadgets reviews & ratings. Popular gadgets including laptop, tablet and mobile specifications, features, prices, comparison.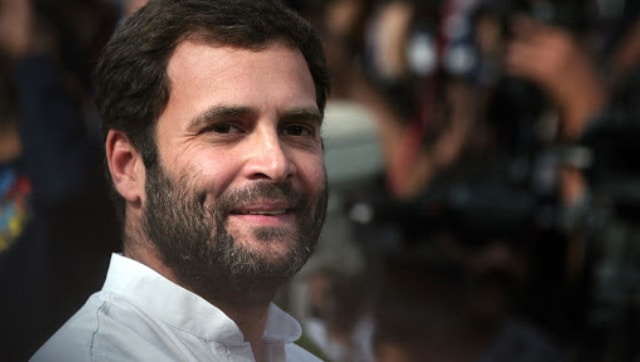 Politics
Manmohan Singh's honesty, decency and dedication are a source of inspiration for us all, Gandhi said in a tweet on Saturday
India
For those who worship Durga, Mahalaya rings in the festive flavour. Although this year, Durga Puja is still a month away, eminent personalities have extended regards and greetings on Mahalaya via Twitter
India
The committee will be headed by noted Dalit writer Manoranjan Byapari