Rahul issued EC notice ahead of Gujarat 2nd phase polling: Why no action against Narendra Modi and Arun Jaitley, asks Congress
Congress has reacted sharply to EC's decision to issue notice against Rahul Gandhi over violating moral code of conduct for giving interview to TV channels
Congress has reacted sharply to Election Commission of India's (ECI) decision to issue notice against Congress president-elect Rahul Gandhi over violating moral code of conduct for giving interview to TV channels.
Congress delegation reaches Election Commission office in Delhi, says 'PM Modi, BJP President Amit Shah, FM Arun Jaitley & RM Piyush Goyal have violated Model Code of Conduct again & again. PM misused the FICCI platform to attack Cong, EC should stay unbiased'. pic.twitter.com/I5REneD7ZF

— ANI (@ANI) December 13, 2017
A Congress delegation led by Ashok Gehlot will seek audience with the poll body at 09:15 pm on Tuesday, party communications in-charge Randeep Surjewala said. Earlier in the evening, BJP had raised objections over Congress president-elect giving an interview to TV channels even after the campaign for Gujarat polls had formally ended. Following which, the poll body issued a notice to Rahul seeking his explanation. "Explain why action should not be taken against you for violating provisions of MCC, failing which the commission will decide the matter without any further reference to you", EC said. Rahul is supposed to file his reply before 5 pm on 18 December. Surjewala also questioned Election Commission's biasedness towards Rahul, asking why no FIR was not lodged against Prime Minister Narendra Modi, Finance Minister Arun Jaitley and BJP president Amit Shah on the same grounds.
In 2014 elections, Modi Ji even showed BJP symbol on voting day but EC didn't act.BJP held a PC just before 1st phase of Gujarat election. These double standards won't work & 1st FIR should be filed against PM Modi & other BJP leaders instead of Press: Randeep Surjewala, Congress pic.twitter.com/xyhLMLP1Jp — ANI (@ANI) December 13, 2017
Congress delegation reached ECI to submit a memorandum against FIR lodged against Gujarati news channel for airing interview of Sh #RahulGandhi. The Delegation includes Sr leaders Sh Ahmed Patel, Anand Sharma, Randeep Surjewala,RPN Singh, Sushmita Dev, Pawan Khera,Arjun Modhwadia pic.twitter.com/QGk1Uh5E6P — Ashok Gehlot (@ashokgehlot51) December 13, 2017
A Congress delegation led by Sh. Ashok Gehlot will be at ECI at 9.15. If FIR against news channels for showing interview of Congress President,why no FIR against PM, FM, Union Minister & BJP President on this ground? Are these not double standards? Let there be accountability. — Randeep S Surjewala (@rssurjewala) December 13, 2017
"Are these not double standards?", Surjewala tweeted.
"On Thursday, Modi will be in Mumbai where he will attending a commissioning ceremony of Submarine Kalvari,  Will that not be a violation of the MCC?" Anand Sharma asked.
Apparently, Modi had addressed the 90th AGM of industry association Ficci on Wednesday afternoon where he launched a blistering attack on the previous Congress-led UPA regime, saying that banks were pressured to give loans worth thousands of crores of rupees to select industrialists in a scam bigger than 2G, coal and Commonwealth Games scams.
BJP leader and Union minister Piyush Goyal had earlier addressed a press conference slamming Rahul for the alleged violation of the MCC.
Goyal said that the Congress party was insecure about its performance in the election and hence are resorting to such measures.
"We've learnt from EC too that 48 hours in the run-up to polls, interviews can't be given. Is Congress so insecure? Only Rahul Gandhi can answer," Goyal had said.
According to the Model Code of Conduct all parties and candidates shall avoid holding public meetings during the period of 48 hours ending with the hour fixed for the close of the poll.
India
This year, Eid al-Adha is being celebrated amid the fear of resurgence of the coronavirus pandemic after a drop in the number of active cases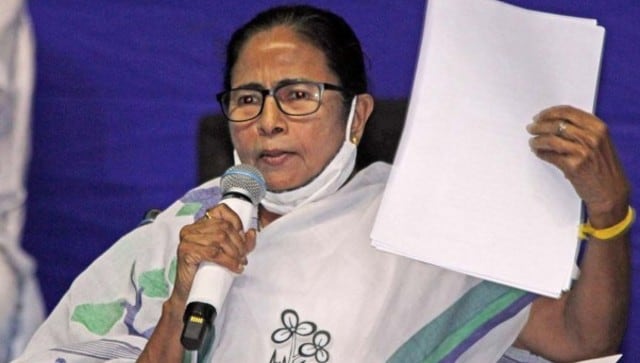 Politics
All this in the backdrop of #AbkiBaarDidiSarkar trending on Twitter, thus further fuelling rumours about a United Front.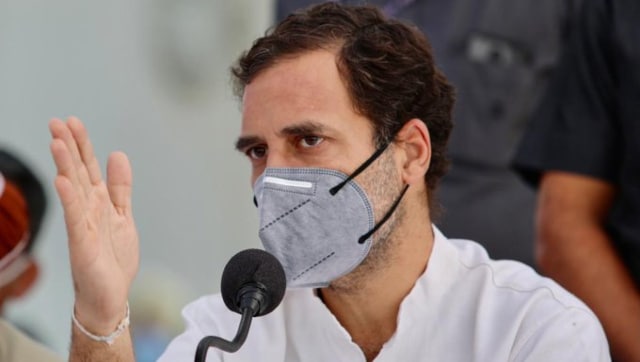 India
The former Congress president also shared a video on Twitter highlighting the alleged slow vaccination rate and media reports where people were not getting vaccines