Rahul Gandhi in Chhattisgarh: Congress chief challenges Narendra Modi to debate on Rafale 'anywhere, anytime'
Stepping up his attack on Narendra Modi in poll-bound Chhattisgarh, Congress president Rahul Gandhi challenged the prime minister to participate in a debate over the details of the Rafale fighter jets deal.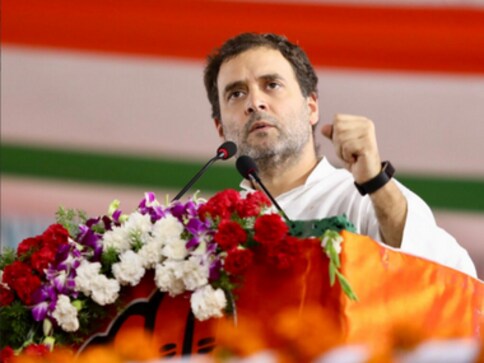 Ambikapur: Stepping up his attack on Prime Minister Narendra Modi, Congress president Rahul Gandhi has challenged the former to participate in a debate over the details of the Rafale fighter jets deal signed with the French government.
Speaking to the media in Ambikapur in Chhattisgarh on Saturday, Rahul claimed that Modi will not be in a position to answer his questions over the alleged scam.
"I challenge Modi ji to come on stage anywhere, anytime and debate on Rafale with me for just 15 minutes. I will talk about Anil Ambani, HAL, the (former) French President's statements and the pricing of the jets. I will say that the defence minister said clearly that it's the prime minister who did it. The prime minister did not follow the procedure. He will not be able to answer my questions," he said.
Reiterating his claim, the Congress chief said that Modi's demonetisation drive benefited only a few of his "businessmen friends" in the country.
Talking about the unemployment crisis ensuing in poll-bound Chhattisgarh, Rahul said the incumbent chief minister, Raman Singh, had failed to provide employment in the state despite ruling it for 15 years.
"Raman Singh has been in power for the last 15 years and Prime Minister Modi has completed four and a half years in government at the Centre, and both governments have failed to fulfill their promise to generate employment opportunities for the youth," he said. Rahul added that once the Congress comes to power in the state, vacancies in government jobs will be filled.
"After Congress comes to power, government job vacancies will be filled, and it will also stop the practice of outsourcing of jobs, which is being done in BJP-ruled Chhattisgarh," he added.
Rahul also promised that within 10 days after coming into power, the Congress will waive off the loans of Chhattisgarh's farmers. "Secondly, you all were told that you will get a bonus. For the last two years, you have not been getting it. Not only will we resume this practice, but we will also compensate for the bonuses of these two years, which BJP failed to do," he said.
The first phase of voting in Chhattisgarh was held on 12 November, while the second phase is due on 20 November. The counting of votes will be held on 11 December.
India
Meanwhile, a slew of BJP leaders including JP Nadda, Rajnath Singh and Smriti Irani praised the prime minister's announcements and said the decisions showed the government's committment to the public
India
The resounding success of the Aspirational Districts Programme is a testament to the efforts of the national, state and district level administrations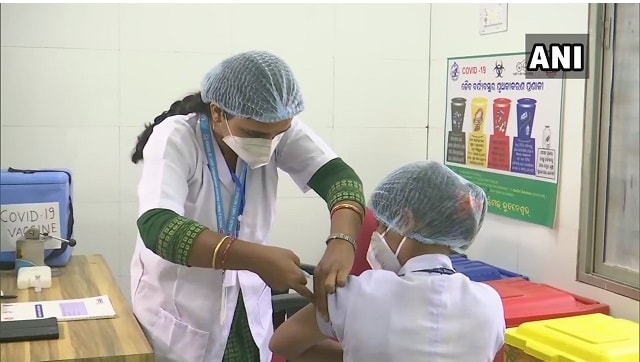 India
With the WHO approving the emergency use of Sinopharm and Sinovac, China's use of vaccine diplomacy for geopolitical ends has been facilitated