Rahul Gandhi is a better communicator today, but without a solution-based narrative, he ends up helping BJP
Rahul Gandhi should focus on devising a narrative of solutions to the problems faced by India rather than criticising Narendra Modi govt over GST and demonetisation
It is certain that Rahul Gandhi has come a long way from being a reluctant leader to an effective communicator. If not anything, his increasing dominance in the social media stands as a valid proof of it. But he is yet to come up with a political narrative powerful enough to influence the voting patterns.
The Gandhi scion and his party are attempting to corner BJP, the ruling party at the Centre, on the plank of an ill implemented GST and its impact on trade and economy. Every meeting that Gandhi has attended after the new tax regime was imposed, mentioned how GST has made lives difficult for traders and invited an economic slump in the country.
But a large section of Congress workers is yet to know how the ill-implemented GST is impacting the lives of people other than traders. It would be difficult for these workers to convince farmers, consumers, salaried persons, etc, who still remain out of this narrative weaved by Gandhi, about how the GST has impacted them.
A narrative on and around GST which does not talk about the problems it created, if any, for all other sections of the society may leave them not identifying themselves with the issue. Such a situation is unlikely to bring about any electoral dividend for the party.
If one recollects BJP's 2014 Lok Sabha election campaign, the winning narrative of the saffron party was built around dynastic politics in Congress and the allegations of corruption against the government led by it. A myriad of regional sub-narratives just fitted into it, which finally ended up appealing to a large section of voters cutting across the barriers of class and identity.
The issues of dynastic politics and corruption still haunt the grand old party. Gandhi is laden with the responsibility of sketching out a strategy to at least make these issues against the Congress pale. In contrary to this expectation built up among rank and file of the party, many times Gandhi is seen plunging into the narrative created by BJP and thus unwittingly promoting its politics.
The paraphernalia of Gandhi's recent politics which was evident in his Gujarat tour included visits to temples one after another, flaunting a tika on his forehead and referring to the nation as Hindustan instead of India or Bharat. Though these symbols seem to be quite insignificant to notice, they are enough to convey the message whom he is trying to connect with and by what means.
These symbols are necessarily seen as integral parts of majoritarian politics in India, best exemplified by a number of leaders in BJP. By flaunting these symbols, Gandhi is seen as jumping into this politics and thus ending up endorsing soft Hindutva and also legitimising the very idea of Hindu majoritarian politics which the Congress despises.
Gandhi could have taken a leaf from his party's experiments with soft Hindutva in Gujarat in the 2002 Assembly election in which, as reported by the Times of India, Congress had tried to counter RSS with a former RSS veteran Shankersinh Vaghela as Pradesh Congress Committee chief who led the campaign. In that election, BJP won 127 seats in a sharp contrast to 51 won by the Congress. Repeating the same mistake might mean repeating the disaster.
Even the stringent critics of Prime Minister Narendra Modi admit that during his regime, Indian politics has shifted to a whole new level (whatever its outcomes are), which many like to call a new paradigm. If the result of the Uttar Pradesh Assembly election held early this year is any indication — where a huge section people voted for BJP transcending the caste equations — this shift has made traditional vote bank politics nearly impossible to practice for Congress.
In the face of changing electoral dynamics speaking extensively on the issue of the present regimes failure to create jobs sounded like a practical proposition. But then job creation is not an issue which only the present regime is facing. The decline in the number of jobs created every year began from the UPA 2 regime itself. The present government only saw these numbers hitting the rock bottom, a situation further aggravated by demonetisation and implementation of GST.
A Firstpost article published earlier argued, "In the first nine months of 2010, 6.58 lakh jobs were added; in 2011 this number was 7.04, 2012 full year was 3.22 lakh and 2013 nine months it stood at 3.36 lakh. In 2014, the nine-month period saw 3.76 lakh jobs being created but a quarter wise breakdown shows the largest number of jobs were created between April-June at 1.82 lakh and then job creation kept declining to 1.58 in the July-September quarter before falling off to 1.17 lakh in the last quarter of the calendar year."
In a conversation held with students in Gujarat recently, Gandhi assured them that if the Congress comes to power in the state, it will work towards bolstering the MSME sector to enhance job creation.
But what he fails to convince is that where the schemes such as 'Mudra Yojana' and 'Skill India' initiated by the present regime to strengthen the MSME sector faltered and how the Congress plans to mend them in order achieve its stated objective? Without these answers, his proposition of job creation seems half-baked.
At this juncture, rather than criticising the government for its failure, coming up with a narrative of solutions to the problems faced by the nation seems to be a better option for the Congress, otherwise, it runs the risk of ending up with promoting the schemes, policies and the politics of the saffron party.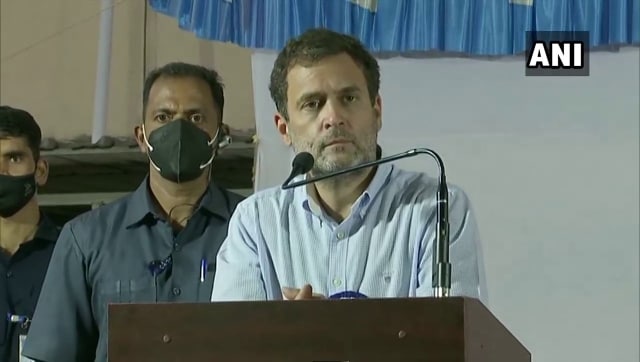 Politics
Both Shah and Rahul will campaign in constituencies that are going to polls in the third and final phase on 6 April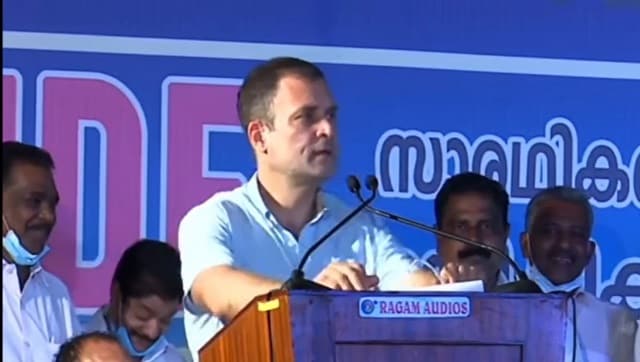 India
Addressing a public meeting for the 6 April Assembly polls, the Congress leader also claimed that Prime Minister Narendra Modi was 'controlling' Palaniswami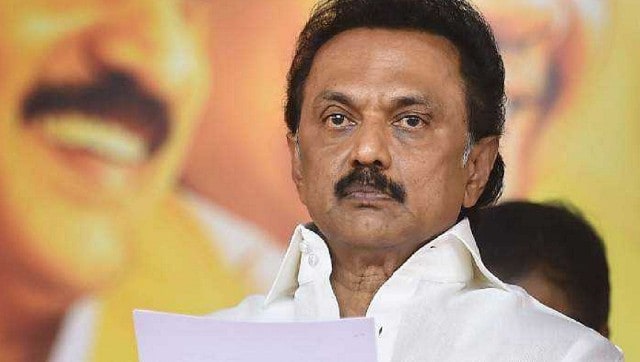 Politics
Stalin said India was 'suffocating due to communal, fascist' forces, while also blaming the Centre for unleashing a 'cultural attack' on Tamil Nadu