Rahul Gandhi claims RSS men planted in each ministry, says 'note bandi' was saffron outfit's idea
Rahul also said the idea of demonetisation was given to Prime Minister Narendra Modi by a 'particular ideologue' of the RSS.
Kalaburagi: Congress president Rahul Gandhi on Tuesday accused RSS of trying to "capture" every institution and charged that NDA ministers were not operating independently as the Sangh Parivar outfit's men were planted in each ministry.
He also said the idea of demonetisation was given to Prime Minister Narendra Modi by a "particular ideologue" of the RSS.
"In every single Ministry in India, at the national level there is an OSD from RSS working with the Minister...In every Ministry in India there is a man from RSS who works with the Minister. The Minister is not operating on his own," he said.
Interacting with professionals and the business community at the end of his four-day campaign in poll-bound Karnataka,he said the ministers were being guided by RSS on what to do.
"The approach is of capture, the approach is here is an institution and let us capture it; as opposed to allowing an institution to serve the people of India and allowing the people of India to capture the institution," Rahul said.
"This is the fundamental conflict we have with BJP. Their idea is wherever they go they plant people with their ideology into that organisation," he said.
The Congress' idea is to "democratise" institutions while BJP believes in "bureaucratising" the institutions, he said.
Rahul, who has been highly critical of the note ban,said the demonetisation idea originated from an RSS ideologue who had placed the idea into the prime minister's mind.
"Do you know where the idea of note bandi (note ban) came from?Do you know who gave the idea of note bandi to the prime minister of India" It was not RBI, it was not Arun Jaitley (Finance Minister), it was not an officer in the finance ministry," Rahul said.
"It was a particular ideologue of the RSS. Now you imagine the RSS places an idea into the Prime Minister's mind and the Prime Minister launches that idea."
Rahul said even a child would say it was not a good idea to "destroy" Rs 500 and Rs 1000 notes that allowed corrupt to convert their black money into white. But BJP and RSS who think only they know everything were taking such "disastrous decisions."
Rahul, who has been targeting the Modi government on GST and termed it "Gabbar Singh Tax", said if his party was voted to power at the Centre, it would reform the current GST and simplify it by trying to make it a single-slab tax and cap it at a "decent" level.
He said that a "huge amount" of confusion related to the Goods and Services Tax (GST) would also be removed. As he wrapped up his Janarshirvad Yatra in the Hyderabad-Karnataka region, Rahul told reporters that there was a "good atmosphere" for his party in the state.
The Hyderabad-Karnataka region comprises the districts of Bidar, Yadgir, Raichur, Koppal, Ballari and Kalaburagi, which formed part of the Nizam ruled Hyderabad state till 1948.
"It was a good visit. I have met lakhs of people, had good interactions. There is a good atmosphere for Congress party," he said.
The ruling Congress is seeking to retain power in Karnataka, where Assembly polls are due early this year, while BJP is eyeing to wrest from it the only southern state the saffron party has ever ruled. The Congress had unseated BJP in Karnataka in 2013.
Rahul also visited 'Anubhava Mantapa' at Basavakalyan in Bidar district,akin to Parliament,started by 12 century social reformer Basavanna, whose followers Lingayats/Veerashaivas, who form the majority community in Karnataka.
Earlier, when asked about questions being raised on his temple visits and BJP calling him "election Hindu", the Congress leader said "I don't know. You have to ask them, you have to ask BJP."
India
Kumar replaced another joint general secretary Krishana Gopal who held the charge since 2015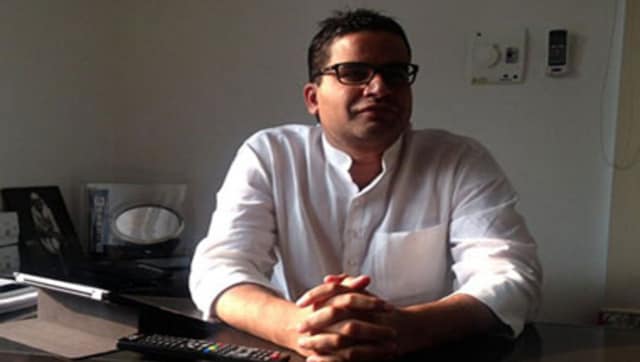 Politics
The newest twist in the tale came on Wednesday when Rahul Gandhi aide Archana Dalmia sent out a tweet giving Kishor a 'warm welcome into the Congress family' only to subsequently delete it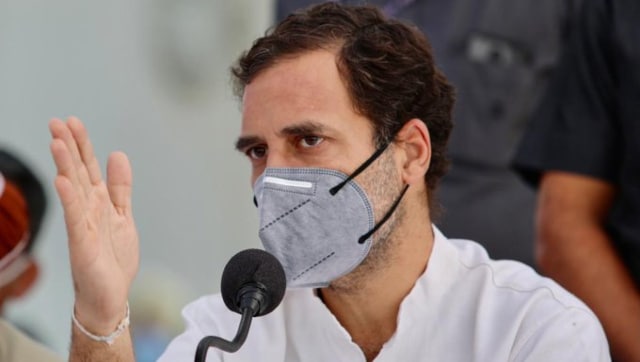 India
The Congress leader had asserted that any phone that he uses are tapped, adding that a Supreme Court-monitored probe should be ordered in the matter