Rahul Gandhi calls Centre's decision to remove CBI chief 'illegal', says govt 'panicked' over Rafale investigation
Rahul Gandhi said CBI Director Alok Verma was removed from chair because he was investigating the Rafale deal.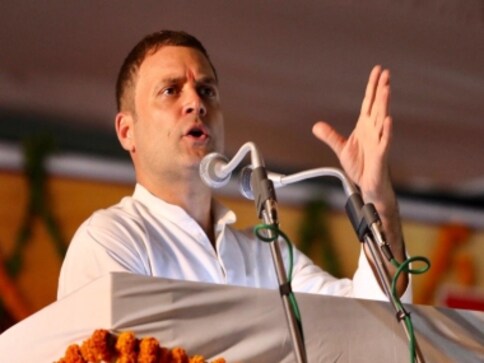 At a press briefing at Congress headquarters, party chief Rahul Gandhi on Thursday said that the Centre's decision to remove Central Bureau of Investigation (CBI) director Alok Verma was "illegal" and alleged that it was done as the government panicked over the possibility of him investigating the Rafale jet deal.
Gandhi, along with another Congress leader Mallikarjun Kharge and party spokesperson Randeep Singh Surjewala, criticised the Centre during a press conference and said the move to remove the CBI chief was also an insult to the Chief Justice of India and the Congress leader of Opposition in the Lok Sabha Kharge.
Gandhi said the decision cannot be taken without a meeting of the selection committee, which comprises the Chief Justice of India, prime minister and the leader of the single-largest Opposition party.
The Congress president further said Verma was removed from chair because he was investigating the Rafale deal. He also alleged that the decision at 2 am on Tuesday was primarily taken because Prime Minister Narendra Modi was 'scared' that Anil Ambani's name would come to the forefront.
"The interim charge of the agency has been given to a person who has cases against him so that the prime minister can control him," Gandhi alleged, referring to joint director Nageswara Rao.
On the other hand, Finance Minister Arun Jaitley had said Verma and Special Director Rakesh Asthana were asked to go on leave as per the recommendation of the Central Vigilance Commission and it was "absolutely essential" to maintain the institutional integrity of CBI.
With inputs from PTI
India
Gandhi urged the party leaders to work unitedly for the 2023 assembly polls and not speak out publicly on leadership and internal matters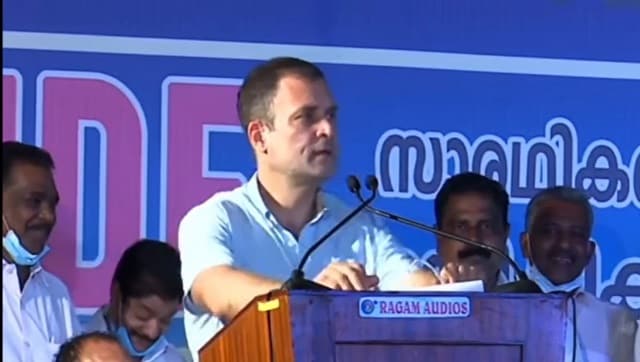 India
The meeting is likely to discuss preparations for the Assembly polls in Karnataka likely before May next year, and also the organisational matters. Gandhi will also attend former Chief Minister Siddaramaiah's 75th birthday bash
Politics
Gandhi's attack came a day after Prime Minister Modi lashed out at the Congress for wearing black dresses on 5 August in protest against price rise.