Rahul Gandhi attacks Jay Shah: Congress VP retweets The Wire article, says 'State legal help for Shah-Zada'
Congress vice-president Rahul Gandhi on Tuesday tweeted an article of Wire on BJP president Amit Shah's son Jay Shah and said 'State legal help for Shah-Zada'.
On Tuesday, Congress vice-president Rahul Gandhi attacked BJP president Amit Shah's son Jay on Twitter while retweeting an article from The Wire.
शाह-जादा को सत्ता का कानूनी सहारा!

झंडा ऊंचा रहे हमारा!https://t.co/JQtXRLtcpe

— Office of RG (@OfficeOfRG) October 17, 2017
Rahul has been exchanging barbs with the BJP on Twitter ever The Wire published a report which claimed that Jay's firm Temple Enterprise's turnover grew exponentially after the BJP came to power at the Centre in 2014. Gandhi's fresh attack on the BJP came on a day the party asked the Congress to explain the alleged links between Congress president Sonia Gandhi's son-in-law Robert Vadra and arms dealer Sanjay Bhandari. On 9 October, Rahul took a dig at Narendra Modi and Amit Shah on Twitter: मोदीजी, जय शाह- 'जादा' खा गया| आप चौकीदार थे या भागीदार? कुछ तो बोलिए
— Office of RG (@OfficeOfRG) October 9, 2017
Senior CPI leader D Raja backed Rahul's remark that the government had transitioned from "Beti Bachao to Beta Bachao" and called for a high-level probe into the allegations against Jay.
A day later, Congress leader Prithviraj Chavan launched an attack on Jay over his business dealings and sought to know if he was aware of the Centre's demonetisation decision beforehand. The former Maharashtra chief minister had also demanded Amit Shah's resignation over the controversy surrounding his businessman son.
Jay Shah filed a criminal defamation case in the metropolitan court against The Wire. 
The magistrate ordered a court inquiry in the matter under Section 202 of the Code of Criminal Procedure (to decide whether or not there is sufficient grounds for proceeding).
India
Prime Minister Narendra Modi tweeted that Giri had played a huge role in bringing together "many streams of the Sant Samaj"
Politics
Several users used images and dialogues from popular television series and films to express their emotions about the situation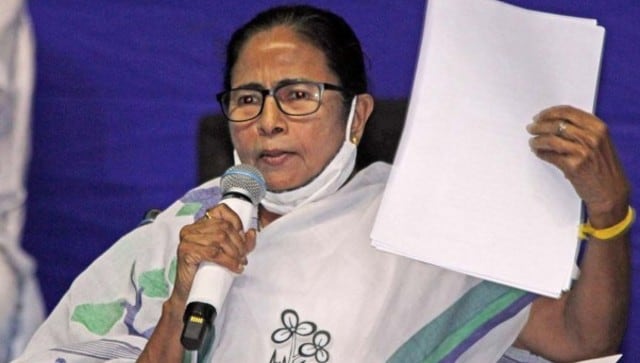 Politics
The Ministry of External Affairs in a one-line communique, which reached the secretariat during the day said the "event is not commensurate for (attendance at) the level of the chief minister," a secretariat official said.