Rahul Gandhi as Ram, Narendra Modi Raavan: Ahead of his first visit to Amethi as Congress chief today, political posters in UP create flutter
Rahul Gandhi will visit his parliamentary constituency of Amethi for the first time as Congress president on Monday, exactly one month after he took over from his mother Sonia Gandhi at the helm of India's oldest political party
Rahul Gandhi will visit his parliamentary constituency of Amethi for the first time as Congress president on Monday, exactly one month after he took over from his mother Sonia Gandhi at the helm of India's oldest political party.
To welcome him, a poster had been put up by Congress workers which has created a flutter of sorts in Amethi. The poster, portraying Rahul as Lord Ram and Prime Minister Narendra Modi as Ravana, created chaos in Amethi a day before the visit, Zee News reported.
In the poster, Rahul can be seen carrying a bow and an arrow, pointing towards Modi. The inscription states that Rahul is an incarnation of Lord Ram who will bring Ram Rajya in 2019 by winning the general elections, defeating Modi, the report said.
News18 reported that after reaching Amethi via Rae Bareli for a two-day visit, Rahul will visit the Hanuman Mandir and eat khichdi specially prepared for the occasion of Makar Sankranti.
On Tuesday, Rahul is scheduled to hold a roadshow and a padyatra from Musafirkhana in an effort to reach out to the people of his constituency, the report added. Thereafter, he will move towards Gauriganj, Jagdishpur and Mohanganj before finally going back to Lucknow.
Poster seen in Lucknow ahead of Congress president Rahul Gandhi's visit today. pic.twitter.com/pB4AStHorx

— ANI UP (@ANINewsUP) January 15, 2018
Prior to the visit, Congress leaders in both Lucknow and Amethi had held day-long meetings on Sunday to prepare for the events, The Indian Express reported. Party workers said they plan to welcome Rahul with drum beats and a showering of flower petals, while the route he is slated to take has been decked with Congress flags, posters and hoardings.
"It is going to be a festival for Amethi, as he is not only their MP but the upcoming prime minister as well. There is a tradition that once a Congress president is elected from Amethi, Congress gets a government at the Centre. This is an indication for us that in 2019, Rahul Gandhi will lead us to form a government at the Centre," the report quoted Congress spokesperson Akhilesh Pratap Singh as saying.
In December 2017, Union minister Smriti Irani had visited Amethi and hailed BJP's victory in the Uttar Pradesh civic polls, congratulating party workers for the "triumph of development" in the Congress president's parliamentary constituency.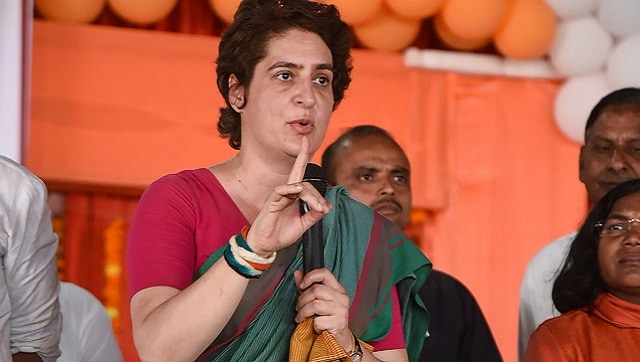 India
The Congress leader said if her party comes to power in Uttar Pradesh, then the entire loan of farmers will be waived and women will be given three gas cylinders free of cost in a year
India
The rollback shows how politically difficult it is to carry out economic reforms in India. In the prime minister's words, the government failed to convince a section of farmers about the benefits of the bill.
India
Speaking on the abrogation of Article 370 in Jammu and Kashmir, Azad while addressing a rally in Pooch district said that only Supreme Court can take such a decision or Congress has to come power with 300 plus seats but he does not see that happening