Rahul Gandhi attacks Modi, BJP at farmers rally but doesn't mention plans to save Cong
Rahul predicted that Modi's Make in India campaign was going to be doomed, not because it was a bad idea but because, he charged, Modi was using this idea as a front to grab land for his industrialist creditors.
New Delhi: Ahead of Rahul Gandhi's landing at Ramlila Maidan, one of the songs appropriately chosen to regale the gathered crowd was "Mera Piya Ghar Aaya, O Ram Ji".
The Congress' 'Kisan Khet Majdoor' rally was intended to showcase the relaunch of Rahul Gandhi. Now that the Congress vice president has returned after a two-month long 'leave of absence' everyone is waiting to see how he plans to reinvigorate the decaying party.
The Congress therefore made an effort to ensure the rally was a success in terms of crowd attendance.
Even before Rahul Gandhi arrived on the dais along with his mother, Congress president Sonia Gandhi, Prime Minister Narendra Modi had done his bit to set the agenda for the day while inaugurating the day long 'Garib Kalyan Yojnaye' workshop at the Balayogi auditorium in Parliament House. Modi's address at the intra-party meeting was televised for obvious political purposes.
However Rahul chose not to rebut or make any mention of the Prime Minister's address, deciding instead to go ahead with his prepared speech, which was centred around his pet pre-parliamentary election theme. Namely that Modi's singular purpose was to promote the interests of business and industrial houses unlike the Congress, which was committed to protecting the interests of the poor and the farmers.
While Rahul was high on rhetoric and sharp in criticism against Modi, he did not do much to boost the morale of the gathered party leaders and workers. There was no road map to rejuvenate the Congress, which is suffering from its worst ever crisis. He didn't utter a word about his leave of absence. A Kisan Khet Mazdoor rally perhaps was not an appropriate occasion to do that, but then this was the first occasion since his return from a two-month long sabbatical that he had come face to face with party leaders. He left many questions unanswered.
There was also, by Rahul's own stated standards, too many contradictions in his speech between what he preaches and what he practised.
Despite making a long speech about wanting to change the discourse of politics, from an "I" centric model to "we the collective millions", his speech was peppered with first person narrative: "When I went to Vidarbha.... when I went to Bundelkhand... when I went to Niyamgiri... when I went to Bhatta- Parasaul... I have an old friendship with guys from Bhatta-Parasaul, when I met them... when they came to meet me... when I fought their battle... let me explain it to you..."
He listed his travels in India and one trip abroad (Australia) to impress on the gathered audience that he had first hand understanding of the sufferings of the masses and farmers suicide. The problem, however, was that all the tours and plight of the poor that he had seen were during the days when the UPA was in power. He does not seem to realise that Narendra Modi rode to power attributing all such situations to the "Maa-Bete ki Sarkar". He couldn't succeed in detaching himself from the follies of Manmohan Singh or other previous Congress governments. His speech was an indication that he had decided to keep on trying the same formula with the hope that though it may have failed in the past but may yield dividends now.
He made repeated references to his agitations in Niyamgiri in Orissa (against the Vedanta project) and Bhatta-Parsaul in Greater Noida in Uttar Pradesh (which paved the way for the formulation of the 2013 land acquisition law). He obviously thinks that these outings were his big achievements. But the Congress party should well remember that in subsequent elections it lost badly from both these regions both in assembly and in Lok Sabha elections.
Rahul predicted that Modi's Make in India campaign was going to be doomed, not because it was a bad idea but because, he charged, Modi was using this idea as a front to grab land for his industrialist creditors.
"Do you know how Modi won the election?.. He borrowed thousands of crores from industrialists for his several campaigns and advertisements. How will he pay them back? He will pay them back with your land. He will give your land to his industrialist friends.. Modi's Gujarat model had showed how easily he can snatch farmers' land," he said.
How far he succeeded in lifting the morale of his party workers will be known in due course but Sonia Gandhi appeared to be very pleased, and was seen complimenting him after he finished his speech.
Besides, the return of Rahul, the Sunday event also signalled Digvijaya Singh's return to a position of eminence in the party. Singh, the perceived political guru was all over the dais, conducting the programme and directing Rahul with sage words like, "the journey you began with Bhatta-Parasaul has to be shared with the rest of the nation. You have to tour extensively".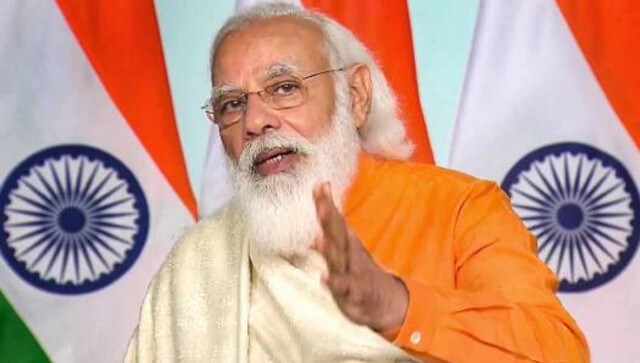 India
In a joint letter to the PM, the opposition leaders, including some chief ministers, also demanded providing foodgrains to the needy, and giving Rs 6,000 per month to the unemployed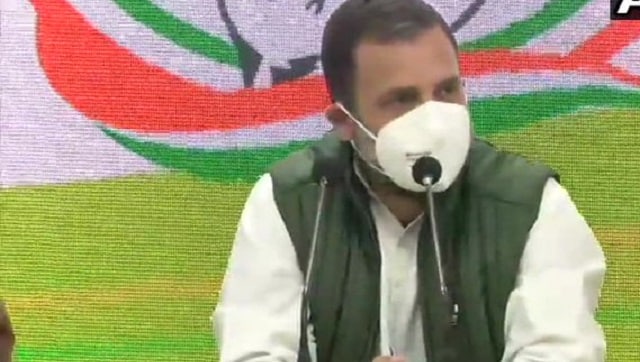 Politics
The Congress leader also accused the prime minister of making "mother Ganga cry" after bodies of suspected coronavirus victims were found floating in the river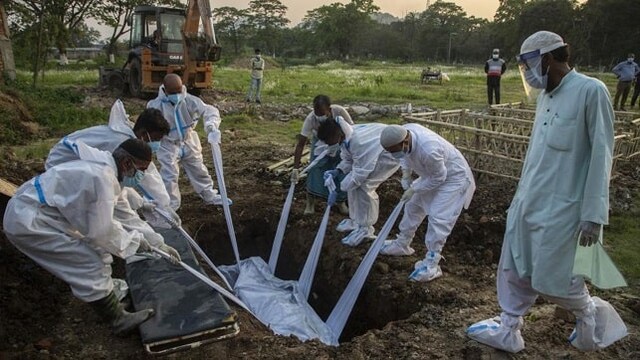 Politics
The lack of infrastructure and space to cremate or bury the dead and the sight of numerous bodies floating down the Ganges in Bihar and Uttar Pradesh are bringing home to us new horrors.