Raghubar Das to be sworn in as Jharkhand's CM today: All you need to know
BJP legislative party chose Raghubar Das as the Jharkhand Chief Minister. Here's all you need to know about him.
The BJP legislative unit has chosen Raghubar Das to be the next Jharkhand Chief Minister. Das will be sowrn in as the tenth Jharkhand Chief Minister and the first non-tribal Chief Minister of Jharkhand today.
Das, 60 and a five-time legislator from East Jamshedpur, will be the 10th chief minister of Jharkhand. He will take oath at 11 a.m. The swearing in ceremony will take place at Ranchi's Morabadi ground and is expected to draw tens of thousands of supporters of the Bharatiya Janata Party and its ally, the All Jharkhand Students Union (AJSU). According to BJP sources, Prime Minister Narendra Modi, party president Amit Shah and chief ministers of some BJP-ruled states will attend the event.
Although tribals make up only 27 percent of Jharkhand's population, the state has always had a tribal chief minister. Das will break the cycle.
Originally from Chhattisgarh, Das was born in a Teli family and belongs to the OBC. He was the Deputy Chief Minister of Jharkhand from 30 December 2009 to 29 May 2010, when Shibu Soren was Jharkhand CM.
He is the BJP's vice president in Jharkhand and a five-time MLA from Jamshedpur East since 1995, according to reports.
A former employee with Tata Steel, Das was also the Urban Development Minister during the tenure of the NDA government in Jharkhand in 2005, when Arjun Munda was the CM.
Das is believed to have been chosen as the CM because he was once a member of the Akhil Bharatiya Vidyarthi Parishad (ABVP) and his "equation" with Prime Minister Narendra Modi and BJP chief Amit Shah, according to this report in International Business Times.
However, Das has had his fair share of controversy.
When he was Deputy CM in January 2010, Das was accused of colluding with a private Singapore-based firm called Meinhardt and awarding them undue favours, according to this IBNLive report.
According to a high powered committee set up by the Jharkhand Assembly, which indicted Das, a contract worth Rs 200 crore was awarded to Meinhardt for building the sewage drainage system of Ranchi. The project was a non-starter.
Moreover, as per one of the conditions, Meinhardt was supposed to declare its profits from 2002 to 2005. But documents revealed that Meinhardt never disclosed returns from 2004 to 2005.
Another Barchill Partners Pvt Ltd also did not disclose returns for the same year and was thrown out of the contract. However, unlike Barchill, Meinhardt was retained as well as awarded the highest ranking.
In December, when a Cobrapost report showed how politicians were using chartered planes and even violating Election Commission norms, Raghubar Das was one of the politicians who, along with the then Jharkhand CM Arjun Munda, flew from Ranchi to Chaibasa on 25 March in a Summit Aviation charter plane.
With inputs from IANS
Sports
Ranked 57th in the FIFA chart, the Indian senior women's team had fruitful exposure trips to Turkey and Uzbekistan earlier this year.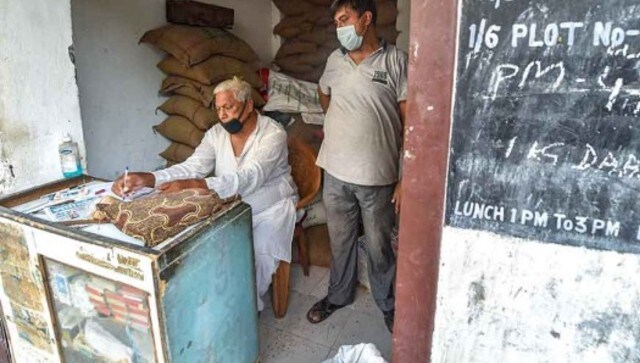 India
Terming the decision to reject the scheme "politically motivated", the Delhi government said that the doorstep delivery of ration scheme would have benefitted 72 lakh ration cardholders in the National Capital
India
The cleric, a resident of Jharkhand, is the subject of an investigations and efforts are underwayto trace members of the mosque's managing committee