Rafale jets controversy: Congress leaders meet CAG, term the deal 'biggest scam of century'
The Congress delegation discussed the alleged irregularities in the Rafale deal and is said to have presented fresh evidence, according to reports.
Congress leaders on Thursday met the Comptroller and Auditor General of India (CAG) for the second time in a month. The delegation discussed the alleged irregularities in the Rafale fighter jet deal and presented fresh evidence, according to reports.
"We went to the CAG with new details and revelations on the Rafale deal; more revelations are bound to come," said Congress leader Anand Sharma, calling it the 'biggest scam of the century.' "Details have come, and each and every detail should go through the CAG 's forensic audit before a report is submitted to Parliament," Sharma told reporters outside the CAG office.
The delegation also insisted that a joint parliamentary committee (JPC) probe should take place after the CAG submits its report. "Once these facts come on record, Congress will insist for a joint parliamentary committee to take charge of all documents and then fix accountability," said Sharma.
Last month, on 19 September, a delegation of senior Congress leaders had met the CAG on the Rafale fighter jet deal and asked the auditor to prepare a report on alleged irregularities pertaining to it.
The Congress delegation handed a memorandum to the CAG and said it expects the truth to prevail after the report on the Rafale deal is made public.  "We have given a detailed memorandum along with enclosures on the irregularities and acts of omission and commission by the government in the fighter jet deal. We expect the CAG will prepare a report soon and present it before Parliament," senior Congress leader Anand Sharma had told reporters after meeting the CAG.
INC COMMUNIQUE

Copy of Memorandum submitted to CAG of India by delegation of senior Congress leaders @ahmedpatel, @AnandSharmaINC, Jairam Ramesh, @rssurjewala, @SinghRPN and @VTankha on #RafaleScam. (1/2) pic.twitter.com/D3ILQkkNkf

— INC Sandesh (@INCSandesh) October 4, 2018
Congress chief spokesperson Randeep Surjewala added that all evidence and facts relating to the Rafale deal have been submitted to the CAG. "We explained to the CAG how Hindustan Aeronautics Limited was removed from the deal to benefit a private player. We hope the CAG will give its report soon. The CAG has assured us that it is already examining all aspects of the deal...We expect that when the report on the deal comes out in public domain, the real scam will come out and the truth shall prevail," he added.
The Congress has stepped up its attack on the government over the Rafale deal and is seeking to make it a major poll issue ahead of Assembly elections to some key states later this year and the general elections in 2019.
With inputs from PTI
Find latest and upcoming tech gadgets online on Tech2 Gadgets. Get technology news, gadgets reviews & ratings. Popular gadgets including laptop, tablet and mobile specifications, features, prices, comparison.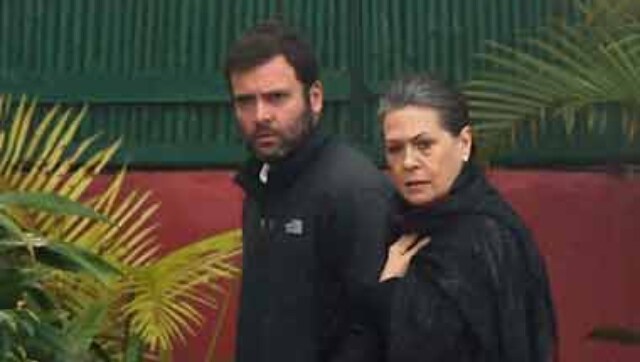 Politics
At the national level, the Congress needs to revive itself to provide the necessary framework for a national Opposition
India
Anwar, Congress general secretary and a veteran leader from Bihar, said the results were "definitely below" the party's expectations and it was a setback to bag only 19 seats
Politics
The two senior BJP leaders will visit the state to take stock of the party organisation ahead of the elections to the 294-member Assembly due in April-May next year