Punjab polls 2017: Is Navjot Singh Sidhu's Awaaz-e-Punjab a harbinger of a grand front ahead?
This new front will give a push towards realisation of a grand political front as perceived by the AAP oustees ahead of Punjab election.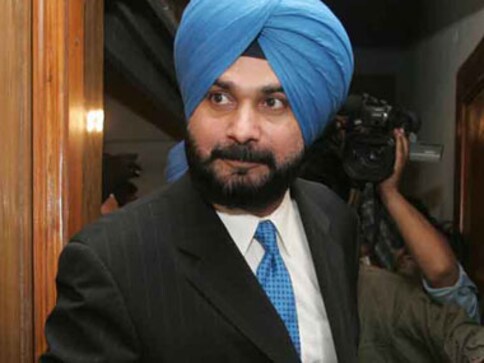 New Delhi: After a month-long flip flop, cricketer-turned-politician Navjot Singh Sidhu has put an end to all speculations by announcing on Friday about his joining a new political front 'Awaaz-e-Punjab'.
Sidhu has joined the former Shiromani Akali Dal (SAD) MLA and Olympian Pargat Singh, independent lawmaker from Ludhiana Simarjit Singh Bains and his brother, who are a part of the new front.
According to CNN-News18, Sidhu's wife Navjot Kaur Sidhu, a BJP MLA from Amritsar said, "Along with Pargat Singh and Bains brothers, we have formed a front. This is will be against those working against Punjab."
https://twitter.com/CNNnews18/status/771649251197669376
Sidhu's new party, which will make a formal launch on 9 September, is expected to throw up challenges to the Aam Aadmi Party (AAP). The fissures within the AAP in Punjab have become visible, especially after the party shunted its state convener Sucha Singh Chottepur, who was given responsibility to consolidate the party.
The AAP has faced subsequent protests from its two MPs and leaders in Punjab.
This new front will give a push towards realisation of a grand political front as perceived by the AAP oustees ahead of Punjab election.
An article Ousted from AAP, party rebels may form grand front ahead of Punjab Assembly polls on Firstpost had mentioned that indications from Punjab suggest that the AAP rebels may join hands as individual political fronts to form an alliance — a grand front — in the run up to the upcoming Assembly elections.
How things unfolded?
Sidhu resigned from Rajya Sabha on 18 July and reportedly remarked, "With the closure of every window leading to Punjab, the purpose stands defeated. It (the Rajya Sabha seat) is now a mere burden, I prefer not to carry it. In the war of right or wrong, you cannot afford to be neutral rather than being self-centred. Punjab's interest is paramount."
The BJP was, however, taken by surprise with Sidhu's resignation.
Since then speculations were strong that he would join the AAP and would be named as chief ministerial nominee for the 2017 Punjab Assembly polls.
Delhi Chief Minister Arvind Kejriwal, who also heads AAP, had tweeted on 18 August that Sidhu didn't put any pre-condition and that he needs time to think.
Considering it to be a good opportunity, as Sidhu's talks with AAP was in a stalemate, the Congress party made an offer to the former cricketer, who has already become a household name across the country due to Kapil Sharma's comedy show on TV.
However, Sidhu's wife on 25 August almost made it clear that the family was yet to take a final call on joining any political outfit.
What lies ahead
"We are the five chowkidars (watchmen) – Navjot Singh Sidhu, his wife Navjot Kaur Sidhu, Pargat Singh and we two brothers of this new front Awaaz-e-Punjab. For us, politics is not a business but a passion to serve our country and strive to end drug menace, corruption and crime in Punjab. This platform will provide a regional platform to all those who want to serve our state, our nation and not use it for trading politics," said Simarjit Singh Bains told ANI after the announcement on Friday.
With the formation of several smaller fronts by the AAP oustees and suspended members, the newly announced Awaaz-e-Punjab is expected to give a big push towards a grand political front.
"Several Akali leaders wanted to join AAP, but after this Sucha Singh Chottepur episode, they have backed out. Now, they too are planning to form new political front like those set up by AAP rebels. They may join Awaaz-e-Punjab," an ex-AAP rebel from Amritsar said.
"The opening of another new front today in which Sidhu has joined, speaks about the misadventure of AAP. The party that spoke of alternative and clean politics has stooped so low that people are gradually losing faith. Whatever happened is in expected line. It's impossible to imagine that AAP supremo Arvind Kejriwal with an authoritarian streak and whose decision is the last word in the party, would be able to join hands with a strong and well-accepted personality like Sidhu," Manjit Singh, a political-sociologist told Firstpost.
"The people of Punjab have witnessed the functioning of AAP for two years and the formation of new fronts is a result of it. The top AAP leadership in Delhi treated this state as a 'colony' like the British did with India. Now, it is a good sign for the people of Punjab that political leaders and workers with a credible image, who wants to bring change in Punjab and believe in alternative politics, are coming together. Announcement of this new front today will give a push towards realization of a grand political front ahead of Punjab election," said Singh, also president of newly formed Democratic Swaraj Party.
Decoding Navjot Singh Sidhu
Sidhu's strength: He managed to have an independent anti-Badal image and can use the strong anti-incumbency Akalis have been facing in his favour. Given his popularity and a decade long stint as Lok Sabha MP, can pose a tough challenge to Capt Amarinder Singh of Congress. Having won three consecutive Lok Sabha elections, he had been a star campaigner due to his oratory skills. He has a pure Sikh image in the state, with his MLA wife by his side and a political legacy (father was a Congress MLA).
Sidhu's weakness: A motor-mouth, Sidhu is not a consistent politician. Allegations are there that he's more visible on TV channels rather than in his constituency.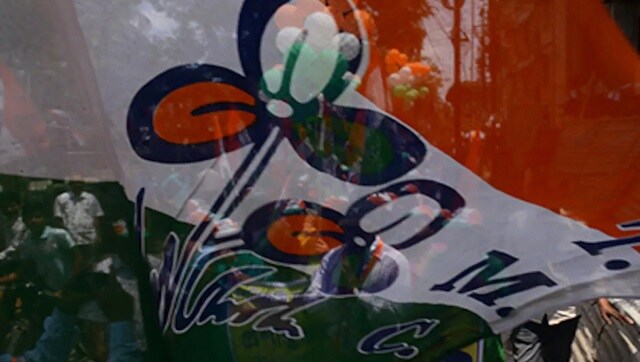 Politics
The constituency, often associated with Rabindranath Tagore, recently saw a mega rally by the BJP in a bid to secure victory in the 'rarh Bangla' region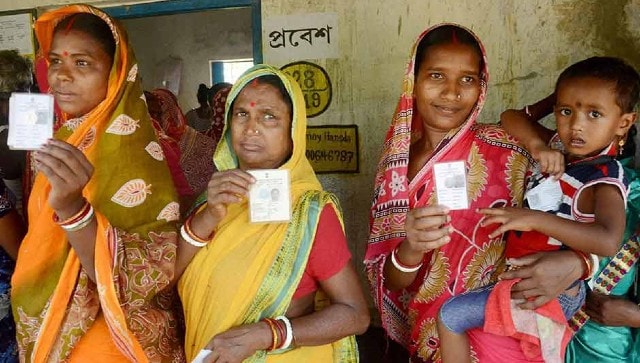 Politics
The Mayureswar Assembly constituency will go to polls on 29 April as part of the eighth and final phase of the West Bengal Assembly election 2021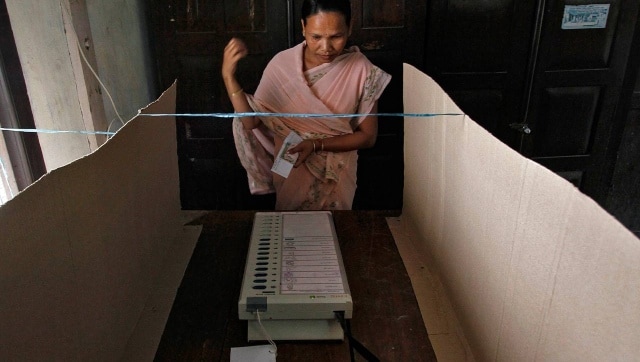 Politics
Voter turnout was 88.42 percent in the Labhpur constituency in the 2016 assembly election