Punjab poll manifesto: Rahul Gandhi missing, but Congress rediscovers Manmohan Singh
The Congress party didn't wait for the return of party vice-president Rahul Gandhi to release its Punjab poll manifesto.
The Congress party didn't wait for the return of party vice-president Rahul Gandhi to release its Punjab poll manifesto. The Congress vice-president has been travelling for over 10 days now, however, details about his travels have not been made public. Everyone, starting from election strategists, in all five poll-bound states — Uttar Pradesh, Uttarakhand, Goa and Manipur — are probably waiting for Rahul to finish with his travels and be back to start strategising.
It is not the first time that the Congress scion has gone aboard around this time of the year and last time too, it was at a time when state Assembly elections were round the corner. It would be interesting to see how he shapes public narrative after his return. Rahul had informed about his plans on his Twitter profile:
I will be traveling for the next few days.Happy New Year to everyone,wishing you and your loved ones success & happiness in this coming year

— Office of RG (@OfficeOfRG) December 31, 2016
Punjab Congress unit under leadership of Captain Amarinder Singh, however, proved to be different. The way the election manifesto was released, showed that maybe the Captain did not need a Rahul to boost his campaign or for that matter the party's poll prospects. Amarinder did not wait for Rahul to be back to release party's poll manifesto and seemed to have succeeded in convincing the party leadership that this event could be done in absence of the party vice president. It would be naïve to think that Amarinder could do it without the approval from party president Sonia Gandhi and Rahul Gandhi but the fact that he managed to do it speaks volume of the Captain's capabilities and Rahul's inclination or lack of it to be a full time politician, especially a politician who takes ownership of key decisions of the party.
This is a rare occasion when a state Congress satrap takes primacy over Nehru-Gandhi scion. Taking a cue from Nitish Kumar's "7 Nishchay" (resolve), Congress in Punjab has "Captain de 9 Nuskhe" (Captain's nine-fold formula). Captain has so far kept Rahul broadly away from campaigning in Punjab. Though the Congress could argue that Rahul has kept himself away purposefully.
Rahul's absence came in as a gain for former prime minister Manmohan Singh. It was as if Congress was re-exploring the virtues of the former prime minister and re-explore his credentials as a Sikh leader. Manmohan had the honour of releasing party's Punjab poll manifesto and place Congress's faith in Amarinder's leadership, so far as regaining party's lost glory in Punjab was concerned.
This also comes at a time when a report published in The New Indian Express said that Sonia Gandhi as chairperson of National Advisory Council (NAC) practically acted as head of Government and Manmohan Singh was as Prime Minister happy playing proxy to her.
The report has the potential of generating a political controversy for the file communication between the NAC and PMO or with other ministries or cabinet secretary, Sonia Gandhi and Manmohan Singh officially confirm what was always talked of — Manmohan Singh was in office but not in power and Sonia Gandhi exercised absolute power for 10 years between 2004-14 without any responsibility. To embarrassment of Congress party, Modi government has decided to make 710 files of the NAC public.
Under the circumstances, Congress leadership idea to find virtues in Mamohan Singh's political acumen to release manifesto in Punjab, is interesting. Singh praised Amarinder's leadership abilities to hilt. "Captain (Amarinder) saab's leadership is needed. We sincerely believe that Punjab is in need of better time, prosperity of better tomorrow." Singh said Punjab was a state with tremendous unexploited potential. Congress's return to power will undo the damage of last 10 years of Akali Dal-BJP rule.
On his part, Amarinder spoke of Mamohan's forgotten credentials. They of course, did not reflect on Rahul's absence.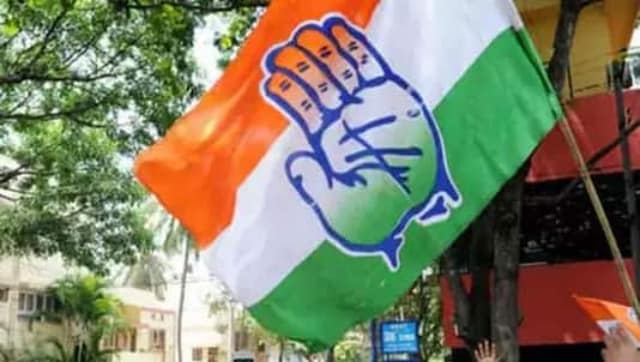 India
The FIR against the MPs and three others was registered in Bilaspur in Chhattisgarh
Politics
Massive security arrangements were in place for Gandhi's visit which came amid tension in the state over the alleged attack on AKG Centre, the headquarters of ruling CPI-M, in Thiruvananthapuram
Politics
Senior Punjab BJP leader Harjit Singh Grewal on Saturday claimed that before departing for London, Singh had conveyed his intention to merge his party with the BJP, adding the former chief minister will announce the merger on his return