Punjab Election Results 2017: Amarinder Singh says Special Task Force will curb drug menace in state
Congress leader Amarinder Singh on Sunday asserted that his government will form a 'Special Task Force' to curb the drug menace in Punjab.
Patiala: Congress leader Amarinder Singh on Sunday asserted that his government will form a 'Special Task Force' to curb the drug menace in Punjab, while making the state more investor-friendly. He said Prime Minister Narendra Modi had assured him full cooperation for the development of the state. Winning 77 of the 117 state assembly seats, the Amarinder Singh-led Congress had stormed to power in Punjab riding a strong anti-incumbency wave against the ruling SAD-BJP combine and warding off a spirited challenge by newcomer AAP.
On the vexed issue of Sutlej Yamuna Link (SYL) canal, Amarinder said it was important to see the quantum of water available with Punjab. "When Punjab does not have enough water, the question of giving it to other states does not arise," he said. He said Punjab has 60 percent of agrarian land with just eight MAF (million acre-feet) water, while Haryana with 40 percent of agriculture land has 12 MAF water. The Congress' chief ministerial candidate said he was committed to fulfill all the promises made by the party in its election manifesto.
"The Congress-led state government will create an investor-friendly environment in the state. We will make the state's industrial policy more liberal," he asserted, adding many top industrialists were in touch with him to set up their units in Punjab. He said a Special Task Force (STF) will be set up to tackle the state's drug problem. Amarinder maintained that there was a new wave in favour of Congress in the country.
Commenting on newcomer AAP's showing in the state polls, the senior Congress leader said, "AAP's bubble has burst". "There was no wave of AAP in Punjab. The party's hype was only on social media," he said. The senior Congress leader also pointed out the "absence of a regional figure in AAP", adding that it was the reason behind its drubbing in the state polls. Calling for a "bigger role for regional leaders in states", Amarinder said it was vital to project a regional face who could identify with the people.
On being asked whether his party would indulge in political vendetta against the Badals, he said, "We will not work with political vendetta against opponents." Amarinder also promised to bring reforms in the state police department. "There is a financial problem in Punjab, but we are not afraid...we will ensure that poll promises are fulfilled. We will work day and night to bring Punjab back on track," he said.
For live updates, go here.
India
Here are 10 of the best quotes from Prime Minister Narendra Modi's address to the nation on 22 October today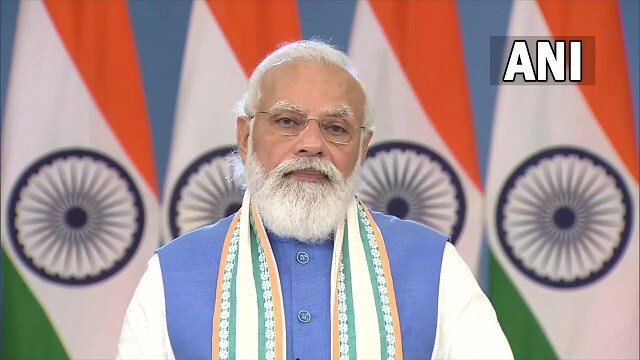 India
Indian Space Association (ISpA) represents homegrown and global corporations with advanced capabilities in space and satellite technologies
India
In a joint press conference, Punjab ministers Pargat Singh and Vijay Inder Singla termed the Centre's decision to extend the jurisdiction of the Border Security Force an "attack on federalism".