Punjab Election 2017: Why most NRIs vest their hopes of a positive change in AAP
For Non-Resident Indians, years of living in the West have had them compare its system of governance to that of Punjab.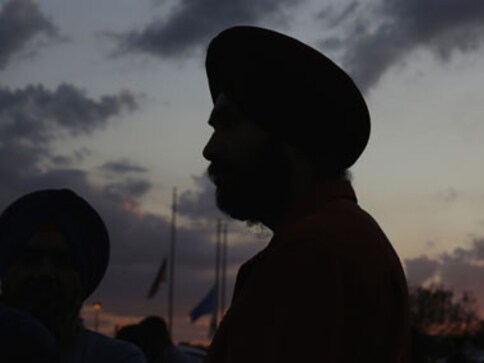 Amidst studying for the Master's degree at the University of Guelph-Humber, Toronto, Joban Randhawa found time to read a book on Kartar Singh Sarabha. It was an inspirational story of a callow teenager who quit his studies at University of California, Berkeley, in response to a call to free India from the British yoke. Sarabha joined the Ghadar Party (Revolutionary Party) and slipped into India to stoke an uprising against the British, but was nabbed and hanged in 1915, then just a 19-year-old.
A century later, the saga of Kartar Singh Sarabha, no longer recorded even as a footnote in history textbooks, found an emotional echo in Randhawa. What impressed him most about Sarabha was that his experience of freedom in the United States had him harbour the same dream for his home country, prompting him to abandon what was undeniably rated as quality education.
For Non-Resident Indians like Randhawa, years of living in the West have had them compare its system of governance to that of Punjab, which has lately earned notoriety for its venality, ineptness and callous indifference to a generation hooked to liquor and drugs. Couldn't he, Randhawa wondered, emulate Sarabha in striving to transform Punjab?
For starters, Randhawa posted on his Facebook page the slogan, "Chalo Punjab" – a veritable call to NRIs to participate in the state Assembly election campaign and influence voters to make a political choice for the larger public good. The post went viral and was shared as many as two lakh times. They weren't, obviously, supporters of the Congress or the Akali Dal, which, between themselves, have ruled Punjab for all of its post-Independence years.
Their long stints in power are precisely why a large segment of the Punjabi diaspora blames the Congress and the Akali Dal for its home state's woes. It is also why they feel AAP could terminate the bipolar nature of Punjab's politics, more so as its agenda of clean and efficient governance had it mop 30 percent of votes and win four seats in the 2014 Lok Sabha elections in Punjab.
The sheer response that Randhawa's post elicited inspired AAP, savvy as any in its use of social media, to adopt the Chalo Punjab campaign as its own and bolster it with technological support, including creating an NRI App, to harness the fervour for change sweeping the Punjabi diaspora. Its first step in Canada was to jig together an AAP team, of which Sumesh Handa, Surinder Mavi and Randhawa became key players.
A political pilgrimage
It is because of their efforts that bands of NRIs have swooped on Punjab, injecting vibrancy and novelty into the AAP campaign. Their very presence arouses the curiosity of voters into asking: Why would they travel from Canada, on their own expense, to root for a party barely having a footprint beyond Delhi? Their participation in the election campaign may have been spontaneous, but their visibility was certainly scripted.
Even in 2014, NRIs had campaigned for AAP in Punjab. But their efforts then had been largely uncoordinated. This time round, because there was an App available and a go-to team, Surinder Mavi ensured that NRIs, wishing to campaign in Punjab, purchased tickets on the same flight. That was how a planeload of them landed in Delhi on 19 January, grabbing headlines instantly and making many wonder why they would wish to wade into the swirling political waters of Punjab.
"It wasn't a one-day process. It took months to coordinate the arrival," said Mavi, who was featured in the Toronto Star newspaper for scripting the campaign. I spoke to Mavi as he shepherded a bus-load of NRIs to campaign in Kapurthala. Among them was Pall Badwal, who migrated to Canada in 1972. "It is a political pilgrimage for me. Till my last breath, I will have the satisfaction of having done something for my homeland – Punjab," Badwal said.
It is hard to estimate the number of NRIs hotfooting across Punjab. Preeti Menon Sharma, co-convener of AAP overseas, said, "We counted till 5,000 and stopped. They are here not just from Canada, but from around the world, even from the Philippines." Whether 5,000 or 15,000, as one estimate puts it, their rallying behind AAP means a regiment of volunteers capable of financing themselves.
It enables AAP to spread its resources, relatively thinner in comparison to the Akali Dal and the Congress. For instance, Randhawa proudly claims to have created history when a roadshow exclusively of NRIs was held on 28 January in Jalandhar district. The cavalcade had 1,300 NRIs in 250 cars rooting for AAP.
Telephone marathons
These men are the NRI face of AAP, but arguably those who man the party's automated calling system have greater efficacy. Designed in 2012-2013 by Sreekanth Kocharkotla, who is a consultant with a financial company on the technological side in Los Angeles, the system seeks to turn "every caller into media", in the hope of offsetting the inadequate coverage that AAP believes TV channels and newspapers provide it.
Here is how the automated calling system of AAP works: A person wishing to take part in the AAP calling campaign has to offer his service at the emc3.aamaadmiparty.org website. An automatic tracker checks the data base to verify whether he or she has ever donated money, regardless of the amount, to AAP in the past. Only a donor is registered and provided entry into the system. "This process more or less weeds out people who'd seek to enter the system for making calls to sabotage us," said Kocharkotla.
Once the person is registered, whenever he or she logs into the system, a number from the AAP data base flashes and a call is made. The caller engages the voter in conversation. They discuss the problems dogging Punjab and the solutions AAP could offer. After the poll in Punjab was announced, conversations have increasingly veered to asking voters whether AAP volunteers have visited them and whether they have seen and heard the AAP candidate who is contesting from their constituencies.
Based on these conversations, a feedback report is prepared and dispatched to Chandigarh, where three teams spearheaded by a person each follow upon it. Instructions are issued to campaign managers to address the deficiencies in the campaign – for instance, asking candidates to visit villages which he might have skipped or addressing a hot-button issue in a particular area.
Between 15 August and 29 January, Kocharkotla said that five lakh calls were made to voters in Punjab. "When you convince a person to vote, you often convert his or her entire family to side with you," he said, pausing before rattling out – 7,136 people have used the emc3 website to make five or more calls since 15 August.
Seventy-year-old Gurinder Kaur of Las Vegas has made 14,273 calls till now, the highest among women volunteers. But even her efforts pale in comparison to that of Balbir Singh, a resident of Sacramento, USA, who has made a whopping 29,494 calls till date. Balbir said, "Until I make calls, my body itches." He converses for as long as six hours a day. "It is tough, you know. Some people abuse you and the party. I have developed an ear problem."
With Punjab just a few days away from voting on 4 February, the automated calling system will now be worked overtime. This is because war-rooms have been opened not only across the United States and Canada, but also in Europe, New Zealand, Australia and West Asia. Typically, as is in 18 cities in the US, warehouses have been leased or NRI businesspersons have provided space in offices for the AAP volunteer to work the phones through the emc3 website. Others pitch in with meals and hot beverages for the teams. This is in addition to the war rooms operating from India.
Why Punjabi NRIs are closely connected with the state
It is indeed bewildering why the Punjabis in the Indian diaspora feel so connected to the state they left years ago. It is perhaps because Punjab is the fount of Sikh religious traditions. Their faith connects the Sikh expatriates to the state via the string of gurdwaras dotting North America and Europe.
No less significant is the subculture of migration and its pattern. Unlike most parts of India, Punjabis have migrated to the West in droves from rural Punjab. An urban, particularly English-speaking migrant has skills he or she can rely upon to negotiate through life in the West. For migrants from rural Punjab, the network of kin and friends are vital for survival – whether for securing jobs or finding a roof over head or social interaction.
It is almost a subculture in Punjab to have families gather resources, at times even sell land, to send one of their sons abroad. Not only do they send remittances, but are also expected, once they have established themselves, to draw other siblings there. The link between the migrant and his family is not severed. His stake in his village therefore remains intact, emotionally and materially as well.
This is precisely why the Punjabis are so deeply engaged with the happenings in their state. For instance, the rampant drug and alcohol abuse are not mere abstractions, a kind of morality tale for them. The danger the drugs pose to the NRIs extended family is real. They have seen their own relatives or those of their friends wasted because of substance abuse. It is what has alienated them from the Akali Dal, popularly perceived to have done little to uproot the network pushing the drugs in the state.

Then again, expatriate Punjabis have inherited ancestral properties or made new purchases to signal their economic mobility. The dwellings are rented out and agricultural land leased for farming. Yet, much to their horror, they discover the mafia has seized their properties in their absence. And they are implicated in false cases to scare them away from claiming what is legitimately theirs. It, therefore, comes as no surprise to hear Randhawa list the demands of NRIs: "Security, return of properties forcibly occupied, and facilitating NRIs to invest in Punjab and protecting their investments."
In fact, NRIs encounter innumerable problems, even when they wish to bankroll projects in their villages. For instance, Satnam Dhillon, who has three streams of businesses in Canada, once decided to organise a free cancer camp in his village Jhakharwala in Faridkot district. But he was told he had to invite an Akali Dal bigwig to inaugurate the camp. "I had to bribe an official to have the camp going," he said.
Dhillon's experience was the same when he wished to install a generator and fans in his village school and purchase computers for students. "A generator requires a room to be constructed. For even this, the village sarpanch wanted a minister to come over. I didn't want to give a political colour to these projects undertaken in goodwill."
Dhillon's philanthropy also underscores why NRIs wield influence in Punjab. For one, the benefits they have provided to villages, either by bankrolling civic amenities or educational projects, have endeared them to their residents. They are consequently viewed to be selfless, driven only by their zeal to enhance Punjab's image and prosperity. For the other, they are the role models for the teeming millions who wish to migrate to the West. Their advocacy for a party therefore counts.
Ultimately, NRIs are enthused because they see a distinct possibility of AAP, a third formation, vanquishing the Akali Dal and the Congress. Perhaps they think a new entity can inaugurate an era of hope, trigger Punjab's revival. Given the gargantuan nature of problems that India and Punjab encounter, it is possible that AAP, should it come to power, might find it immensely difficult to meet the expectations of NRIs.
For Randhawa and his friends, therefore, it might do them a lot of good to remember that Kartar Singh Sarabha died in his quest to free India from the British yoke in 1915. It was 33 years later that India attained freedom.
(Ajaz Ashraf is a journalist in Delhi. His novel, The Hour Before Dawn, is available in bookstores.)
India
The Punjab and Haryana High Court ruled that Bagga, who faces charges for allegedly making provocative statements on social media, promoting religious enmity and criminal intimidation, cannot be arrested till 5 July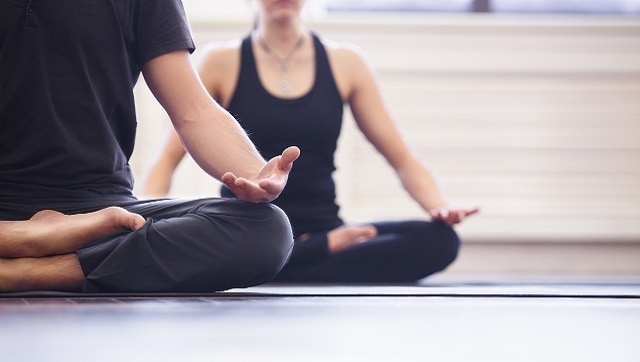 India
Yoga helps to cure psychosomatic diseases, improve comprehension ability, power of memory and concentration and relax stress, tension and anxiety
World
The term UFO refers to any aerial object or optical phenomenon not readily identifiable to the observer. Its usage goes back all the way to the 1950s – UFOs became a subject of fascination for the public and in popular culture when humans first began exploring space