Punjab Assembly ruckus: Won't let House function till Speaker is removed, says Sukhbir Singh Badal
Shiromani Akali Dal president Sukhbir Singh Badal dubbed Assembly Speaker Rana KP Singh as 'goonda Rana KP'.
Chandigarh: Dubbing Assembly Speaker Rana KP Singh as "goonda Rana KP", Shiromani Akali Dal president Sukhbir Singh Badal on Thursday said his party will not allow the House to function till he is removed or he apologises for the ruckus.
The Akali leader said Thursday's incidents in the Assembly, wherein turbans of AAP legislators were tossed and some Opposition lawmakers were beaten up by the watch and ward staff, is "an insult to the Sikh community".
"Rana KP acted like a 'goonda' (ruffian) and insulted Sikh religion and culture. We will submit a formal complaint against him with the National Commission for Scheduled Castes, besides launching a movement to force him to quit," Badal said.
Two AAP legislators, including a woman, were carried out on stretchers and rushed to a government hospital here after they were injured during the melee.
Badal said it was condemnable that while the Speaker was doing all this, the Congress members egged him on to be even harsher.
"Besides tossing and trampling on the turbans of two Sikh MLAs – Manjit Singh Bilaspur and Pirmal Singh – he also ordered his bouncers to attack the woman MLA.
"Such unprecedented violence ordered, and commandeered by a Speaker in such a ruthless manner, has never occurred in the history of the Punjab assembly," the former deputy chief minister added.
Badal said the Speaker's actions were "premeditated" and that "he was continuously reading out written orders, indicating the Congress had made up its mind to throttle the opposition so that it is not exposed during the debate on the Budget".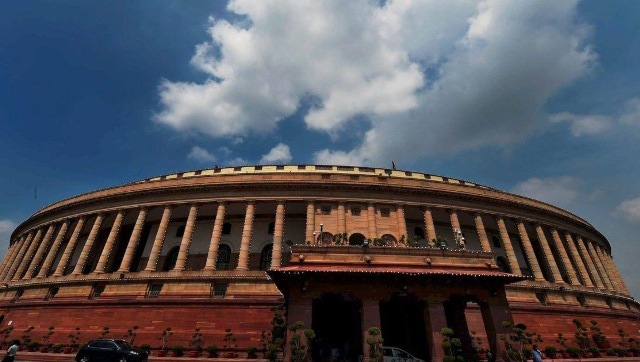 Politics
Monsoon Session of Parliament LATEST News Updates: The prime minister, while introducing ministers in the Rajya Sabha, said, Watch LIVE News, Latest Updates, Live blog, Highlights and Live coverage online at firstpost.com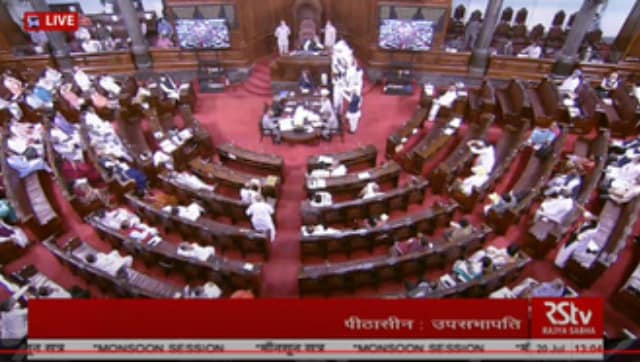 Politics
Meanwhile, Congress leader Rahul Gandhi on Monday drove a tractor to Parliament along with other party MPs and demanded that the three contentious farm laws be repealed
Politics
Parliament Monsoon Session LIVE Updates: The Rajya Sabha was adjourned for the day after the Opposition continued to protest over the Pegasus row and farmers' issues