Punjab Assembly Election 2017 Results: Captain Amarinder Singh set to be chief minister as Congress roasts BJP-SAD, AAP
Chief Minister Parkash Singh Badal, 89, led in his Lambi seat over his rivals Amarinder Singh (Congress) and Jarnail Singh (AAP).
Congress with an aggressive performance in Punjab has even outsmarted the pollsters with a stellar show as it cruises towards forming a government in the state doing much well than what the exit polls predicted. Congress forged ahead in 56 of the 101 assembly seats in Punjab, officials said. CNN-News18 has already called Punjab, predicting a win for Congress. While the exit polls had predicted a massive defeat for Shiromani Akali Dal-BJP combine, the alliance is actually leading in 30 seats in the state. AAP got the most disappointing numbers are they are third, leading in 23 seats.
Chief Minister Parkash Singh Badal, 89, led in his Lambi seat over his rivals Amarinder Singh (Congress) and Jarnail Singh (AAP). But the Chief Minister's son Sukhbir Singh Badal trailed to AAP's Bhagwant Mann in Jalalabad.
A former chief minister, Amarinder Singh, however, led in his traditional seat Patiala-Urban over his Akali Dal rival JJ Singh, a former Army chief and a former Governor of Arunachal Pradesh.
Counting of votes for assembly seats and the by-election to the Amritsar Lok Sabha seat began across Punjab in the morning.
A total of 1,145 candidates, including 81 women, had contested in Punjab. A party needs 59 seats to gain a simple majority. The by-election to the Amritsar Lok Sabha seat, vacated by Congress leader Amarinder Singh in November 2016, was also held with the assembly polls.
Among the seats in which Congress is ahead included Amritsar Central, Tarn Taran, Khadoor Sahib, Jalandhar West (R), Chabbewal (R), Anandpur Sahib, Fatehgarh Sahib, Dharamkot, Baluana (Reserve), Gidderbaha, Faridkot, Rajpura and Patiala seats.
AAP's dream crash-lands in Punjab
The Aam Aadmi Party's big political dream appears to have crash-landed in Punjab. The Badals were unpopular alright but everyone underestimated their core strength: rural support. Now, Arvind Kejriwal will have a lot of free time to ponder over what went wrong. The sweep they were expected to have in certain pockets has not happened.
The crowd their party's rallies attracted proved to be deceptive - they were planning to vote for the Congress while enjoying the antics of Bhagwant Mann and speeches of Kejriwal himself. Lessons for Kejriwal: Choose candidates with care and crowds do not mean votes.
Who could be chief minister?
The ruling SAD-BJP has faced a drubbing and there is only one man likely to be the next chief minister: Captain Amarinder Singh, the Congress chief of the state.
There is no doubt about the fact that if Congress wins in Punjab, most of the credit will go to Captain Amarinder Singh. "If Congress wins Punjab, it would primarily be the result of local heavyweight Captain Amarinder Singh's popularity. A year before the campaign in Punjab began, pre-poll surveys were predicting a landslide for the AAP and a bleak future for the Congress. But, things began to change after the Congress leadership decided to sideline its existing leadership and give a free hand to Captain," said Firstpost's Sandipan Sharma. It was no surprise that Congress named Amarinder Singh as its chief ministerial candidate.
Click here for live updates from the Punjab election counting
With inputs from IANS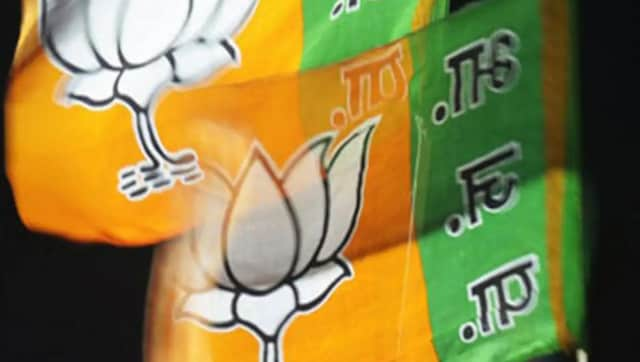 India
In the GMC, the BJP established its lead since the beginning of counting at 9 am, and eventually trumped its rivals Congress and the Aam Aadmi Party (AAP) by a huge margin.
India
Channi said the violence in Lakhimpur Kheri reminds him of the 1919 Jallianwala Bagh tragedy.
India
Delhi BJP MP Manoj Tiwari, who started a "Chhath Rath Yatra" against the ban, tweeted stubbornness has yielded to faith following the letter