You have punished DMK enough, free yourself of AIADMK rule: Karunanidhi
In a rare candid admission, DMK chief Karunanidhi on Tuesday said that people of Tamil Nadu had punished his party enough.
Chennai: In a rare candid admission, DMK chief Karunanidhi on Tuesday said that people of Tamil Nadu had punished his party enough and urged them to free themselves from the AIADMK rule.
"Please, you have tested us enough, you have punished us enough. Free yourself from AIADMK rule," he said addressing a well attended public meeting organised by his party.
Apparently referring to electoral debacles his party suffered at the hands of arch-rival AIADMK since 2011 when his party lost power in Tamil Nadu, he wanted the people to elect DMK again.
Recalling a slew of infrastructure projects launched during the erstwhile DMK regime, he slammed the AIADMK regime, terming it "dormant" and "ineffective".
With reference to the unwell Tamil Nadu Chief Minister Jayalalithaa skipping Iftar event hosted by her party in Chennai on 1 July, Karunanidhi asked her "to take rest".
"Tamil Nadu is a state without a Chief Minister. She is not doing her job since she is not well and that is why she should take rest," he said.
In a message read out by Finance Minister O Panneerselvam at the Iftar, she had said that she could not attend the event due to a sudden illness.
The following day Karunanidhi had said that the state government should formally provide details of Jayalalithaa's illness as people would be interested in knowing it.
He had asked "if the Chief Minister has an illness, can that be brushed aside?"
Karunanidhi today said that information related to the Chief Minister should be transparent, he said, adding however it was not so in Tamil Nadu.
He also alleged that former Chief Minister and present Finance Minister O Panneerselvam is being harassed by AIADMK.
"He will weep if he visits me in private," he said.
Earlier, DMK treasurer Stalin alleged that Jayalalithaa inaugurated the Metro rail project through video conferencing to "thwart the credit going to his party which initiated the mega project".
The meet was held as a "thanksgiving" to Karunanidhi and Stalin for having "conceived and implemented" the Metro rail project which "eventually led to its recent launch" and saw DMK cadres throng the venue in good numbers from several parts of the city and suburbs.
Ruling AIADMK and opposition DMK have been engaged in a war of words over who implemented the Metro project, with both vying with each other to take credit.
The public meeting with a backdrop of a Metro train compartment and an image of Stalin in it, was held at Alandur. The venue near the arterial GST Road led to traffic congestion in the locality.
Serptentine queues of vehicles of party workers lined up in the area.
PTI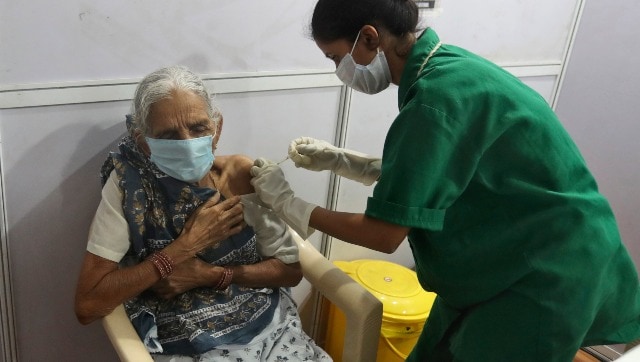 India
The court made the observation while hearing a PIL seeking a direction to the Centre and state governments to start door-to-door vaccination for those who cannot step out of their homes and travel to vaccination centres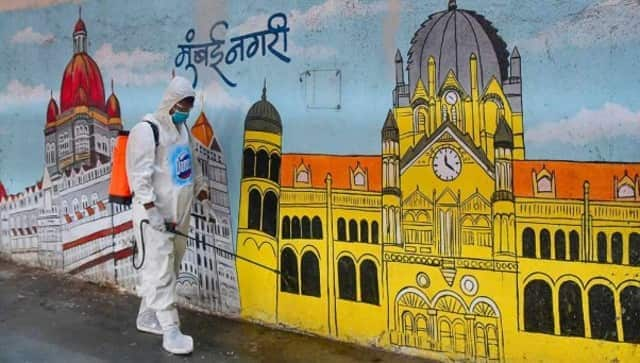 India
Meanwhile, the Telangana cabinet will meet on 8 June to take a call on the extension of lockdown to contain the spread of COVID-19, among other issues, an official release said on Sunday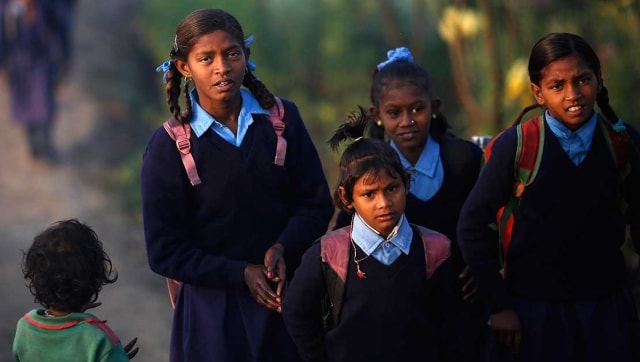 India
The grading index which analyses the performance of states on 70 parameters has put Delhi, Gujarat, Haryana, Rajasthan, Puducherry, Dadra and Nagar Haveli in the A+ category.