Puducherry: Opposition AIADMK seeks special Assembly session to discuss 'financial' crisis faced by territorial govt
Opposition AIADMK on Saturday urged the assembly Speaker V Vaithilingam to convene an urgent special session to discuss the 'unprecedented' fiscal crisis faced by the territorial government
Puducherry: The opposition AIADMK on Saturday urged the assembly Speaker V Vaithilingam to convene an urgent special session to discuss the "unprecedented" fiscal crisis faced by the territorial government.
Talking to reporters, the party legislature wing leader A Anbalagan said that he had submitted a letter to the speaker seeking to convene a special session of the assembly.
The government should enlist the views of elected representatives and get their suggestions to tackle the financial crisis faced by the government at present, he said. Anbalgan said that already welfare minister M Kandasamy had expressed apprehension that it would be difficult for the government to disburse salaries to the government staff next month in view of the financial crunch.
He said the Lt Governor Kiran Bedi had unveiled a slew of austerity measures, including a ban on the business class air travel by officers.
Asked what step he would take in case the speaker did not respond to his request, Anbalagan said that the party leaders would meet Bedi and urge her to invoke the statutory provisions and ensure convening of the special session of the House as the fiscal crisis is too grim to be ignored.
Chief Minister V Narayanasamy had on December nine charged the Centre with "letting down" the Union Territory by not extending financial assistance to the territorial government to tide over its current fiscal crisis. There were several commitments arising out of the implementation of the Central Pay Commission for the staff and workers in Puducherry, he had said.
Bedi had on Friday banned business class air travel by officials in view of "severe financial constraints" faced by the territorial administration. The former IPS officer stated that various measures were
finalised at a meeting to overcome the financial constraints.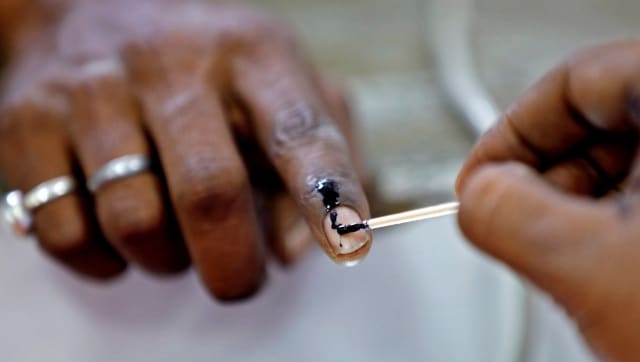 Politics
Congress' A John Kumar registered victory in the constituency in 2016 but vacated the seat to enable Narayanasamy to get elected
India
As the House began its scheduled business, AINRC MLA Ashok Anand started praising Bedi. On being opposed, he and his party colleagues staged a walk out.
Politics
"The voice of protest raised against Kiran Bedi should reach the Prime minister," he said addressing the dawn-to-dusk fast organised by the Confederation of Dalit outfits headed by a senior ruling Congress functionary.