Puducherry polls: CM Rangasamy files nomination for 16 May election
All India NR Congress leader N Rangasamy seeks re-election from the Indira Nagar constituency, Puducherry
Puducherry: All India NR Congress (AINRC) leader and Puducherry Chief Minister N Rangasamy on Friday filed his nomination papers for the 16 May Assembly polls seeking re-election from the Indira Nagar constituency.
He was elected in the 2011 Assembly polls simultaneously from the Indira Nagar and Kadirkamam constituencies. However, he vacated the Indira Nagar seat and retained Kadirkamam.
AINRC stormed to power in the 2011 Assembly polls in alliance with AIADMK months after it was founded by Rangasamy, who broke away from Congress.
But the alliance did not last long as Rangasamy ditched the AIADMK and formed the ministry with outside support of a lone Independent member.
AINRC is contesting without any alliance this time.
India
Dr Suraj Yengde, noted scholar and author of Caste Matters, spoke to Firstpost about how the COVID-19 pandemic has exposed chasms in our social structure and why it is high time we as a nation acknowledged and addressed the discrimination towards India's marginalised.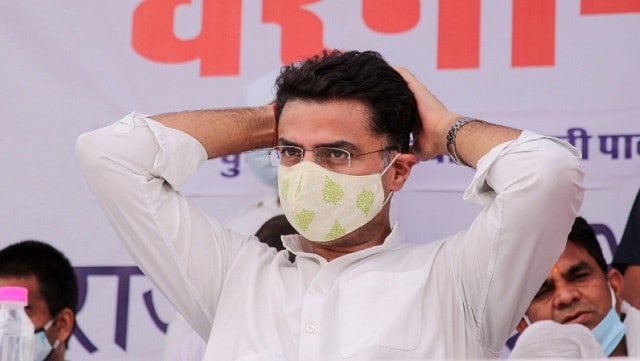 Politics
Sachin Pilot, refuting the claims of him joining the BJP, said that Ritu Bahuguna Joshi doesn't have the "courage to speak" to him
Politics
The BJP has always made a big production of its shtick about the Congress' dynastic politics, but now it is welcoming a motley crew of dynasts into its ranks with no apparent sense of irony