Proxies for glamour, family connections and community: CPM's spicy topping for Kerala elections
In the upcoming assembly elections, the CPM reportedly decided to field two veteran actors - Mukesh and KPAC Lalitha - and two media persons.
In 1957, when EM Sankaran Namboodiripad formed the first Communist government in the newly formed state of Kerala, he looked for eminent people, in addition to card-carrying party veterans, who could help him transform the socio-economic landscape of the state. Besides Communist stalwarts, he drafted in three independents for their competency in sectors that were critical to his agenda - education, health and law and justice.
The men (no, there weren't any women) he chose went on to make a lasting impact on the state's human development that's global folklore today - Prof Joseph Mundasserry, an eminent academician, brought in the landmark Education Bill; VR Krishna Iyer, a legal luminary, ushered in a new paradigm for justice and rights; and Dr AR Menon, a well-known doctor, laid the foundation for the state's impressive strides in healthcare. And they are even remembered today, not just by senior citizens who saw them at work, but also by global academic literature that features the unique Kerala model of development.
The Communists' tryst with independents continues even today, but unfortunately what they are looking for now is not eminence or commitment to social welfare and socialist politics, but their winnability. Unsurprisingly, the candidates they are falling for are film actors, self-serving proxies, and even turn-coats. Not that its rival Congress is any better, but it doesn't matter because the party is anyway a part of the bourgeoisie.
In the upcoming assembly elections, the CPM reportedly decided to field two veteran actors - Mukesh and KPAC Lalitha - and two media persons. Lalitha, although overtly enthusiastic initially, pulled out when some CPM-workers took out protest marches against her in her constituency. Some party workers thought that their long years of service and hard work had been overlooked by the party by giving the seat to an ageing actor because of her "celebrity" status, notwithstanding her claims as a CPM sympathiser.
The choice for Mukesh came at the cost of a old-school veteran known for his squeaky-clean image. Apparently, the latter resented, but Mukesh won because he had assiduously cultivated the party apparatchik over the years and had won their trust while pursuing his movie-career.
The story of the media persons is more curious - both are local "stars" and had been posturing as neutral arbiters on the state's socio-political issues on prime time TV till the call came from the CPM.
One of them, MV Nikesh Kumar, has an interesting political background. His father, MV Raghavan was a CPM toughie who defected to the rival camp when his existence in the party became untenable. Raghavan subsequently enjoyed a successful stint as a minister in the Congress-led UDF till his last days and has even left behind a party that has split into two. Nikesh projected himself to be a non-partisan journalist and headed two TV channels. One of them failed and the other is now flailing. During his father's time, he did appear neutral and took on the CPM and the Congress with equal vigil, but since the former's passing, he began playing second fiddle to the CPM TV channel. In hindsight, his change of tack could have been motivated by parliamentary aspirations and survival in public life.
The other media candidate, Veena George, is also from Nikesh's channel. She has been fielded from a constituency where the Congress-Syrian Christian combo is hard to beat and her critics charge that she was chosen for her religion and family influence with the Orthodox church. She says the opposition to her candidature is misogynistic.
There is a fifth independent that the CPM is fielding - Sebastian Paul, who although is a lawyer by training, is known more as a socio-political commentator in the media. Despite all other claims of "progressive" politics and social activism, his calling card is his community. He is a Latin Catholic, which is quite important for votes in Kochi. He is not new to politics and have won a few elections as a CPM-supported independent. What also brackets him with both Nikesh and Veena is his public posturing.
This is the art of proxy-ism. If what EMS looked for was independents who obviously believed in social justice for their eminence and technical expertise, what the present CPM leadership is looking for are proxies: "independents" who work as party hacks. They don't carry cards and are free to revel in the opportunities for power and profiteering offered by the neoliberal world, but do hatchet jobs for the party. Cinema and media are major catchment areas for such proxies and interestingly, CPM is a clear winner in nurturing the maximum number of them.
Several filmmakers, who seek to purvey communal, feudalistic, apolitical and anti-communist themes in their commercial movies, are today speaking up from the party-pulpit. Some of them don't even realise that they are products of neoliberalism - living off and by the lopsided wealth generation models of Indian capitalism - classism, casteism and outright communalism.
The Congress too has its share of "independents" - but far fewer in comparison. It has decided to field just two actors, Jagadish and Siddique. For the Congress, probably because of the lack of an ideology that dresses one up as "progressive", and internal strife, the opportunities are limited. Congress leaders are so power-driven that they don't yield an inch to outsiders. Even an eminent candidate such as Shashi Tharoor had a very tough time within the local unit of the party when he was first sent by the high command to fight the Thiruvananthapuram Lok Sabha constituency.
It remains to be seen if these proxies will ultimately win. Kerala has a unique history of ticking off political paratroopers, particularly those from the field of glamour and arts. Kerala's all time super star, Prem Nazir, was a Congress sympathiser, but was scared to contest elections. Leading writers ONV Kurup and Kamala Surayya tried their luck, but failed terribly. Another notable failure was Murali, a national award winner.
Time and time again, the CPM's ideology documents refer to parliamentary aspiration as a regressive tendency. But that's precisely what the party leadership in the state, lording over a capitalist-faux revolutionary complex, is fostering to cultivate proxies for possible gains in the elections. What matters is not technical competence that's probably missing in the party, but peripheral glamour, family connections and community. Unfortunately, when confronted with criticism, they refer to EMS's original idea of seeking the support of independents.
India
In the last 24 hours, 1,42,588 samples have been tested and the Test Positivity Rate (TPR) was 26.08 percent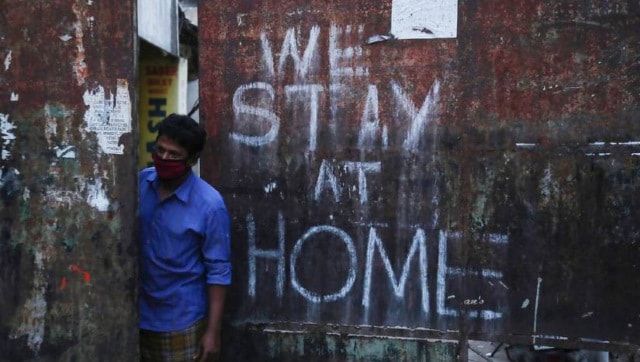 India
The lockdown would come into force on 8 May morning and extend up to 16 May, according to official sources.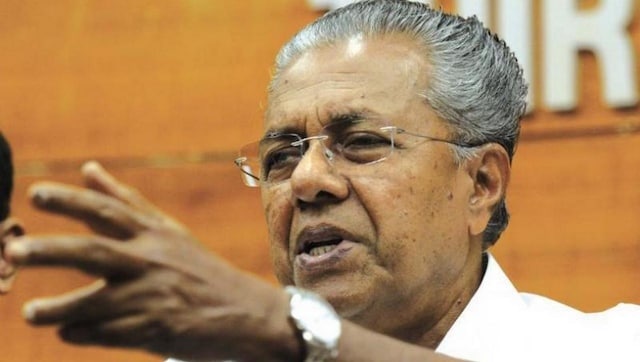 India
Even though Kerala is not in the predicted path of the cyclone, heavy rains, strong winds and strong sea gusts are expected till 16 May