Prove allegations or face consequences: Chandrasekhar Rao warns opposition
Chandrasekhar Rao advised the opposition parties to give constructive suggestions for building a prosperous Telangana.
Hyderabad: Opposition leaders levelling corruption allegations against the Telangana government will have to prove the charges or face defamation cases, Chief Minister K. Chandrasekhar Rao said on Thursday.
"From now on, we will not tolerate this. Either you prove the allegations or face the consequences," the chief minister told reporters in Hyderabad.
Claiming that the Telangana Rashtra Samithi (TRS) had given the cleanest and non-corrupt government in the country, he said the opposition parties were levelling baseless allegations to defame his government and create hurdles in its path.
Chandrasekhar Rao said the opposition parties are making false allegations about corruption in various projects and even describing 'Mission Kakatiya' programme as 'Commission Kakatiya'.
The TRS chief questioned Congress and BJP leaders for saying that they will fight the government. "How can you fight the state government. You can say you will fight over the people's issues," KCR said.
Referring to TRS party's victory in Palair assembly seat by-election, he said the result once again proved that the people of Telangana are with the ruling TRS. He said the people were rejecting the opposition parties in every election as their only agenda is to target the government.
He advised the opposition parties to give constructive suggestions for building a prosperous Telangana.
The chief minister said the state was number one in the country in the implementation of welfare schemes and claimed that Prime Minister Narendra Modi also praised it on this count.
The TRS chief said during a meeting with Modi last week to discuss the drought situation, he (KCR) said the state was doing more than the Centre for providing relief in drought-affected areas.
He hit back at BJP state president K. Laxman for saying that the state was not using the central funds and asked him to check the facts before speaking.
The Centre released only Rs.700 crore, though the state had sought Rs.3,000 crore as immediate assistance for drought relief, the chief minister said.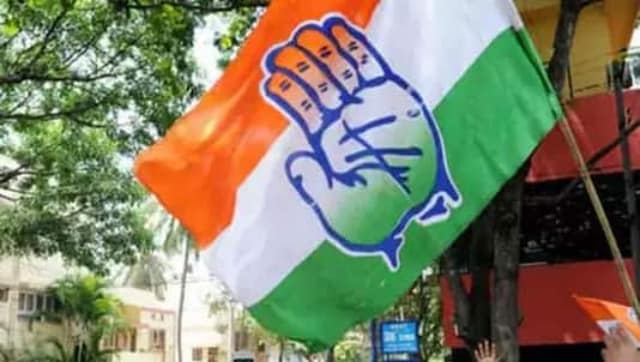 Politics
Demanding a court-monitored inquiry, Congress' Mallikarjun Kharge questioned if governments in Madhya Pradesh, Manipur and Goa were also toppled using the spyware
India
As the Opposition creates ruckus in Parliament, the Centre says the controversy is an attempt to malign Indian democracy and its well-established institutions
Entertainment
Other announcements include Amol Palekar and Barun Sobti's ZEE5 original film 200, and child actor Alexa Swinton's casting in the Sex and the City revival.