Tamil Nadu: Widows from Cuddalore give polls a miss after losing husbands to alcohol addiction
Cuddalore's Kacharaiyanatham village is full of widows thanks to alcohol addiction and these women say they will not vote at all
Cuddalore's Kacharaiyanatham village is full of widows thanks to alcohol addiction and these women say they will not vote at all
---
One day in 2014, a wine shop was removed from a small village in Cuddalore district, by the sheer determination of a group of widows, whose husbands had succumbed to alcohol addiction. These women do not want to vote this time around, because although a battle has been won, they say that it takes a lot more than closing down a standalone wine shop to win the war.
The over 100 widows of Kacharaiyanatham village, near Vriddhachalam, lost their husbands to alcoholism in one form or another. They are now unanimous in the decision to give their voting power this election a miss, saying that they do not have faith in any political party's ability to impose prohibition.
"People jokingly call us the kamanati sangam (widow's association). Around two years ago, we managed to move the wine shop run by the Tamil Nadu State Marketing Corporation or TASMAC to the next village, which has made us unpopular amongst the men," Manthiri Kumari, one of the young widows says.
One striking case is that of 28-year-old Adilakshmi who blames alcohol for her family being in dire straits. This young widow was married for barely a few months, when her husband died from liver failure, her father committed suicide because of his addiction, and even her uncle died due to alcohol-related illnesses. Incidentally, it was her family that rented land to the wine shop in the village, which was run by TASMAC.
Adilakshmi explains how all of her husband's income went into feeding his alcohol addiction. "I had twin elder sisters. One day, my father came home drunk and insulted them in such a way that both of them committed suicide," she explains, barely containing her tears. From here, it was a slippery slope. Her father committed suicide when he was under the influence, and her mother is depressed and refuses to meet with anyone. Today, her family has no income except for the occasional revenue that she earns from processing cashews.
Adilakshmi's story is similar to many others around the village, with many families losing all the men in their families to alcoholism. "We know that most parties are saying they will bring in Prohibition, but it is impossible to believe them," Manthiri Kumar says.
A grey-haired Parvati talks of her husband beating her up regularly, until one day he succumbed to alcohol and died. "It is an open secret that the political parties control the TASMAC shops, so how can we believe them," she asks. Parvati adds that earlier, there was only local sarayam (arrack) available, and so the number of people addicted to alcohol was much fewer. Now there are TASMAC shops in virtually every village in the state, and the problem is growing.
Even the moving of the TASMAC to another village has not made much of an impact, the women say. "The men from our village simply go to the wine shop that is two kilometers away, and buy their alcohol there," another widow Jayanthi explains. Jayanthi not only lost her husband to alcoholism, but now her 15-year-old son has been seen drinking as well.
"Unless there is widespread education about the evils of alcohol, everyone, even school children, will not be able to escape addiction. There are even a number of women whose husbands buy them alcohol so they will encourage their addictions," she adds.
All parties in the 2016 elections have taken up the issue of Prohibition. Parties like the Dravida Munnetra Kazhagam (DMK) and the Pattali Makkal Katchi (PMK) have promised that imposition of Prohibition, and the abolition of the TASMAC, would be the first priority if voted to power, while the ruling All India Anna Dravida Munnetra Kazhagam (AIADMK) has taken a more cautious approach, saying they would bring in Prohibition, but in a phased manner, with the government opening de-addiction centres across the state.
People across Cuddalore, however, say that there was little probability of any government actually implementing the move. "The TASMAC near our village is run by a DMK functionary. If the party was serious about such a move, they would have closed the TASMAC, or at least ensured that their functionaries were not involved," Manthiri Kumari said, adding that many party functionaries were addicted to alcohol, making it even more unbelievable.
According to Poongodi from the Thazhankuda fishing hamlet near Cuddalore, alcoholism is rampant even in their area. "Even school children have been known to visit TASMACs to drink, so it will be a relief when they are shut down," she said.
KV Kannan, a farmer leader from Kattumannarkoil, also agrees that the shutting down of TASMAC shops will be a good move. "Earlier, agricultural labourers would drink Kallu (toddy) before they came to work. This toddy would not make them drunk. Today, when an agricultural labourer makes Rs 50, around Rs 40 goes towards the TASMAC, and the alcohol makes them highly unproductive," he said.
Agricultural labourers in the past would start working at 7 am, and bring their food from home. Today, a labourer starts work at 9 am, because of their hangovers, they are not able to work to their full potential, he added.
History of TASMAC
Tamil Nadu has had a long convoluted history with Prohibition. In 1937, the Madras Presidency implemented Prohibition. The state then decided it would grant permits to individuals to drink. Even in 1952, Tamil Nadu continued to have Prohibition.
In 1971, it was the DMK under M Karunanidhi that lifted Prohibition as a way to supplement the state's income, but by 1974, Prohibition was back. It was only in 1981 that the AIADMK under former Chief Minister MG Ramachandran decided to manufacture and sell liquor through the government, and he formed TASMAC to sell alcohol, and also the Tamil Nadu Spirit Corporation (TASCO) to manufacture it.
Today, only TASMAC still exists, but in the past couple of years, the rise in alcoholism has led to serious concerns, and almost all political parties have included prohibition in their agenda.
According to Manthiri Kumari and her Kamanati Sangam, however, prohibition is a tough ask. "None of the political parties have the ability to ensure that our sons are safe from the menace of alcohol. Even the pension that the state had promised us has not been paid in several months, and we have no livelihood. In such a condition, it is difficult for us to believe that any political parties have our best interests at heart," she said.
India
The online counselling will first be conducted for special categories that will be held between 15-24 September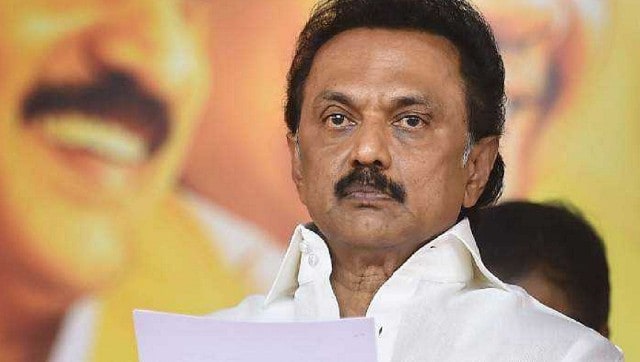 India
The resolution moved by Chief Minister MK Stalin said the CAA passed by the Parliament in 2019 'is not in tune with the secular principles laid down in our Constitution and also not conducive to the communal harmony that prevails in India'
India
In the video, the woman can be seen coaxing the snake to leave the front yard of her home.