Announcing the rise of Rahul Gandhi based on a few borrowed tweets is really amusing, doesn't mean much
Seeing Narendra Modi leverage the platforms to good use in his campaign and succeed in 2014, the Congress is now making the mistake of drawing the wrong lessons.
• How Congress is getting its social media groove back
• Meet @divyaspandana, the woman behind rise of @OfficeOfRG, @INCIndia
• Divya Spandana interview: How a 'novice' resurrected Congress party on social media
In the last few weeks, headlines such as the above-mentioned ones are aplenty. Rahul Gandhi is making waves on social media ­this is the one theme we are being peppered with by many reports and even news channel debates.
Credibility on social media has typically been built bottom-up and employed to bypass mainstream media in setting the narrative. However, here, we see a bizarre attempt at the opposite. Sections of the mainstream media, in a concerted campaign, are trying to establish Rahul Gandhi as a success on social media. Irrespective of whether there has been any substance to his social media reinvention, an almost orchestrated chorus is out to launch him for the umpteenth time.
We have been told Rahul has a funny side on social media. Humour has always had a field day on Twitter, since its earliest days. There are many Twitter and Facebook stars who adorn the scene with great wit, say, like Ramesh Srivats who has amazing one-liners for everything. But people like Ramesh are not seeking to influence discourse beyond the medium while Rahul is. Social media personas do not necessarily do much to add to anyone's repertoire beyond being known as funny.
So, while Rahul's tweets may garner retweets, it is important to pin down what exactly he's bringing to the table as an alternative, in terms of ideas. A new shell can only go so far if Rahul just takes recourse to negativity without outlining any alternate vision. At best, people will laugh at Rahul's tweets and move on because there's nothing else that he has to offer.
Another thing the headlines shown above attest is that sections of the media have tried to portray Divya Spandana who heads the current Congress social media cell as the one who turned it all around for Rahul. She is at the centre of a media blitz to establish herself as the maker of Rahul's fortunes and take the credit for something whose impact has not even been tested yet.
However, the focus of attention being Divya does point at a couple of interesting underlying currents in the party. Divya's seemingly quick rise and high media profile would certainly not go unnoticed. She has, in some interviews, called the earlier social media arm of the Congress as slow and just stopped short of calling it
incompetent. By directly indicating the earlier social media cell, she has played to a familiar Congress trope.
It is said that success has many fathers and failure is an orphan. A different version of this saying is employed within the Congress party time and again. All success belongs to the Gandhi family and its chosen people. All failures belong to others. In politics as well as in social media, Rahul's repeated launches and their subsequent failures have always been foisted on someone else. Just as other Congress leaders always offer to take the blame for Rahul's failures on themselves, in this case, earlier social media teams of the Congress have been discredited as the reason for Rahul's earlier failed social media interventions. In case of a future failure, Divya and her team will be the scapegoat and someone else will move in.
The focus on Divya as the fulcrum of Rahul's new avatar weakens Rahul. It seems to suggest that Rahul can only be as good as his team and does not bring much to the table himself. This image of Rahul as the beneficiary of the team rather than the benefactor does not strengthen his case.
Overall the Congress party seems set to repeat a mistake like the one they made before 2014. They first dismissed the power of social media and even sought to muzzle it as a minor irritant. Seeing Narendra Modi leverage the platforms to good use in his campaign and succeed in 2014, the Congress is now making the mistake of drawing the wrong lessons.
Rahul's social media cell seems to think witty one-liners will win them the day. While humour is good for momentary consumption it does not pay dividends beyond that. Social media was an innovative amplifier for Modi who had a clear vision outlined to the people, a body of work to back his vision and that was what won him the day. Vision and work, not wit and words, make a winner.
Also Read: Twitter tricker? Automated bots may have catapulted Rahul Gandhi's rising popularity on microblogging site
The author is a senior journalist with more than two decades of experience in reporting and commentary on public affairs. She tweets @missartola.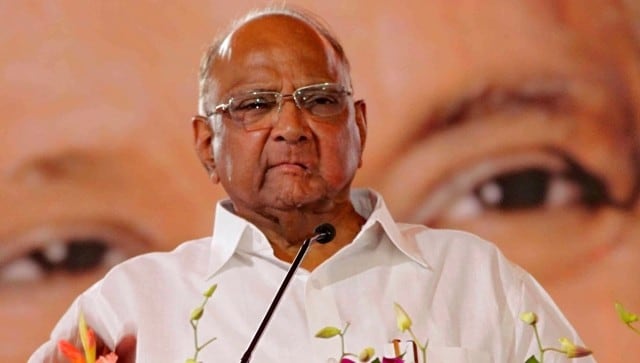 Politics
These meetings with Pawar have fuelled speculations about the possibility of Opposition parties coming together to form a third front against the BJP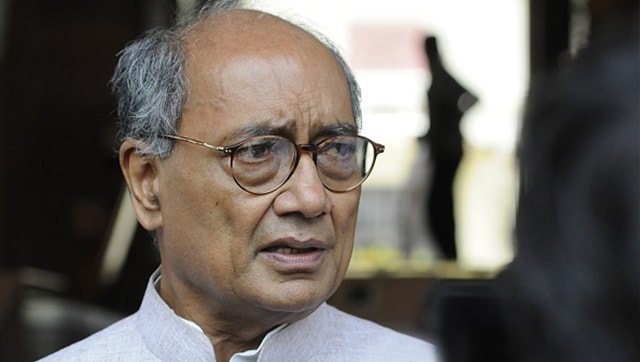 India
The party was forced to clarify that its Article 370 stand was spelt out by its working committee and that all party leaders should refrain from deviating from the official position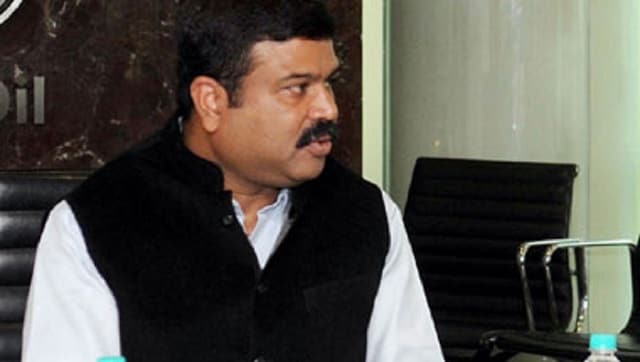 India
The petroleum minister, however, did not suggest a similar action for BJP-ruled states like Madhya Pradesh and Karnataka, where petrol has crossed Rs 100-mark