Proactive BJP ready to announce 200 candidates for 2017 UP polls
Even though the Uttar Pradesh Assembly polls is slated only for 2017, the UP unit of BJP already seems to be ready with its first batch of nearly 200 candidates who will contest the Uttar Pradesh Assembly elections.
Even though the Uttar Pradesh Assembly polls is slated only for 2017, the UP unit of BJP already seems to be ready with its first batch of nearly 200 candidates who will contest the Uttar Pradesh Assembly elections. The first list of about 200 candidates is likely to be announced by the end of May.
The list is coming on the heels of appointment of OBC candidate Keshav Prasad Maurya as its Uttar Pradesh president to counter Yadav and Dalit vote banks.
BJP's pro-activity may be a direct result of the ruling Samajwadi Party (SP) declaring names of 142 candidates on 25 March and the Bahujan Samaj Party (BSP) declaring names of 80 percentage of the candidates who will contest the elections to the 403-member UP Legislative Assembly.
The first list to be announced for the 403-member Uttar Pradesh Assembly polls in 2017, is likely to have many candidates from the state's OBC population comprising Kurmi, Kohri and Kushwaha amongst others. The reasons are not hard to decipher. On one hand, the ruling Samajwadi Party (SP) has a complete hold over the Yadav community, while on the other, the Dalit population is loyal to the Bahujan Samaj Party (BSP). Therefore, the party has tried to target the rest of the OBC population through Maurya's appointment as state president.
Maurya is an OBC candidate from the Kushwaha community that has a sizeable presence of around 8% in the state. He is also a Hindutva hardliner with a long association with the Rashtriya Swayamsevak Sangh (RSS) and Vishwa Hindu Parishad (VHP).
The party leadership is fine tuning the list by getting final feedback through the ongoing Village Swaraj Abhiyan, aimed at connecting with the grass root workers at the Panchayat-level.
"The party is finalizing its poll strategy for Uttar Pradesh. We're into fine-tuning the process and working on candidates, who will contest the election, through regular meetings and feedbacks we've been receiving from ground. Announcement will be made in due course in a phased manner," a senior BJP leader said on condition of anonymity.
Maurya is known to have swung into action soon after his appointment as state BJP president to chalk out his strategy for 2017 Assembly polls, by having a series of meetings with the party members and workers of UP, and BJP's national president Amit Shah.
Immediately after getting nominated as president, Maurya had told Firstpost, "We'll win the 2017 Assembly poll…our aim is to achieve the target of winning 265-plus seats given to us by the party's national president (Amit Shah)…I'll be having meetings with the state leaders and workers, and thereafter with further discussions with the top leadership, strategy will be chalked out on how to proceed in UP."
"From 14 to 24 April, we're involved in Village Swaraj Abhiyan — a fortnight-long campaign aimed at reaching out to the grass roots level in village panchayats. There are 1.2 lakh booths in the state — out of which the BJP has made its reach up to one lakh booths. We're working hard to reach out to the rest at the earliest possible," said Maurya.
"Maurya's appointment as UP BJP president has relayed a positive message amongst BJP voters, especially our target group and there's an air of confidence. He will be a potential force to win over OBC voters. At this stage, nothing more can be revealed," the senior BJP leader added.
However, the BJP is keeping mum over its chief ministerial candidate, which can again come as a surprise, but backed by a strong strategy to counter SP, BSP and Congress.
The BJP seems to have been prompted to pull up its socks and aggressively move ahead by keeping Prime Minister Narendra Modi in a pivotal role during the party's grass roots level campaigning due to poll strategy being prepared for the Congress party by Prashant Kishor. He is known to have the backing of Congress Vice President Rahul Gandhi.
The Congress party is yet to unfold the name of its candidates.
"We've done a fool-proof home work for 370 seats by creating a strong infrastructure of ground-level workers. In due course, names will be announced, as there's nothing hide and seek in this," a senior Congress leader remarked.
India
The counselling process, which will be conducted online, is open to all candidates who have qualified for the written test of the UP BEd JEE 2021
India
The second round will be held on 20 September and the third or final round will be conducted on 23 September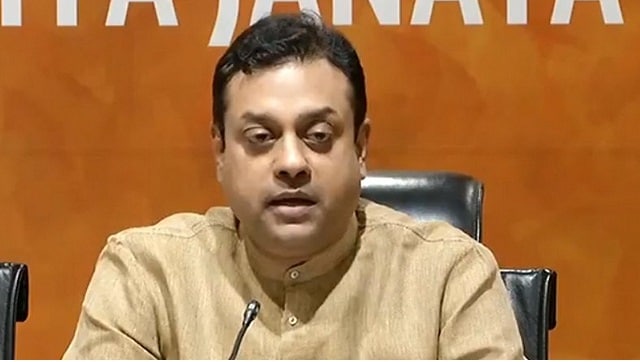 India
BJP national spokesperson Sambit Patra, in a press conference, alleged that the Congress sacrificed not only the Kashmiri Pandits but also the development of the region