Pro-Hindu groups in Tamil Nadu tell BJP not to attend Muslim, Christian functions: Will state voters fall for this?
"We are open to being allies of any party that is aligned with our stand on Hindutva," says Sampath, head of the fringe pro-Hindu outfit.
At the launch of the party's election campaign in the temple town of Palani, in Dindigul district of southern Tamil Nadu, state president Arjun Sampath of Indu Makkal Katchi (Hindu People's Party) sings a different tune.
"We are open to being allies of any party that is aligned with our stand on Hindutva," says Sampath, head of the fringe pro-Hindu outfit. "The BJP is closest to us in ideology but if they do not change their ways, we are willing to fight the election alone," he says.
What is curious is that Sampath, along with other fringe pro-Hindu groups and the RSS (Rashtriya Swayam Sevak Sangh), had actively campaigned for the BJP in 2014. "We campaigned for Modi, not for the BJP," he clarifies. "We are still for Modi but the BJP in Tamil Nadu is behaving like other Dravidian parties, attending Muslim and Christian functions," he laments.
This grouse is not confined to Sampath. All pro-Hindu outfits, including the RSS in the state, are unhappy with the Tamil Nadu BJP. The cracks are showing as pressure builds on the national party to remain true to its core constituency — the Hindu.
"The BJP is a nationalist party and not so much about religion," said N Sadagopan, media coordinator for the RSS in Tamil Nadu. "The BJP has enough grassroot workers but there is no effective leadership at the top. We feel that the BJP should definitely take up more Hindu issues. They are our political voice, after all," he said.
At the root of this criticism of the BJP is a perception that the party has not been vocal enough in condemning the murders of 8 pro-Hindu workers in the State over the past four years. Worse, the BJP is perceived to be cosying up to the ruling AIADMK, a possibility indigestible to the mother organization of the BJP.
"The RSS cannot accept an alliance with the AIADMK," continued Sadagopan. "We have already voiced our opinions to the RSS and BJP top leadership. We are loyal soldiers and we will not revolt but we definitely voice our differences," he said.
The Indu Makkal Katchi's Sampath argues that not just the AIADMK, but all Dravidian parties must be avoided. "In the past four years, Chief Minister Jayalaliathaa has met Muslim and Christian leaders many times," he said. "Not once has she met Hindu leaders or heard our grievances. It is the same with the DMK," he added.
Pro-Hindu outfits readying for campaign for the 2016 state Assembly polls, have a similar agenda – to create what they call, a Hindu vote bank. This often means vitriolic attacks on minority communities, something the likes of Sampath indulge in.
Another unifying theme is the issue of corruption in temple managements. Pro-Hindu outfits like the Hindu Munnani (Hindu Front) want politicians out of the affairs of Hindu temples.
"Politics and temples have no connection," said Hindu Munnani leader Ramagopalan. "Politicians get into our temples like bandicoots and loot them. What right do they have to be there? No one dares to take over churches or mosques," he said.
The BJP, meanwhile, under attack from its own faithful, is moving ahead with its election strategy. The leadership is in talk with 47 small caste affiliated groups representing Thevars, Konars (Yadavs) and some Dalit groups, hoping to stitch together the perfect caste equation. The party's constant refrain is that they are the only alternative to both the Dravidian parties. Political pundits, however, beg to differ.
"In Tamil Nadu, caste rules the roost," said C Lakshmanan of the Madras Institute of Development Studies (MIDS) in Chennai. "So the BJP will concentrate on caste lines, rather than on religious lines," he said.
BJP national secretary H Raja, told Firstpost that in a state riven by caste, the goal of his party was in fact to unify them toward a common agenda. "When we say Hindu, we cannot turn a blind eye toward caste," he argued. "Caste is a strong cementing force. So it is imperative to impress upon caste and community leaders that if they do not come together, the Dravidian parties will destroy all communities, " he added.
The most important point is one regarding the targeted electorate – Tamil Nadu's 60 lakh first time voters who will ink their fingers in 2016. The need to pander to a more enlightened and demanding youth has forced hitherto unseen changes in political stance.
"The younger generation has started to question Dravidian leaders," said H Raja of the BJP. "It is obvious on social media. Youngsters see these leaders as hypocrites and selfish."
Analysts point out that vote bank consolidation is indeed taking place, but that some groups are likely to be left out of the process.
"There is already a consolidation of the Hindu vote bank," said Lakshmanan of MIDS. "The question is whether this will include Dalits and Adivasis who are usually seen non- Hindu. Unforunatley, they are small in number and do not have much of a voice in Tamil Nadu politics," he said. Dalits constitute about 20% of the total population of the state.
As its pro-Hindu affiliates step up the pressure, the BJP continues on its frantic internal rejig. Come 15 December, the party will finally hope to get its electoral strategy right and hit the road for the crucial 2016 campaign.
Find latest and upcoming tech gadgets online on Tech2 Gadgets. Get technology news, gadgets reviews & ratings. Popular gadgets including laptop, tablet and mobile specifications, features, prices, comparison.
India
Tapestry Pooling, the initiative developed by the team from Mumbai, is today a finalist in the Open Innovation Track of the $500,000 XPRIZE, a worldwide COVID-19 testing competition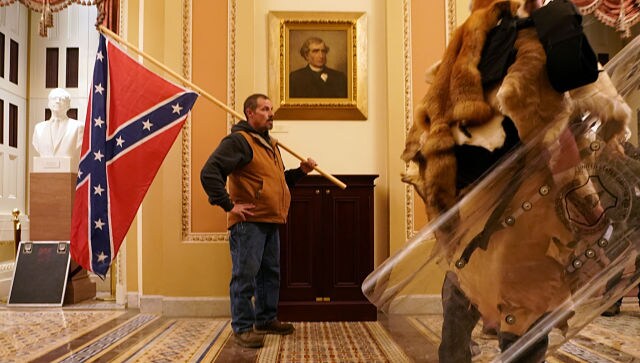 World
These days, democracies tend to collapse from piecemeal backsliding that falls short of the technical definition of a coup but is often ultimately more damaging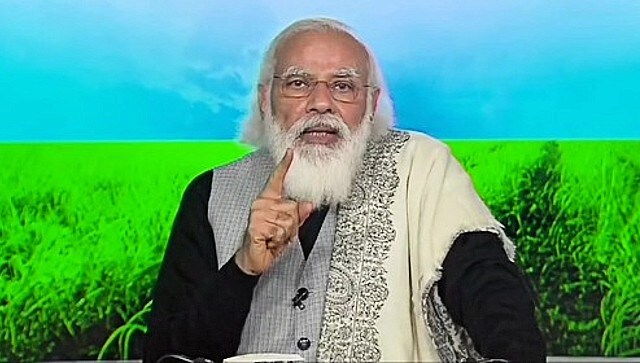 India
'The democratic process cannot be allowed to be subverted through unlawful protests,' tweeted Narendra Modi in response to rioters storming the US Capitol in Washington, DC