Priyanka Gandhi's appointment as AICC gen secy paves way for Sonia's exit, lends support to Rahul in Uttar Pradesh
Till now Priyanka has been in the thick of things unofficially, but now as AICC general secretary for Uttar Pradesh (East), she will be able to lead from the front
Priyanka Gandhi's entry paves the way for Sonia Gandhi's to exit from active politics while ensuring a smooth transition of Rae Bareli from mother to daughter

UPA chairperson Sonia seems to have lately settled in the role of a guiding force within the Congress

Till now Priyanka has been in the thick of things unofficially, but now as AICC general secretary for Uttar Pradesh (East), she will be able to lead from the front
After much delay, Congress finally inducted Priyanka Gandhi as the All India Congress Committee (AICC) general secretary for Uttar Pradesh East. Priyanka will be in charge of a key region in the northern state, which has several high-profile seats such as Varanasi, Gorakhpur, Rae Bareli and Amethi.
While BJP has dissed her entry as a proof of the failure of Congress president Rahul Gandhi's leadership, and of Congress' dynastic mindset, her entry to active politics is likely to bring about a smooth transition of power within the party from UPA chairperson Sonia Gandhi to Priyanka. Though it may seem a little far-fetched at this point of time, especially since Priyanka is yet to prove herself, certain other less trending developments on Wednesday seem to prove this hypothesis.
First, even as Priyanka topped the search charts on Wednesday, reports claimed that UPA chairperson Sonia Gandhi is not visiting her home constituency Rae Bareli on Tuesday.
Sonia was expected to arrive at Fursatganj airport today along with her son Rahul. While she was scheduled to head to Rae Bareli, Rahul would visit Amethi. Not that her attending meetings of the district vigilance and monitoring committee were of any less importance, this visit was crucial because the UPA chair hadn't been to Rae Bareli for over nine months now. With Lok Sabha elections just months away, Sonia, who has contested and won the parliamentary constituency continuously since 1999, was needed to energise party workers as well as her supporters ahead of the Lok Sabha polls.
Secondly, the cancellation of Sonia's Rae Bareli visit and Priyanka's induction comes at a time when Congress workers are eager to know if Priyanka would be contesting from the parliamentary constituency instead of her mother.
There's no doubt that Sonia has already achieved what she set out to when she entered politics. She brought Congress out of 'near extinction' in the 1990s and led the party to power not just once but twice at the Centre under Manmohan Singh. She has always stood her ground in spite of vicious and personal attacks from rivals. As a Congress leader and UPA chairperson, she kept the coalition government of 14 parties together during UPA-I and again in UP-II.
Lately, Sonia seems to have lately settled in the role of a guiding force within the Congress. She has kept away from election rallies and campaigns. In the last Assembly elections in Rajasthan, Madhya Pradesh, Chhattisgarh and Telangana, Sonia attended rallies only in Telangana. She visited the state for the first time since its formation in 2014.
Though it's not clear whether or not Sonia will be contesting in the 2019 elections, and if from Rae Bareli, her health has been a matter of concern. And if she does contest the Lok Sabha elections, campaigning for the election could come at a heavy toll.
Amidst all this, Priyanka emerges as Congress' "saviour" in Uttar Pradesh. She is not new to Amethi or Rae Bareli or to Uttar Pradesh politics, as she often accompanied Sonia during her campaigns and visits to the parliamentary constituency. In fact, reports claim that, Priyanka, who was always seen as Indira Gandhi's true inheritor, resembling her not just in looks but also in her ability to reach out to people with her easy manner, has played a crucial role in bringing together party workers in both the family bastions Amethi and Rae Bareli.
Priyanka's entry thus paves the way for Sonia to exit from active politics while ensuring a smooth transition of the Rae Bareli constituency from mother to daughter for the 2019 Lok Sabha election. Her entry is also likely to ensure the Rae Bareli seat (which had previously been won by both Sonia and Indira and non-Congress MPs have been elected only thrice since 1952) remains within the family.
With the BSP and SP having made it clear that they don't want to ally with Congress, the grand old party needs to not just retain its traditional bastions — Rae Bareli and Amethi — but also improve its presence to arrest BJP. And Congress president Rahul needs a lot of help in Uttar Pradesh where Congress has been out of power for 30 years. Priyanka does not just bring the Gandhi name, but also support.
Till now, Priyanka has been in the thick of things unofficially, but now in an official capacity as AICC general secretary for Uttar Pradesh (East), she will be able to lead from the front. She will now hold the fort for the Congress from eastern Uttar Pradesh, covering almost 40 of the total Lok Sabha seats in a region which has sent Prime Minister Narendra Modi (Varanasi) and Uttar Pradesh chief minister Yogi Adityanath (Gorakhpur) to the Lok Sabha.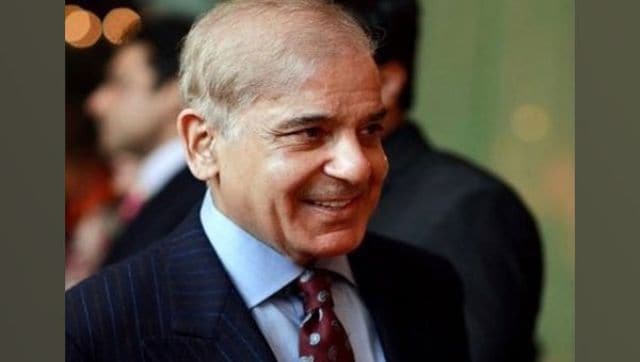 World
Shehbaz Sharif said that Pakistan has learned its lesson after several wars with India and stressed that now it wants peace with its neighbour
World
Former British foreign secretary Jack Straw recently claimed that the UK government instituted an inquiry and a team visited Gujarat to investigate the 2002 riots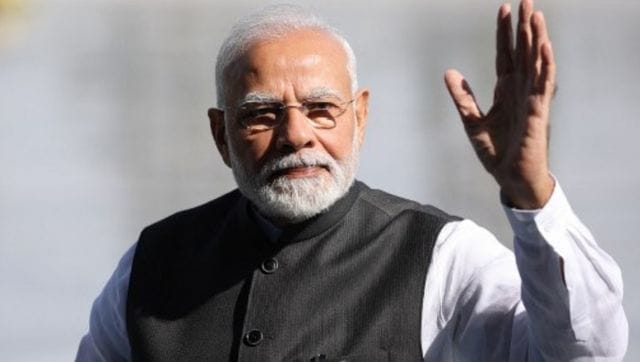 World
Call for an independent probe into the BBC over Modi documentary' on Change.Org, which strongly condemns the BBC for failing to meet the highest standards of editorial impartiality, has attracted over 2,500 signatures since it went online on Sunday night.