Priyanka Gandhi Vadra hits out at Centre, says merely talking about $5 trillion economy and 'managing' headlines won't help
Congress leader Priyanka Gandhi Vadra on Wednesday hit out at the Centre in wake of the current economic crisis, saying that by merely talking about $5 trillion economy and managing media headlines will not improve the nation's economy
Congress leader Priyanka Gandhi Vadra on Wednesday hit out at the Centre in wake of the current economic crisis, saying that by merely talking about $5 trillion economy and managing media headlines will not improve the nation's economy

Taking to Twitter, the Congress general secretary said, 'Indian economy will not improve just by talking of $5 trillion economy or managing headlines. One cannot attract investors by organising events abroad. The confidence of investors has been shaken. Economic investment has taken a toll'

'The BJP government is not accepting the fact. The economic slowdown, like a speed breaker, has affected the speed with which the nation was progressing,' she said in another tweet
New Delhi: Congress leader Priyanka Gandhi Vadra on Wednesday hit out at the Centre in wake of the current economic crisis, saying that by merely talking about $5 trillion economy and managing media headlines will not improve nation's economy.
Taking to Twitter, the Congress general secretary said, "Indian economy will not improve just by talking of $5 trillion economy or managing headlines. One cannot attract investors by organising events abroad. The confidence of investors has been shaken. Economic investment has taken a toll."
चकाचौंध दिखा कर रोज 5 ट्रिलियन-5 ट्रिलियन बोलते रहने या मीडिया की हेडलाइन मैनेज करने से आर्थिक सुधार नहीं होता। विदेशों में प्रायोजित इवेंट करने से निवेशक नहीं आते। निवेशकों का भरोसा डगमगा चुका है। आर्थिक निवेश की जमीन दरक गई है। #BjpBadForBusiness https://t.co/G1YvZRrvvD

— Priyanka Gandhi Vadra (@priyankagandhi) September 18, 2019
"The BJP government is not accepting the fact. The economic slowdown, like a speed breaker, has affected the speed with which the nation was progressing," she said in another tweet. These statements from the Congress leader came after a business daily published a report claiming that global investors are withdrawing money from Indian markets post the economic slowdown.
Find latest and upcoming tech gadgets online on Tech2 Gadgets. Get technology news, gadgets reviews & ratings. Popular gadgets including laptop, tablet and mobile specifications, features, prices, comparison.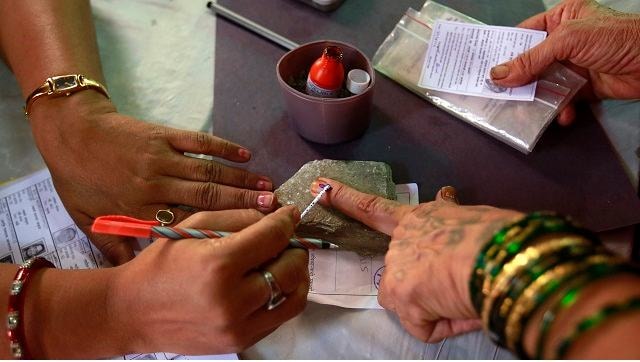 Politics
The 14, who resigned from the Congress and their Assembly membership earlier this year and joined the BJP, are contesting the upcoming by-elections in the state
Politics
In her resignation letter to Sonia Gandhi, Sundar wrote that people like her who want to work for the party are being 'suppressed' by 'a few elements seated at higher levels within the party'
India
According to the Kanker MP, if a CBI investigation is ordered into the Dhanora case, similar incidents will be unearthed in 'every four or five villages' of Bastar