Priya Ranjan Dasmunsi dies at 72: Congressman's popularity led him to be part of party campaign even after slipping into coma
Veteran Congress leader Priya Ranjan Dasmunsi left his mark, in politics as well as football in India
Veteran Congress leader and former Union Minister for Information and Broadcasting Priya Ranjan Dasmunsi passed away at 72 on Monday.
The leader, who had been in a coma since 2008 after suffering a brain stroke, died at Apollo Hospital in New Delhi, doctors said. He was survived by his wife Deepa Dasmunsi and son Priyadeep Dasmunsi, who were at his bedside at the time of his demise.
The stroke left Dasmunsi paralysed and unable to speak as blood supply to a part of his brain was cut off, causing irreversible damage. All basic life functions like breathing, blood pressure, sleep-wake cycle were stable but he was not conscious of his surroundings.
Dasmunsi's popularity among Congress supporters remained unabated even after the tragedy.
Political contributions
Dasmunsi's political career began by joining the Indian Youth Congress before entering Parliament in 1971. He was a Member of Parliament from 1999 to 2009. He served as the Union Minister of Parliamentary Affairs and Minister of Information and Broadcasting from 2004 to 2008, during the first term of the UPA government led by Manmohan Singh.
Dasmunsi represented the Lok Sabha constituency of Raiganj in West Bengal, which was later represented by his wife Deepa.
Such was his popularity in the Congress that his name was included in the 90-member campaign committee for the West Bengal Assembly election in 2016, when he was in coma.
A loss for Indian football too
Football was another field where Dasmunsi made his mark. He became the first Indian to be a match commissioner in a FIFA World Cup when he performed the role in a group stage game between Australia and Croatia in the 2006 World Cup. He made major contributions in professionalising football in the nation and beginning the National Football League.
He was the president of the All India Football Federation (AIFF) till his untimely stroke in 2008, following which Praful Patel took over as the president of the Indian football governing body.
All India Football Federation (AIFF) senior vice-president Subrata Dutta and former India captain Bhaichung Bhutia mourned the demise of Dasmunsi, saying he changed the face of Indian football during his time at the helm. "His contribution to football cannot be forgotten, " Dutta said. "He started the National Football League and brought professionalism in Indian football. He appointed Alberto Colaco as the first professional general secretary during his time and I also became the vice-president in 2004 under him," Dutta reflected.
"He was very passionate about football and coming from Bengal football was in his blood. He was very supportive when I was playing in East Bengal," the Indian football icon (Bhutia) said.
Indian football's biggest stars IM Vijayan also recalled his contributions to the sport. "It is a big loss for Indian football...He brought private channels to telecast matches. These are his two most important contributions," he said.
Among the 'tallest leaders' of West Bengal
Congress president Sonia Gandhi condoled the demise of the senior Congress leader, saying it is an "irreparable loss" to the party. Sonia described Dasmunsi as a "devout" political activist and "one of the tallest" leaders of West Bengal. She said Dasmunsi served the party as well as the government "illustriously".
"His work at the grassroots would be remembered for posterity," Sonia reminisced. "Despite his prolonged illness, he remained popular among his people. His death is an irreparable loss to the Congress party and the country," she added.
Bihar Chief Minister Nitish Kumar conveyed grief over Dasmunsi's demise. In his condolence message, Kumar said that Dasmunsi's death has not only caused irreparable loss to the field of politics but also the sporting arena.
West Bengal chief minister Mamata Banerjee also expressed grief over Dasmunsi's death. "He had been a very popular leader in Bengal since 1972," she said in a tweet. "A massive stroke in 2008 virtually ended his political career. Otherwise, he could have done more in his political life," she added. In light of his demise, Mamata announced a half-day holiday for state government employees as a mark of respect for him.
I am deeply saddened by the death of Priya Ranjan Dasmunsi. It is a great loss. May his soul rest in peace pic.twitter.com/YLyeFaBYm9

— Mamata Banerjee (@MamataOfficial) November 20, 2017
Prime Minister Narendra Modi also paid his tribute to the West Bengal minister. In a tweet, Modi said Dasmunsi was a popular leader with rich political and administrative experience. "He did notable work to popularise football in India. Saddened by his demise. My thoughts are with Deepa Dasmunsi ji and family as well as his supporters," he said.          
Shri Priya Ranjan Dasmunsi was a popular leader with rich political and administrative experience. He did notable work to popularise football in India. Saddened by his demise. My thoughts are with Deepa Dasmunsi ji and family as well as his supporters. — Narendra Modi (@narendramodi) November 20, 2017
Dasmunsi's body is to be taken to the Congress headquarters on Akbar Road in New Delhi, where top party leaders, including vice-president Rahul Gandhi, will pay their homage to the leader.
With inputs from agencies
Sports
AIFF nominated Gokulam Kerala FC to represent India in the AFC Club Championship 2020-21, following the postponement of the Indian Women's League.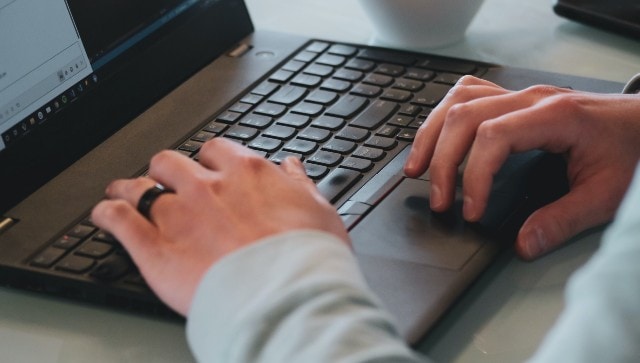 India
The last date to submit the fee offline is 6 August, while the challan must be generated by 5 August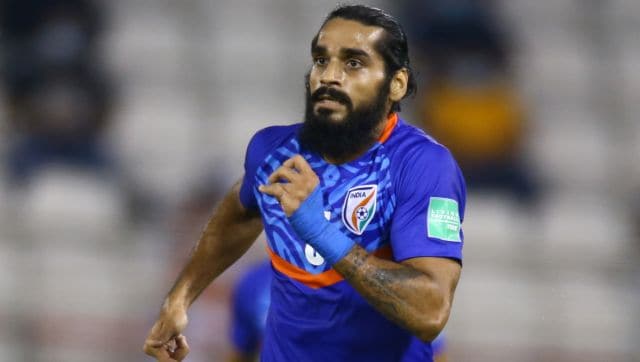 Sports
Sandesh Jhingan admitted that India should have done better in their World Cup qualifiers campaign.