Prithviraj Chavan says Congress can make a comeback if all like-minded factions join hands
Congress can make a comeback if all like-minded factions join hands with the party, senior Congress leader Prithviraj Chavan
Mumbai: The Congress can make a comeback if all like-minded factions join hands with the party, senior Congress leader Prithviraj Chavan said on Thursday. "Just before the 2014 Assembly elections, the NCP broke alliance with the Congress. If you go by the voting patterns,  the BJP got some 28 percent votes and the cumulative votes of the Congress and the NCP were 32 percent," he said when asked about a possible alliance between the Congress and Sharad Pawar-led NCP before the next elections.
"It clearly means that the division of votes helped the BJP. If all like-minded parties join hands, the Congress can make a comeback to power," he said. The former Union minister was speaking at the 'Aaj Tak Manthan' event in Mumbai organised by Aaj Tak television channel on the topic 'Kya badal rahi hai Congress?'
On the possibility of Rahul Gandhi's elevation to the post of Congress president, Chavan said, "It will be decided by December. There will be a party election and results will be self-explanatory". Chavan, former chief minister of Maharashtra, asked if the BJP-led government at the Centre could investigate over two lakh shell companies, why was it not probing its party chief Amit Shah's son Jay Amit Shah's company?
"The way Jay Shah's company was operating and the way it was closed down; it raised some suspicion. I want the union government to investigate this matter first," Chavan said.
"When the decision of demonetisation was announced, the union government boasted that it has found over two lakh shell companies. That way, the government should investigate Shah's company as well," he said. News portal 'The Wire' had recently put out a report which claimed that the turnover of Jay Shah's firm grew exponentially after the BJP came to power in 2014. A metropolitan court had two days ago issued summons to seven respondents in a criminal defamation case filed by Jay Shah against the news portal.
While the Congress has demanded sacking of Amit Shah as BJP chief and institution of a judicial inquiry into the matter, the BJP termed the article "defamatory".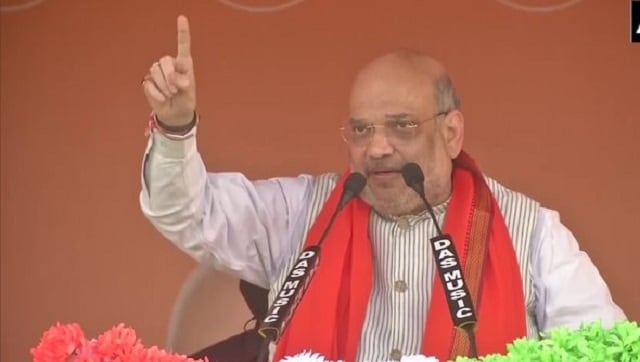 India
The meeting, being organised to commemorate the sacrifices of freedom fighters who fought against the Nizam and Razakars, would be held at the district headquarters town of Nirmal near Adilabad.
Politics
Maurya, who has long been associated with the BJP was sworn in as the Uttarakhand governor on August 26, 2018, took over from Krishna Kant Paul at the end of his five-year tenure
Sports
Amit Shah said Chanu brought honour for the country by winning a medal at the Tokyo Olympic games and is now a proud member of the police force.