Uttarakhand crisis: Harish Rawat and his wild 'incumbent' and 'ex' swings
On 27 February when the President's Rule was imposed by the Centre in Uttarakhand, Harish Rawat was ousted as chief minister.
Nobody can understand the complications of being an "ex", or an "ousted" and an incumbent chief minister better than Harish Rawat. For long he had been a prospective chief minister of Uttarakhand before finally making it to the coveted top post on 1 February 2014.
On 27 February when the President's Rule was imposed by the Centre in Uttarakhand, he was ousted from the post and became former chief minister.
All along he never yielded to the fact that the ground under him was fast slipping due to an implosion of dissidence within ranks of his own legislature party. His and Uttarakhand Assembly Speaker's conduct on 18 February, not allowing a division (voting) on Appropriation Bill to take place and claim that it was passed by a voice vote, was an indicator that he thought he would brazen out the situation.
Later his alleged bravado to bribe some of the nine rebel "disqualified" MLAs of his own party, as caught on camera in a sting operation at Dehradun airport lounge, first of its kind act by any serving chief minister, were all pointers that he was too keen to be on the top post by any means.
The Uttarakhand High Court judgment quashing President's Rule in the state on Thursday on a petition filed by him, provided him the much desired opportunity to regain the position which he for long believed rightfully belonged to him only. The next move he made surprised everyone -- go straight to the state secretariat, without a copy of the judgment either in his hand or without the state or Central authorities getting a copy of it, and re-claim chief ministerial chair and chamber.
But since it was an unprecedented situation, the high court trashing a presidential proclamation made under Article 356 and re-instating the chief minister, as also ordering a vote of confidence to be taken by him 10 days later on 29 April, nobody really knew what procedures were to be followed to lift the President's Rule and re-instate him. Was it so simple, the high court orders and in the next hour the appellant straightaway occupies the chair without following any other procedure?
Senior leaders, lawyers, constitutional experts, bureaucrats in New Delhi and Dehradun hurriedly searched for precedents, rule books on what procedures were needed to be followed. Did it require (in light of high court order) a meeting of the Union cabinet making a recommendation to the President Pranab Mukherjee to lift the President's Rule and subsequently Governor KK Paul be asked to re-instate Rawat. Or was was in the domain of Governor to act on his own, in consultation with the Ministry of Home Affairs and legal experts?
While the magnitude of Uttarakhand High Court judgment was still settling in and brainstorming on the future course of action was going on, news came in that Rawat had on his own, or with mild oral force acquired chief ministerial chair and chamber in the state secretariat.
Sources said when he landed at the secretariat, the chief secretary pointed out to him that there were no orders to him, he did not even have the copy of high court order and thus he advised Rawat to wait for a while. But Rawat's patience was running thin, he could no longer hold the status of an "ex-chief minister" and was too eager to become incumbent chief minister again. He apparently told chief secretary that following high court's order President's Rule has been lifted with immediate effect and he was chief minister again.
Rawat then went on to call a cabinet meeting. The beaming faces of Chief Minister Rawat and his ministers seated in the conference room were beamed all over. Rawat Raj was back.
Rawat held another cabinet meeting on Friday morning, calling a one day special session of assembly, as directed by the high court on 29 April, to hold a vote of confidence and also took some other policy decisions.
He perhaps did that to preempt Centre's petition in the Supreme Court challenging high court's order quashing President's Rule. By afternoon, Rawat's happiness proved to be short lived.
After hearing Centre's plea and counter from the Congress, the Supreme Court stayed the high court order and brought back President's Rule in the state till 27 April when it will hear the matter again.
Within matter of few minutes, from serving chief minister Rawat again became a former or ousted chief minister. In his first reaction to Supreme Court order, Rawat rather ruefully said, "I was a serving chief minister yesterday, till some time back. Earlier yesterday I was former chief minister....." He then went on to give a detailed talk as to how he was confident that things would ultimately go in his favour.
He first had to struggle hard before his party leadership to convince them about his potential and realise his ambitions, now he has to struggle hard before the judiciary and most importantly before his colleagues in assembly to win their support.
Rawat's fluctuating fate—potential to prospective, serving to former, again former to serving, yet again from serving to former—would become a talking point for students of politics for all times to come. Rawat still has hope as the last word on the subject has not been spoken yet. In the meanwhile it's his fate which hangs in balance.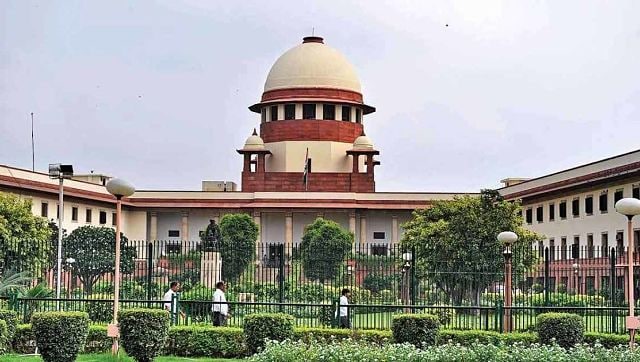 India
The observation assumes significance as the Centre had earlier offered to set up an expert panel on its own to look into the grievances of alleged snooping on phones
India
Of the 68 names, two from Karnataka and one from Jammu and Kashmir have been sent for a third time, while 10 others have been recommended for a second time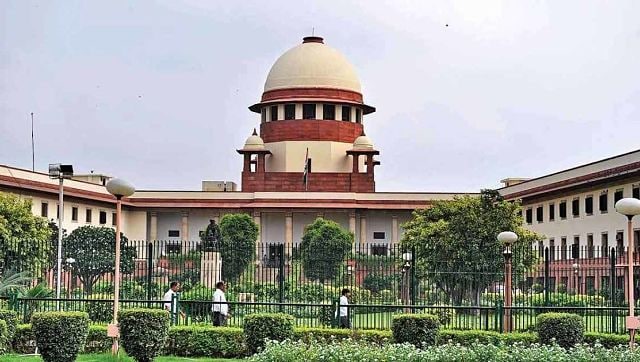 India
The Supreme Court on Friday dismissed a plea challenging Kerala government's decision to hold physical exam for Class 11.