Pranab Mukherjee's ordinance raj remark good for headlines but president too was party to its making
First, as a President, there is no record of Mukherjee returning any ordinance either during the UPA or the NDA term.
One of the highlights of outgoing President Pranab Mukherjee's farewell speech was his remarks on the perils of ordinance raj. Mukherjee isn't a great admirer of governments' — be it UPA or NDA — pushing legislations through ordinance route in the name of reforms agenda and, thus, skipping the democratic process of discussion and debate.
This is what Mukherjee said in his speech.
"I am firm in the opinion that the ordinance route should be used only in compelling circumstances and there should be no recourse to ordinances on monetary matters. Ordinance route should not be taken on matters which are being considered or have been introduced in the House or a committee of the House. If a matter is deemed urgent, the concerned committee should be made aware of the situation and should be mandated to present its report within the stipulated time."
Mukherjee is bang on when he says that ordinance route should be only sought as the final resort in a democracy while framing a law. The true spirit of democracy lies in the 'debate, discussion and dissent' in Parliament and lawmaking should be a final product of all these processes. Words are fine, but the problem is with a lack of connect in his words and actions as we know it.
His stints, both as the President of India during Narendra Modi-government and as a Union minister in various ministries as part of the UPA-government (I and II) do not really give us any evidence that Mukherjee worked in an effective manner to discourage dominance of ordinance raj.
First of all, as a President, there is no record of Mukherjee returning any ordinance either during the UPA or the NDA term. The Constitution offers the power to President to return an ordinance if he feels it requires modification. But, once the ordinance is sent to him for the second time, the President has to give his permission to promulgate it. But, returning the ordinance recommendation would have sent a strong signal to the government of the day about its duty to discuss and debate.
It is an intriguing question why, despite having such firm views on ordinance raj, there is no formal record of Mukherjee choosing to return ordinances even when the Narendra Modi government was on an ordinance spree. At one point, this government issued as many as seven ordinances within a fortnight in 2015, including certain not-so-urgent ones like the amendment to Right to Fair Compensation and Transparency in the Land Acquisition, Rehabilitation and Resettlement Act, 2013.
In some cases, Mukherjee is reported to have raised questions with the government about the urgency of issuing a certain ordinance. However, he has never used presidential power to make a formal statement unlike one of his predecessors, K R Narayanan, who, in 1998, returned a Cabinet resolution seeking the imposition of President's rule in Bihar and the suspension of the Assembly in the state. But, to be clear, this was no ordinance-like scenario.
Narayanan had asked the then Vajpayee-government at the Centre to reconsider its decision. Even when Mukherjee says there should be 'no recourse to Ordinances on monetary matters, he okayed the demonetisation ordinance named as the Specified Bank Notes Cessation of Liabilities Ordinance, holding these notes after 31 March deadline would be a criminal offence. Modi-government's ordinance spree, which was duly facilitated by the President's office, even irritated the Supreme Court, which, in January, 2017, placed restrictions on the powers of the government to legislate through ordinances, ruling that ordinances cannot be promulgated repeatedly without being placed before the legislature.
"The question of whether any rights, liabilities, obligations would survive an ordinance which had ceased to exist, would have to be tested against public interest and constitutional necessity," the court had then said, further saying ordinances are subject to judicial review.
Secondly, as part of the UPA-government in the capacity of minister of finance, external affairs and defence, Mukherjee, arguably too, was a party to the making of a number of ordinances. According to this report in The Hindu, the Manmohan Singh government during UPA-I (2004-09) issued 36 ordinances and UPA II (2009-14), with better numbers, issued 25. It averaged to six times a year in its 10-year term. Mukherjee was associated with these ordinances both, as part of the government and later in the capacity of President. The Modi government brought in 28 ordinances so far, all okayed by President Mukherjee.
On Sunday, Vice President Hamid Ansari said Mukherjee had told Governors and Lieutenant-Governors that their role was "mainly confined to giving advice to the Chief Minister as there cannot be two functional executive authorities in a state", reported The Indian Express. That is true since in Indian democracy, President's power is rather limited compared with other countries like United States. But, the constitution certainly offers the President the right to express formal dissent on government proposals.
Regardless of Mukherjee's passionate remarks, he too is a party to the making of grand ordinance raj in India in one capacity or another. Mukherjee, as President, could have set a strong example by exercising his Constitutional powers (as mentioned earlier there is no record of any such action), when he felt the UPA or NDA is crossing the line. Back in UPA days too he could have persuaded the then government as a senior Congress leader not to bypass the legislative process. Mere rhetoric makes news headlines but has hardly succeeded in making lasting changes in a democratic system.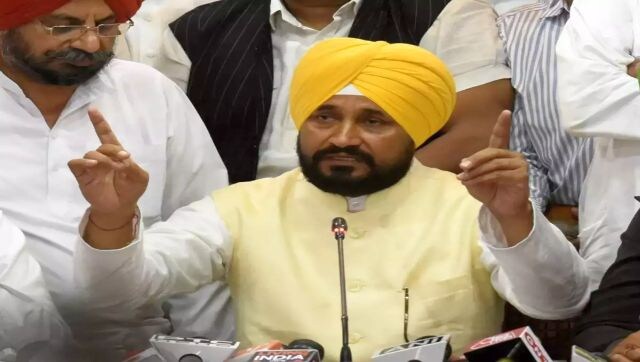 Politics
The Union home ministry has sought a report from the Punjab Government on the security breach during the Prime Minister's visit to Punjab on 5 January, 2022
India
The case tally of the Omicron variant of the virus has reached 3,623 in the country with Maharashtra accounting for the highest number of Omicron cases — 1,009 infections
India
On the occasion of Guru Gobind Singh Jayanti, the DDMA has given relaxation to the devotees during the weekend curfew in Delhi, allowing them to offer prayers at Gurudwaras on Sunday