Presidential Election saga reflects Congress' diminishing relevance, questions Gandhis' clout
For now, the Congress' status has been reduced to an 'also ran' party, which is fast losing relevance.
Perhaps the biggest takeaway from the run-up to the presidential election is how the Congress party has lost its pre-eminence among the UPA allies. The anti-BJP parties, primarily at the behest of CPM general secretary Sitaram Yechury, have propped up Sonia Gandhi as the convenor of the so-called 'secular' alliance, to take on BJP's choice of Ram Nath Kovind for president.
Sonia's selection was, presumably, partly out of deference to her stature. They hoped she would command the respect of regional parties to rally them around in support of a common Opposition candidate. Particularly tricky was getting Trinamool Congress to side with the Left; something only she would have been capable of. But without West Bengal chief minister Mamata Banerjee on the table, any understanding would have been a non-starter.
Amateurish attempts to forge a breach within BJP ranks by floating names of its senior party leaders – LK Advani and Sushma Swaraj – came a cropper. Suggestions of a "conscience vote" to the NDA constituents were met with scarcely concealed sniggers.
Everyone knows about the saga that followed. It would suffice to say that Congress and Sonia failed to deliver. Not only did none of the southern warlords come along, even neutral leaders like Naveen Patnaik refused to extend support. Till the time of writing, Samajwadi Party's stand on Kovind was not clear.
Both the Left and Mamata had indicated that their first choice was Gopal Gandhi. Subsequently, the Left proposed an alternative in Prakash Ambedkar – when the search for a 'Dalit' name started. Although Yechury and Mamata may have willy-nilly acquiesced to Congress' choice, it may not have been unqualified support.
It is significant to note Congress and Sonia's inability to come up with a name proactively to pre-empt the BJP. They waited until BJP checkmated them with Kovind, putting them squarely on the back foot. It is a sad commentary that the Grand Old Party went on the defensive and nominated another Dalit face on the rebound, without having the courage or conviction to propose someone on merit – like Gopal or E Sreedharan.
The reason behind Opposition alliance's move to go for another Dalit candidate is not far to seek. They could not risk Mayawati walking out after Bihar chief minister Nitish Kumar's defection – if one can call it so. But, the fact that Congress cannot stand up to the hugely truncated strength of BSP reflects how weak it has become. The choice of Meira Kumar, who is generally regarded as a dynasty loyalist, over Ambedkar, who has his own lineage to boast of, reveals the insecurity of the Gandhis.
It is, perhaps, unfair to pin the entire blame on Sonia. The failure also shows the loss of clout of Congress' once powerful backroom managers. No one takes Digvijaya Singh seriously anymore. And while Ahmed Patel or Ghulam Nabi Azad were to be reckoned with till recently, even they seem to be losing the old touch – which is also symptomatic of the declining influence of the party.
Significantly, none of the "gen next" leaders of Congress has any access to other major parties. This is most certainly not by accident. Many of them are smart enough to develop their own network of friends, cutting across party lines. In all likelihood, they have been kept in check, so as not to outshine the "not so young anymore" party 'prince', Rahul Gandhi. This makes the prospect of Rahul inheriting the mantle from his mother Sonia even more frightening. Without the family minders, he would be a lost soul in the world of realpolitik, surrounded only by a retinue of sycophantic retainers.
As successive state elections (with the sole exception of Punjab) have proven, Congress' ability to win a mandate on its own has been severely impaired.
And going by Rahul's current track record, there is no reason to believe that its stock will increase significantly before the 2019 General Elections. In hindsight, it appears that Rahul made the right decision to stay away from the country during this eventful period.
So far, the Congress provided at least the umbrella, by sheer virtue of its glorious legacy, for other parties to gather under. This presidential election showed that old brolly has developed several holes and is well beyond repair. With the altered number stack up in the Rajya Sabha, the party may still bark in Parliament but it has lost the teeth to bite. It should realise that without real grassroots leaders, it cannot survive on a retinue of unelectable Television talk-show warriors.
Still, as they say, nature abhors a vacuum. But, from the looks of it, a Phoenix is unlikely to rise from the ashes of Congress anytime soon. At least for now, the Congress' status has been reduced to an 'also ran' party, which is fast losing relevance. The saviour, therefore, has to come from outside the charmed zone of Lutyens' Delhi.
India
Senior BJP leader Ravi Shankar Prasad said the allegations made by the Opposition party were bereft of political propriety and a new low in political discourse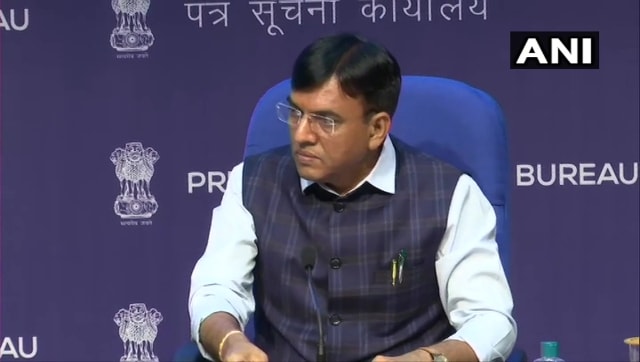 India
Earlier during the day, Rahul had tweeted in Hindi saying "July is gone, but the shortage of vaccine hasn't gone away" and used the hashtag WhereAreVaccines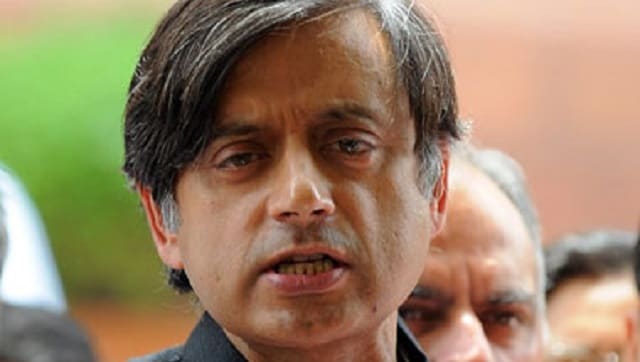 India
The 32-member Parliamentary Standing Committee on IT is scheduled to meet on Wednesday, for which the listed agenda is "Citizens' data security and privacy"