Presidential Election 2017: Venkaiah Naidu slams Opposition for terming polls a fight of ideology
M Venkaiah Naidu slammed the Opposition for terming the presidential election as a fight of ideology, saying the President should have only one ideology, the Constitution of India
Ahmedabad: Union Minister M Venkaiah Naidu on Saturday slammed the Opposition for terming the presidential election as a fight of ideology, saying the President should have only one ideology — the Constitution of India.
Seventeen non-NDA parties have chosen former Lok Sabha Speaker Meira Kumar for President against the NDA's candidate Ram Nath Kovind.
Both Kovind, who hails from Uttar Pradesh's Kanpur, and Kumar, a resident of Bihar, belong to the Dalit community.
The Congress-led opposition on Friday said it would contest the presidential election on the basis of ideology and appealed to all secular forces to support Kumar.
"The President will have and should have only one ideology — the Constitution of India ... Maintain the dignity of the institution, follow the Constitution. That's all. Where is the question of an ideological fight?" Naidu replied to a question from reporters in Ahmedabad.
The information and broadcasting minister said apart from the NDA parties, Kovind has the support of other non-NDA parties like JD(U), BJD, AIADMK (both factions), and YSRCP.
He hoped more parties will support the NDA candidate.
The minister said the NDA parties are united in their support for Kovind, while the Opposition is divided.
"We are united. They are divided ... We are confident. They are diffident ... We are marching forward. They are looking backward. That is why their situation is awkward," he said.
Politics
The statement comes in the wake of a TMC Rajya Sabha member tearing the statement of IT Minister Ashwini Vaishnaw and a few Opposition members tearing papers in Lok Sabha and throwing them in the air and towards the Chair.
India
Later, in a tweet in Hindi, the former Congress chief said, "Her parents' tears are saying only one thing - their daughter, the daughter of this country, deserves justice. And I am with them on this path to justice."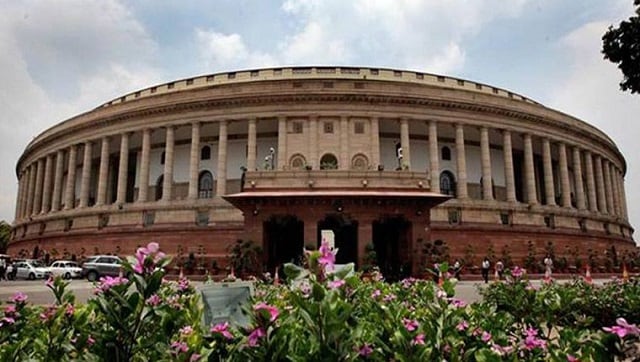 Politics
Meanwhile, the Centre is likely to move a suspension notice against 10 Lok Sabha MPs after they threw papers and tore placards in the House