Presidential Election 2017: Uddhav Thackeray rejects Amit Shah's proposal to let PM pick candidate
Shiv Sena chief Uddhav Thackeray on Sunday rejected BJP president Amit Shah's proposal that Prime Minister Narendra Modi be allowed to decide on a presidential candidate, media reports said.
Shiv Sena chief Uddhav Thackeray on Sunday reportedly rejected BJP president Amit Shah's proposal that Prime Minister Narendra Modi be allowed to decide on a presidential candidate.
The decision comes after a closed-door meeting between Shah and Thackeray as part of the ruling party's efforts to ensure support of allies in the presidential election.
The Sena chief said they would take a call on support after the BJP reveals its choice for president, a source in Shiv Sena said.
Shah, along with Maharashtra chief minister Devendra Fadnavis, visited Thackeray's residence 'Matoshree' and held the meeting, which started around 10 am and lasted for nearly 75 minutes.
According to the source, during the meeting, Shah appealed to the Sena to support the BJP's nominee for the president's post.
The source said, "Shah said the name of the candidate would be announced by Narendra Modi. We are hopeful of receiving Shiv Sena's support."
On record, both parties kept mum on the deliberations at the Shah-Thackeray meet though the BJP termed it as "a courtesy call where talks were held in a cordial atmosphere". Other Sena leaders and BJP state president Raosaheb Patil-Danve stayed out of the 75-minute meeting.
The meeting comes a day after the BJP chief, who is in Mumbai on a three-day visit to strengthen the party organisation in the state, said his party would consult its allies before finalising the NDA's presidential candidate.
According to NDTV, the presidential election is a contentious issue for Shiv Sena and the party has indicated that it might vote "independently". Earlier, the Sena had also shown its displeasure when it was suggested that Modi lead the NDA in the 2019 general elections.
The report mentioned how the Sena had been rooting for Mohan Bhagwat, the chief of BJP's ideological mentor Rashtriya Swayamsevak Sangh, for the president's post. While the BJP did not reply and Bhagwat went on to say he was uninterested in the job, the Sena floated the name of 91-year-old agricultural scientist MS Swaminathan, father of the Green Revolution.
The Sena had backed Congress nominees — Pratibha Patil and Pranab Mukherjee — in the last two presidential elections.
Shah later drew the curtains on his visit to Mumbai by meeting NDA constituents like Republican Party of India president Ramdas Athawale, who is Union minister for social justice, Rashtriya Samaj Party chief Mahadeo Jankar, Shiv Sangram Party chief Vinayak Mete and Jansurajya Party chief Vinay Kore among others.
However, he could not meet Swabhimani Shetkari Sanghatana president Raju Shetti, who led the recent farmers' agitation in the state.
With inputs from agencies
India
Senior BJP leader Ravi Shankar Prasad said the allegations made by the Opposition party were bereft of political propriety and a new low in political discourse
India
The citizenship law is will provide protection to persecuted minorities in the neighbouring countries, the Rashtriya Swayamsevak Sangh chief said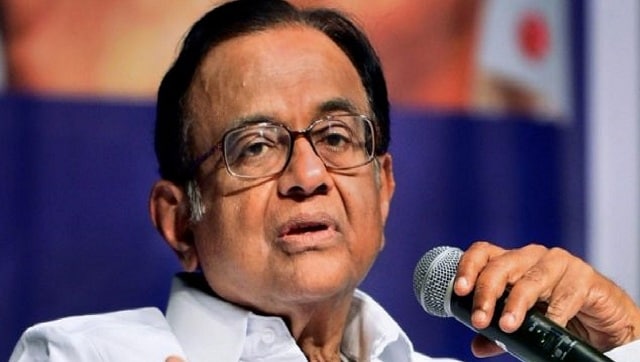 India
The former home minister said the 'unlawful snooping' may have 'helped' the BJP to score victory in 2019 Lok Sabha polls which has been 'tainted' by the allegations